15 DIY Projects You Have To Do In Spring
PUBLISHED: April 12, 2018
•
6 MINS READ
Spring is in the air! It's a wonderful time to get creative and put in a little effort to make some Do-it-yourself projects.
What better way to get the kids involved and let them revel in the fun. Since they would be assisting you, you should ensure that they have enough tasks.
This will help them not to get bored and to know which tasks are to be done by adults. Also, you need to make sure that whatever tasks they do, however small, should be under your supervision.
A lot of these DIY projects can be done with materials that are stored in and around the house. Items that would be discarded can be reused and recycled in more ways than you can imagine.
Also, all you have to do is simply look up any of these DIY projects and work on as many of them that you interest you.
Amazing DIY Projects With Simple Instructions
Make the best use of spring this year by taking on some fun DIY projects. We're certain that you will love these handpicked projects that will look beautiful all around your home.
It's not just a simple DIY which would be seasonal or disposed of quickly. These DIY projects are here to stay and it's bound to be a conversation starter, every single time!
So, what are you waiting for, all you have to do is set aside some time for these projects? Here are 20 of the most amazing DIY home projects that you should do this spring:
1.Use Bookends as Floating Bookshelves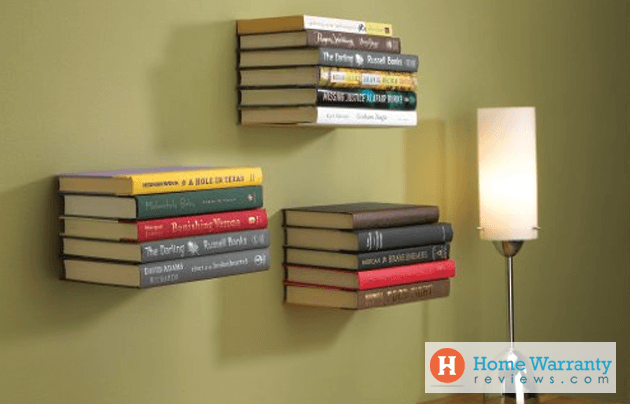 This is one of the simplest DIY projects yet. All you have to do use a bookend to make a floating and invisible bookshelf. Usually, a bookend is used to design a buttress or support an upright row of books. This ensures that the book's don't fall over.

In a nutshell, you have to build a mount into a book that you are not interested in anymore. Finally, just use an L-shaped bracket, a book, glue and you're all set.
All you have to do is affix a large L-bracket to the inside of the book bottom. This makes the books look like they are levitating all by itself.
2.Transfer a Photo Onto a Slab of Wood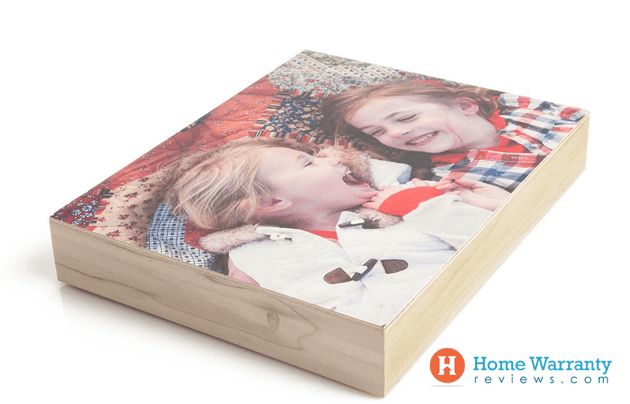 Items Needed: Piece of wood, laser printed copy of your photo on copier paper, Mod Podge, Gel Medium, Sponge Brush, scissors, rag, cup or plate and a boning tool.
Here's how you go about it:
Print out the image that you would like to transfer onto the wood with a laser printer on copier paper
Cut out your image to the right size that is needed to place it on the wood
Add a layer of gel medium on the printed side of the photo
Apply a layer of gel medium on the wood and then lay the paper photo side on the wood. Use a boning tool to ensure that there are no bubbles
Remove the excess gel medium from around photo and let it dry for a minimum of 4 hours
After 4 hours, you should remove the paper that has dried with a damp rag and warm water. Simply place it above the photo for at least 5 minutes
Remove the damp paper by rubbing your fingers over it and taking out the paper fragments. Be careful as you remove the paper from the wood as the ink should not come off in the process. After removing all the paper, you should leave it to dry
3. Build a Bookshelf With Two Ladders and Planks of Wood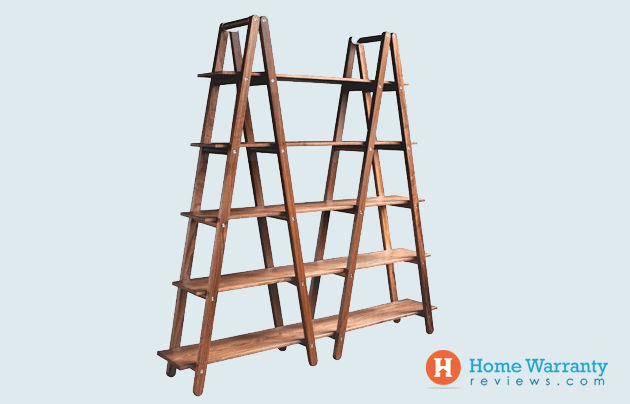 How about your very own DIY bookshelf? Just place two ladders side by side. After this, you should lay down boards of wood on each rung of the ladder.
Once the boards of wood are in place, you should make sure that it is kept against the wall. Well what-do-you-know, you have your very own makeshift bookshelf.
4. Turn Inexpensive Frames Into Chalkboard Signs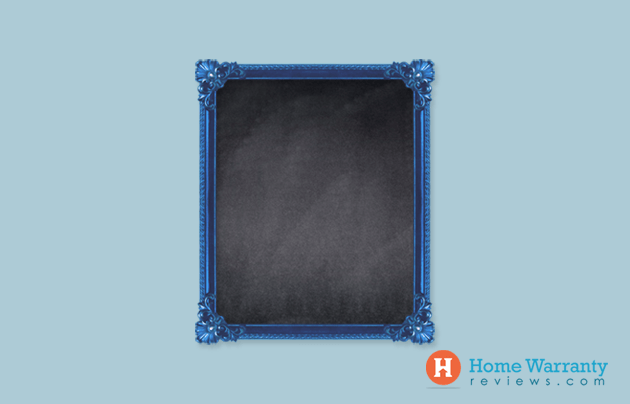 Items Needed: Frame, a piece of board, primer, chalkboard paint

In case your frame does not come with a backboard, then you would need to buy a piece of board from a store. If you plan on using the chalkboard in particular for a specific message then you can use a sturdy piece of cardboard like a pizza box or use glass.
Use the glass or the artwork or picture to use as a template to cut the board. Trace an outline onto the board with a pencil and cut accordingly. Trace an outline with a pencil and cut along the lines.
Before you add the chalkboard paint, you should prime the board with grey primer. Make light coats and then smoothen it.
After priming, add light coats for the desired result. Then you should use the brush technique on a wooden board or sandpaper and then apply the final coat of paint. Let the board or glass dry for 24 hours.
Put the frame together and then add an inspirational quote or saying. If you make a mistake while writing in chalk then you can dab a little water and wipe it away.
Also, you can spray hairspray over your design to prevent the chalk from being rubbed off easily. Also, don't forget to add the proper reinforcements to hang your frame.
5. No-Sew Pillow Cover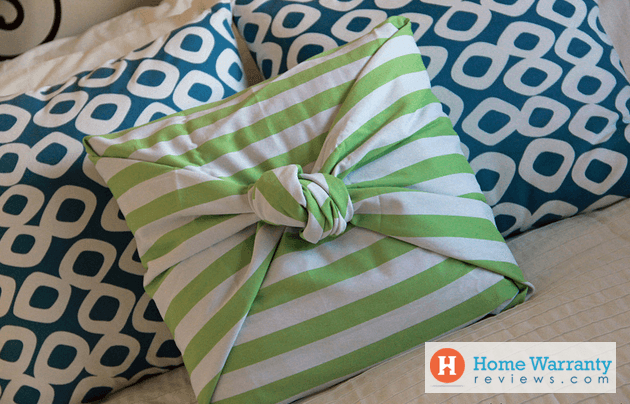 This is the perfect way to decorate your home with no-sew pillows to give any room that polished look. All you have to do is lay the pillow cover on the fabric. Then you should fold the fabric so that it meets the halfway mark on the pillow.
Fold the ends like wrapping a present into points. Add the finishing touches by tying a knot and tuck the ends in. You can use it as a slipcover as a new decorative pillow and use it. Also, those old t-shirts that you just cannot throw away, you can upcycle them into no-sew pillows.
6. Bird Feeder Wreath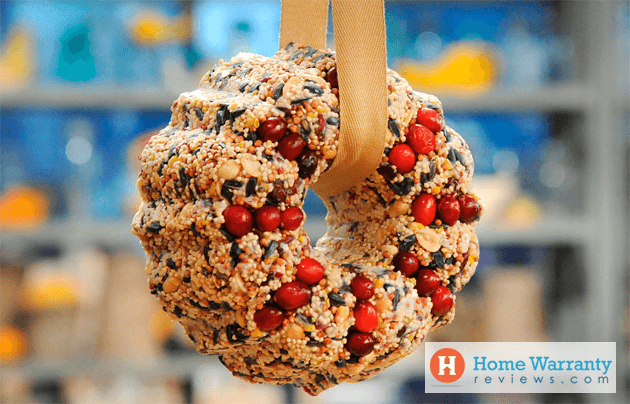 Use a circular mold, wide ribbon and some bird seed with some melted suet to make a bird feeder wreath. This is great for the winter months and this makes a great gift.
Ingredients Needed: 3/4 cup all-purpose flour, 1/2 cup warm water, 3 tablespoons light corn syrup, 1 package unflavored gelatin, 4 cups bird food (such as seeds, peanuts, berries, dried fruits), Bundt pan or other mold and Nonstick cooking spray.
You should know that if you do not have mold then you can shape the mixture by hand onto a piece of waxed paper or cookie sheet.
7. Coffee Cup with a Message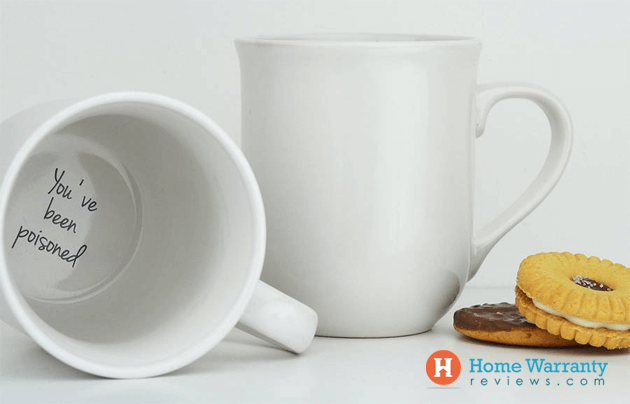 Buy a coffee cup or mug and use a marker to write a message on the inner part of the cup. Simply write the message at the inner bottom part of the cup and then bake it to 30 min at 350 F to make the writing permanent. This is a fantastic idea for a bridal party gift.
8. Pebble Placemat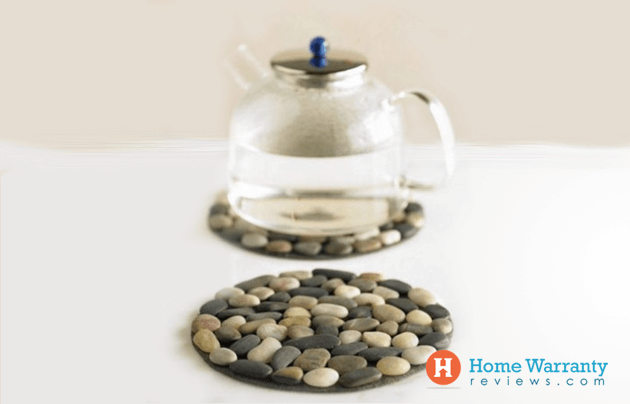 With a hot glue gun, you should use glue to flatten beach pebbles in patterns of circles on wood or felt. These placemats are superb to use when you need to place something hot on it.
These could be teapots, warm serving bowls and other hot food items. Also, you they look really great at garden parties.
9. Hanging Garden Basket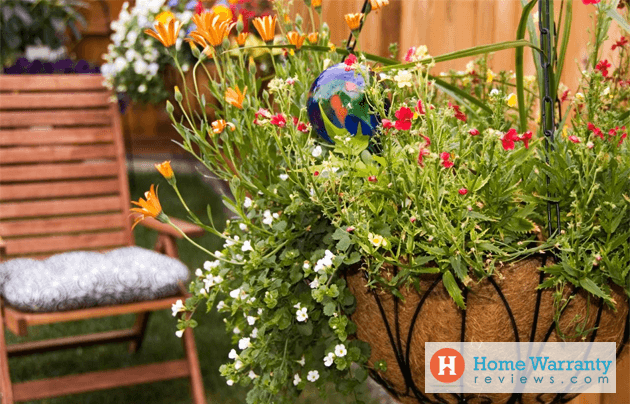 Use a wire basket, moss and some seedlings that will be needed to create a superb hanging basket of edibles. Choose a basket, set the inner lining, set a base layer of potting soil, add a water reservoir, add the plants and you are good to go!
These can be used for vegetables, flowers, and fruit like strawberries. Moreover, make sure you stagger your garden baskets so that it looks beautiful when it is finally placed.
10. Reuse Swiffer Pads for Sweeper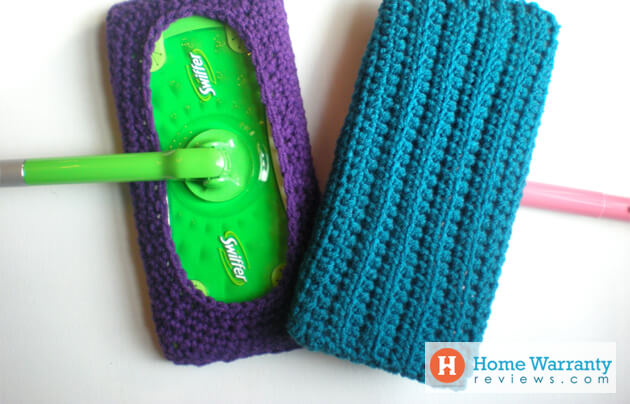 If you have a basic knowledge of knitting or crocheting then this is really simple. You can simply create your own reusable pad covers for sweepers.
Items Needed: Hand towel or terry cloth fabric, 3/8 inch elastic, Sewing Machine, Scissors, Thread, Pins, Rotary Cutter and Ruler.
Just cut the hand towel into two pieces measuring 9 by 12 inches. Then cut a small amount off every corner and pin the two pieces. With a quarter inch seam allowance sew around towels but leave a 2-inch opening.
Turn the towels right side out and then sew again. Add a safety pin to the three-eight inch elastic. Thread the elastic through the casing.
Put one end of the elastic on top of the other and stitch them together. Finally, sew the opening of the towel closed, slip it over the Swiffer and it's finally done!
11. Floor Stencils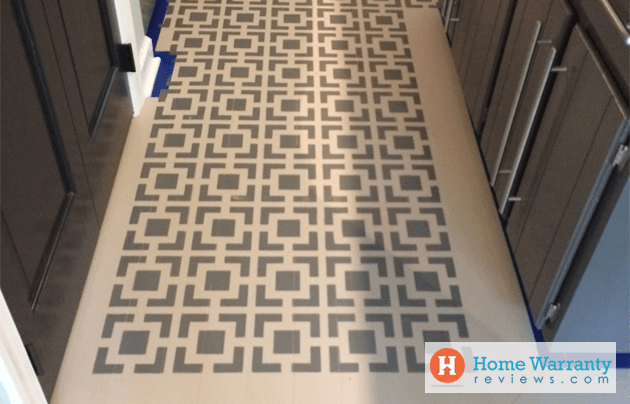 Want to try something different for a change? Don't simply throw in rugs, add wooden or concrete floors with painted stencil designs.
Prep the floor with particle board and use wood filler to make the seams between the particle board. Prime it with a water-based primer.
This will help paint grab on for the long haul and block stains. Add two coats of primer and then two coats of the base color. Then all you have to do is stencil the floor and then paint over it. Finally, remove the stencil and you're done!
12. Nail Polish Key Identification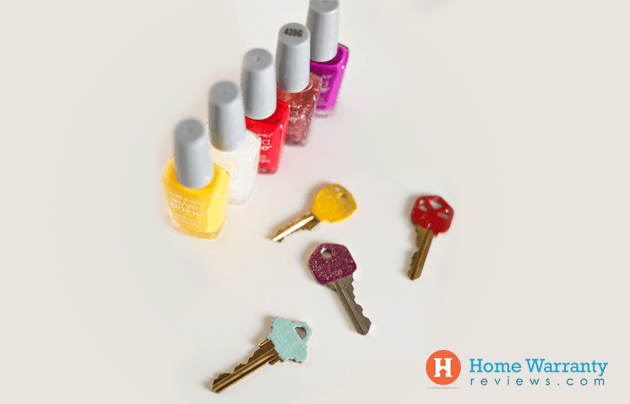 Get a set of different colors of nail polish and then neatly arrange the keys that you are all set to paint. Polish your keys in different colors so that you can tell them apart. Most importantly, you should remember what colors you should use for each door.
13. String Lanterns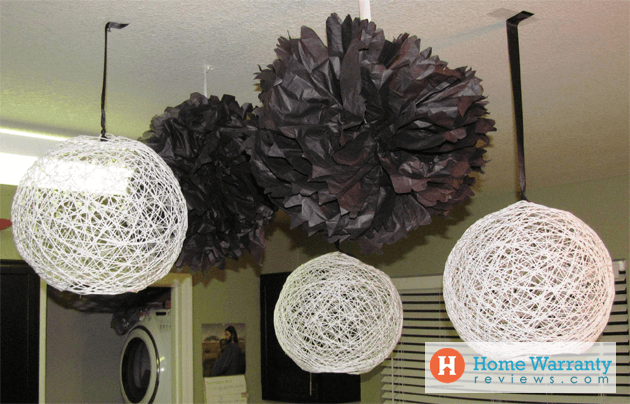 It's amazing how easy it is to make so many elegant string-globe lanterns. Just use twine, cornstarch, glue, spray paint, lights, and balloons. Blow up balloons, pull twine all around the balloons and then make a mix of cornstarch and glue and add it to the twine. Allow the twine to dry and then spray paint all over it and then add the lights and set it up. Easy peasy!
14. Wood Shelves and Recycled Leather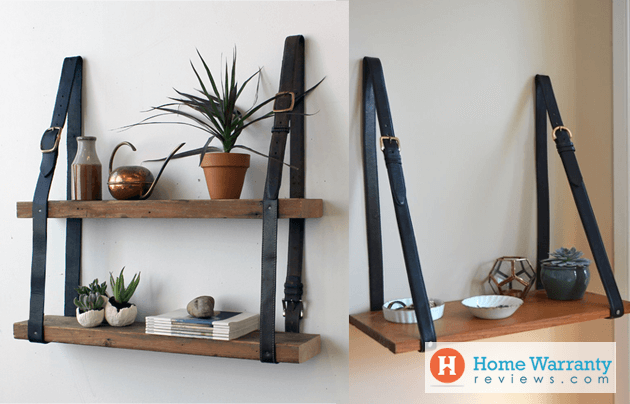 We're all in need of more storage space. The more the better! The easiest thing you can do is create some amazing shelves with recycled wood and a couple of belts put together with nails.

Items Needed: 2 wood boards, 2–4 long leather belts, carpet tacks/nails, hammer, measuring tape/ruler and a pencil
Simply mark the boards which are 2 inches on either side. Strap the belts together and create two identical loops with a 60-inch circumference. Add extra holes.
Put the first plant inside the two belt loops, positioned at the 2-inch marks and then affix the shelves. When the belts are right in place then you should move and turn the planks in place.
Hammer three nails into the belt and make sure its aligned with the 2-inch line. Flip the board and let the front edge face forward and hammer one nail into the front of each board.
Put the shelves down on their sides and position the second board 10 inches above the first board and repeat this on the other side.
Fix the second board in place so the back end is also 10 inches apart from the first boards. Hammer the nails into the center of the belt and then again repeat it on the other side.
15. DIY Wall Clock From Your Instagram Photos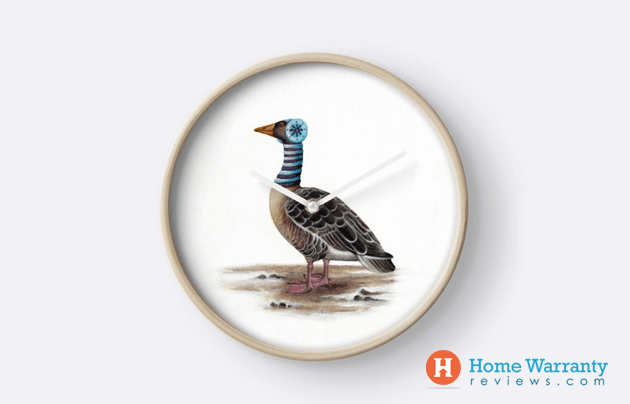 It would be lovely to share your favorite Instagram photos with your friends. But, wouldn't it be awesome if you could make it the background of a wall clock.
Just think about it. You need to take a printout of a circular, square or rectangular designer cloth, placard or glossy paper. Then all you have to do is cut the whole wherever necessary and you're all set!
Other ideas that you can try are Paper Chandeliers, Plaster flower candle holder, Lovely pallet planter, Candle Pillars Made with Cinnamon Sticks and Baby food jar vases
How About a Home Warranty?

It's great to decorate your home but you should also take notice of recurring repairs and breakdowns that happen in your home. Just make sure that you look after your appliances and systems. A home warranty covers a set of appliances, systems and the expenses that come with the repair guy. Based on policies, you could pay as much as $500 for home warranties every year. However, ensure that you use our Home Maintenance Calculator and this will help you estimate your expenses that you would have to pay out of pocket or with home warranties.
Make sure you pick the right company to invest in a home warranty which is within your service area. At HomeWarrantyReviews.com, you can read reviews and research and sign up for the best home warranty company out there. Moreover, you should provide your feedback and continually read and revert about your experiences with home warranty companies.
Most of all, don't forget to get outdoors, soak in the sun, enjoy the spring flowers and enjoy those long drives!
Whether its bright paper flowers to gorgeous wall hangings, there are some DIY projects that are perfect for springtime.
Crepe Paper Flowers
Patio Pavers
Colander Planters
Cupcake Liner Flowers
Rain Boot Wreath
Spring Centerpiece
3D Framed Botanicals
Stone Planter