40 Ways to Upgrade Your Bedroom
PUBLISHED: October 4, 2018
•
6 MINS READ
Are you looking to retreat to a place to relax at the end of day? You don't have to spend thousands of dollars for top to bottom modifications. You can pull off simple ideas in a day or two and enjoy the reap the benefits of your hard work. With these changes, your bedroom will see a dramatic change in the way things will be after the makeover.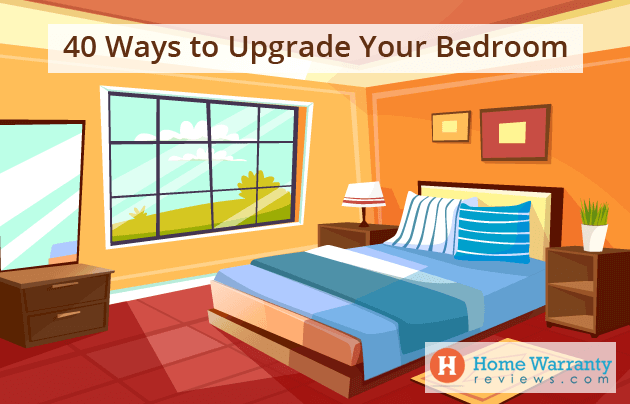 Your bedroom is the best place to recharge your batteries and unwind. It's the place where you would like to switch from your daily routine and get your much needed rest. It's a more personal place which gives you the much needed break from the rapid pace of everyday life.
Add a touch of class to your bedroom which could be a little unconventional with the latest in trends. Here are forty ways to upgrade your bedroom:
1. DIY Wall Art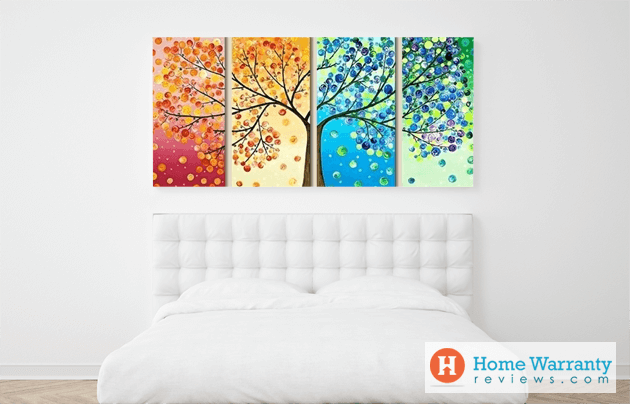 Add a fake headboard wall short which is simple, inexpensive and creates a striking warmth in the room. Why have an empty wall over the bed when you can have a beautiful canvas to experiment with. There are several things that you can experiment with from decals, tapestry, pictures and paint patterns.
2. Re-positioning Your Bed
Move things about in your room to give your room a different look. If you have enough space then you can position the bed that will work better if pushed to the corner. Push it against a window and leave some space between the bed and the wall. Otherwise, if the bed was near the wall, you can choose to place it in the centre of the room.
3. Purchase New Bedding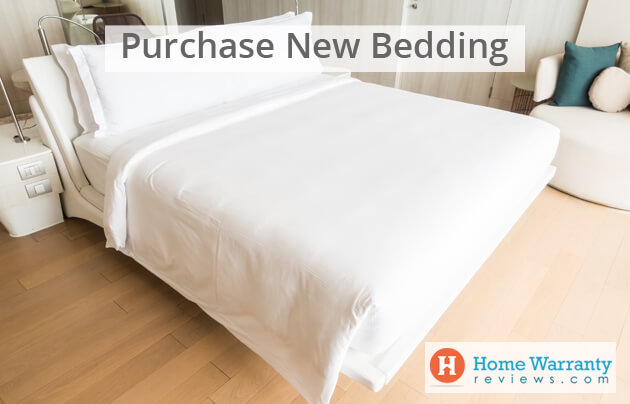 Another great way to bring your bedroom to life is by buying a comforter or a duvet. This will help create a whole new look and take your room from being graphic to chic, classic to modern, pastel to primary and much more.
4. Add New Hardware
Choose new hardware like old drawer handles that can be replaced with more decorative ones. This will add some personality and style to a very inexpensive and common furniture. You can add rings on the nightstand as a perfect match to the nautical theme.
5. Hook up a Headboard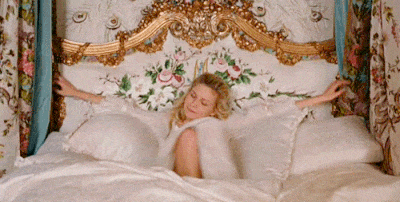 You can make even the simplest bed look sleek and lush with a wall-mounted headboard. Also, try creating a fun painted version with a wall stencil headboard.
6. Remove Unnecessary Furniture
Determine how to use your furniture and check if there's anything that you have not used in a while. Remove things like drawers and desks that you do not use.
7. Deck Up the Dresser
Make a statement with a display on top of your storage which will draw eyes away from overflowing drawers. Your home will take advantage of hanging posters and brass figurings and you can also add framed family photos.
8. Remove Clutter
Get rid of anything that does not add value or play to the tone that you are looking for with your bedroom theme. This includes things like the bedroom television as it hinders sleep and hide anything that induces stress in a stylish container.
9. Create a Reading Corner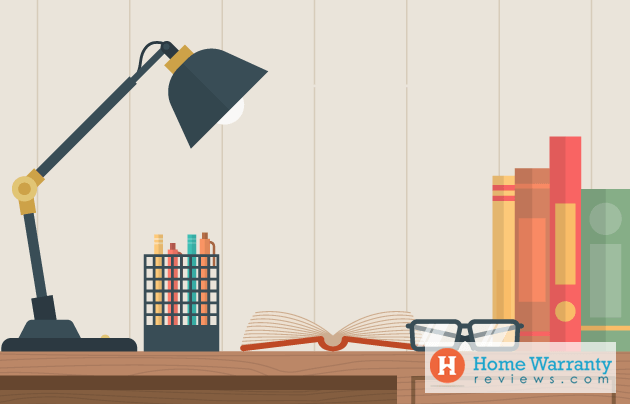 Make a reading corner with a new book, standing lamp and a cozy chair at the corner of your bedroom and make it feel like a brand new space.
10. Make Lampshades Prints
If you are adding accents, it could get expensive and complicated. So instead, you can use simple wallpaper to re-cover the DIY lampshades and choose patterns that you like.
11. A Touch of Your Personality
When it comes to decorating your room, you need to sit back and take a cue from your personal liking and forget the rules for a minute. Try something different, whimsical and more personal and do something that you love without regard to the style.
12. Use Interesting Trim
Add a simple rick rack, trim borders on bed skirts, shams and pillowcases that can result in something better. These details should bring about a subtle change to the room and it should add a cohesive look.
13. Lay Down a Rug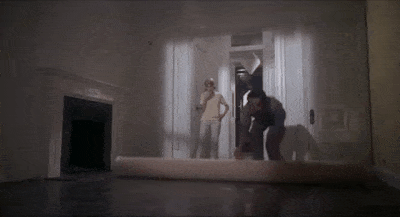 Try adding a rug to make the room look bigger and more pulled together and this could be added even on top of carpeting. But you should opt to choose a large enough one to tuck under the bed.
14. Be Consistent
While you are decorating, you need to be consistent with the theme. You should ensure that your room does not look like a mashup of fifteen different styles and ensure that it looks complete and sophisticated.
15. Fancy Throw Blanket
If you have had your eye on a fancy sheepskin throw blanket, then go for it! Its time to get it and make your bedroom look all the more classy and cozier.
16. Shake Things Up
A slight shift in the room's furniture and decor can bring new life to your family quarters. So shake things up and don't feel bad to flip mattresses, rotate furniture and make a lot of changes to get the ideal look.
17. Consider a Wall Mural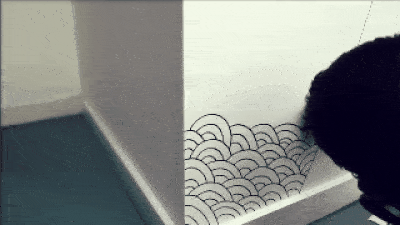 How about a wall mural? Isn't it great to cover an entire space in paint and bring out the creative side in you. Though it may take time to make, it would really look great. From sketching it out, getting the right colors, matching the design with the decor and finally going ahead with it. This is one task that you should simple close your eyes and go ahead with based on the desired effect that it produces.
18. Dress Up Your Windows
Make your windows have that little wow factor that a few things that can capture it and make it stand out. Add a complement solid-print curtains with pattern valance and vice-versa.
19. Turn Off Overhead Lights
To make a bedroom, a tranquil and peaceful place, you should have simple nightstand lamps or wall sconces that are close enough for bedtime reading. You can also add three-way bulbs to add to your needs and mood.
20. Add a Touch of Green
Bring the room to life with some houseplants that will add oxygen and remove toxins from the air. You can choose to buy your plants online or at a local nursery and feed them with water and undertake maintenance tips to keep them well looked after. If you do not have a green thumb then you should ensure that you have more hardy plants.
21. Select Furniture of Different Purpose
Choose furniture that you do not always need as a nightstand by the side of the bed. A bookcase can double as storage or a display unit can be used as a side table.
22. Mind the Scale
Keep a keen eye on determining the size of furniture and accessories. You don't want to have a bulky bed and choose bigger table lamps or smaller lamps to go with an even smaller bed.
23. Bring in a Bench
The best way to elevate a bedroom is by using a bench at the end of the bed. This could be a hardwood bench, woven bamboo, seagrass design as it will add to some bonus seating and a touch of space.
24. Use a Statement Mirror
Choose mirrors that make a statement on its own. Mirrors should not only reflect light but make the room look bigger. Also, a stainless grain with a modern design will add a touch of luxury.
25. Monitor the Pillow Count
Though pillows can be cute and comfortable, it should not take up half of your bed. Two sets of regular sized pillows and lumbar pillow is all you need. The different textures on the pillow covers would help liven up your display too.
26. Hang a Romantic Canopy
Looking to make your master suite gorgeous? Then you should add a flowing canopy to achieve this vibe. The best part is that it is one part glamorous and one part bohemian.
27. Add Texture on the Walls
Wallpapers do have to be a hassle based on the the new stick-on designs. You can see what a huge difference, it makes with wallpaper like blue sea gras wallpaper while it also add a calming space.
28. Don't Match Everything
Though it may be tempting to match everything, there is nothing more mind-numbing and impersonal than have matched everything in the room. Rooms with a variety of colors and patterns have the most personality. This is especially true when it comes to ensuring that your room brings out the right tone that you intended on setting instead of losing it over trying so desperately to match everything.
29. Incorporate a New Accent Color
A plain blue and white bedroom got a lease of new life when gold touches were added into the mix. You can also choose to accessorize and achieve this look or paint a small piece of the furniture.
30. Include a Statement Chandelier
If there was one thing that you would like to top of your bedroom with, it would be unquestionably a chandelier. Adding a light fixture draws the eyes upwards and makes the room feel bigger and turns the safe room into a luxurious space.
31. Bring in Something Vintage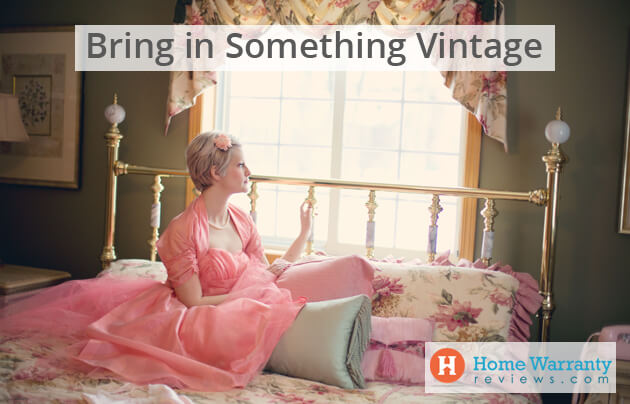 a
Making a change with a small investment on something vintage would pay off big time. This would add some character to your room and make a considerable difference to your room. Instead of making a simple existing piece outshine, you should purchase something that has a new feel to replace a piece in your room that screams that its part of the existing furniture.
32. Add Fresh Flowers
You cannot imagine how much a fresh set of flowers would bring to your nightstand. This is important especially if you have a neutral bedroom. Simply adding a set of colorful blooms every week would make it more lively.
33. Wallpaper On One Wall
Make a stylish accent wall with a bold black and white pattern. You can add stick on paper to achieve this update in one day. This would ensure that you do not simply overdo the room with wallpaper and let the wallpaper act as an accent.
34. Change the Drawer Handles
A simple do-it-yourself is by changing the nightstand drawer handles for a different hardware finish. This could play a big difference in your decor and this could match things like metallic lamps and other accessories.
35. Add Pops of Color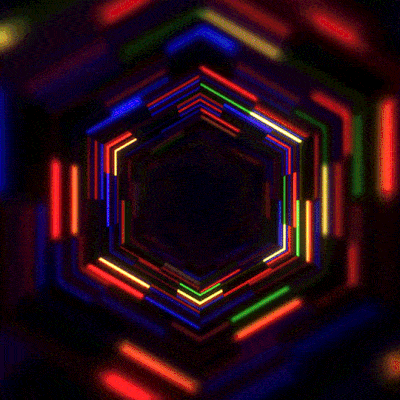 Instead of having to commit to a makeover, you can simply add pops of color with accent accessories or small furniture.
36. Mix Up the Furniture
You can choose to use a stool or chair as a nightstand and elevate the surface with books. This is a great way to add some chic style to your bedroom.
37. Create a DIY Canopy
If you're up for something romantic and dreamy, create a DIY canopy by using sheer drapes.
38. Replace a Classic Item
Make an unusual change to bring in some fair amount of creativity. This could be by removing a bedside table and adding a wooden crate. Also, you can add a vintage wicker bar that boasts two shelves for books, jewelry and trinkets.
39. Hang Art Behind Decor
It's amazing how different a gold table lamp and dresser would look with a huge modern painting hung behind it. This way you would have a sort of vignette instead of a plain surface.
40. Give Walls a Face Lift
Try a DIY with your own plank wall like in the bedroom. All you have to do is pair bold linens with rustic wood which make it feel fresh and not quaint.
Choosing a Home Warranty
It's all well to decorate your bedroom and beautify your home but you should ensure that your home is well protected. If any of your household appliances or systems break down, then for all repairs you would have to pay a lot of expensive out of pocket expenses. Plus, you would have to do the running around to get the right technician, pay for the repair or even a replacement.This can be very expensive unless you choose a top home warranty company to service your home and keep them running well.
All you have to do is pay for the home warranty which would cost anywhere between $300 to $500 and a deductible and you're set. Just call the home warranty company and set up an appointment and they will send their technician to come down and fix the problem.
You do not have to wait for service or having to go through the phone book or the internet to call different technicians. Also, you would not have to check with multiple sources for pricing, get quotes and find out if they are available at a convenient time.
The other fact is that you are taking a considerable risk without a home warranty. Are you willing to bet you entire savings on broken appliances and systems? There could be one of many systems or appliance problems that could take place. Why would you want to risk it? A home warranty is something that can save you from all the headaches.