Gadgets to Help You Around the House
PUBLISHED: December 11, 2017
•
6 MINS READ
With the pace of innovation rapidly bringing new gadgets into the market, there are bound to a number of household gadgets worth your while. Some maybe pricey but with constant use, they are reliable and noteworthy. 
While some championed the need for the washing machine and the dishwasher, likewise these future-centric gadgets are sure to make your mundane chores easy. Minute changes and adaptations can go a long way in making your life all the more easier. 
These gadgets are not your usual cup of tea. 
They usually do not go down well with naysayers and today much of these technologies have become a part and parcel of our daily lives. From the television, the computer, mobile phones, the internet and much more. Similarly, for households, these gadgets are mostly smart devices that understand you well and look to accommodate your needs and serve you.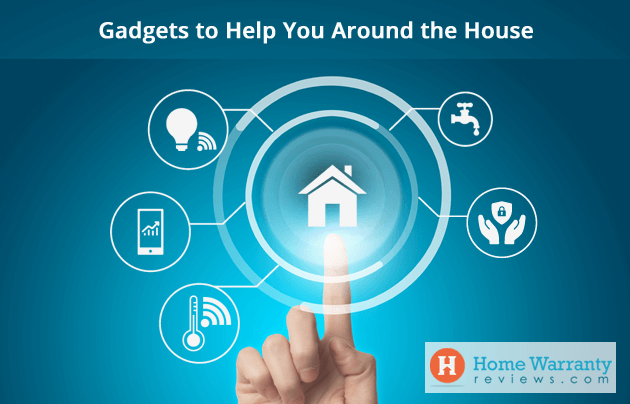 Invariably these gadgets are here to serve the purpose of making your life at home all the more enjoyable and interesting. This would mean that you would be able to adapt to a more technology-driven world with relative ease, given the rapid increase of products in the market. 
Here is a curated list of gadgets and gizmos that you need to buy a ton of smart home devices are here to flood the market. These high tech gadgets are becoming a part of everyday lifestyles based on your daily actions. 
As technology advances, so do these gadgets and we are always amazed at their new concepts, designs, and the relative ease of use both for the young and young at heart. These innovations are now a necessity as they help solve problems that old products have. With a radically new design, they bring revolutionary new and improved functions. Here are some gadgets for around the house that should be on your wishlist. Here's a list of gadgets to make housework easier:
1. Nest Learning Thermostat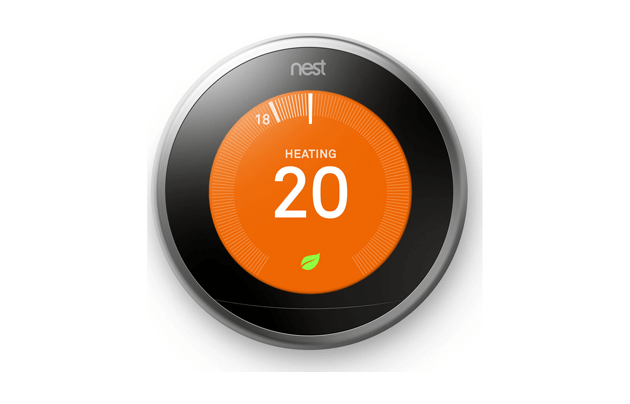 The clever Nest is packed in different anodized aluminum finishes and this can be simply wall-mounted or put on a portable stand. Unlike other thermostats, it talks wirelessly to the boiler and controls water heating and control radiators. 
Its sensors can determine if you have left the house and switches to an Away mode to conserve energy. This feature can be controlled by your smartphone as you can talk to your thermostat to turn the water on or off and similarly do this with heating. 
Usually, the system tells you to turn the heating down and emails you an energy summary every month. The best part is that you can schedule it through the first few days and then it seems to read you and understand when to turn the heating on and off and then creates a one of a kind timetable automatically. 
This device is compatible with both Google and Amazon. In a few minutes a Nest-approved agent would install and setup your device. This is quick, simple and you will learn about the main functions of this device from the serviceman. When in doubt, you can always reach out to the website which is quite simple, easy to relate to, and its guides will help you solve most problems in a jiffy.
2. Google Home
When it comes to living a next-generation lifestyle then Google Home is bound to pack a punch. This Amazon Echo competitor has a built-in speaker and reacts to voice commands and has the power to control all smart devices in your house. 
An added feature is that it streams music and this adds a touch of class and definition to your home. But what makes Google Home stand out from the crowd is its integration with Google Assistant. Here you can search for anything and everything. 
Also, if you have a Chromecast then you can control it via voice with Google Home. It is cheaper than Amazon Echo and the smart speaker looks more likely to be shrinking in future. The best part is that it does many of the same things as soon as you have got its attention by saying 'Okay, Google.' If you have used the Google's voice recognition on its phone app then you will know that it is very accurate. 
Similarly, you can play music from services like Spotify, just like Echo lets you. Other functions include setting alarms, timers, jotting down items on the shopping list and letting you know your estimated time of commute that you would take today and the like. If you have a Nest thermostat then you can tell Google Home to set its temperature. You can also do this on a Belkin, Honeywell or Samsung SmartThings and other thermostats. Just remember that you can set up more tasks with your smartphone, be it an Apple or Android and help Google Home learn about all the accessories that it can work with.
3. iRobot Roomba Vacuum Cleaners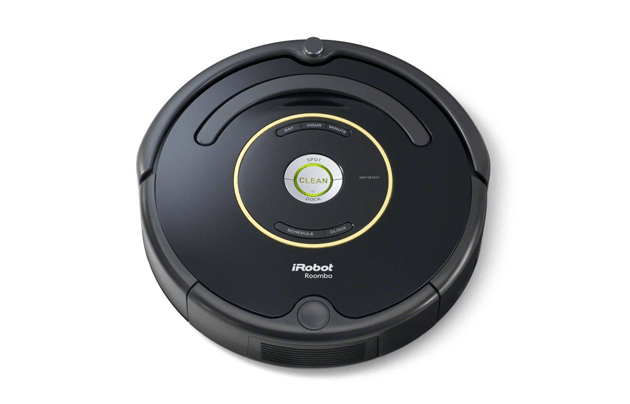 One of the most well-known companies in the home cleaning tech industry is iRobot. It has some of the best designs in the market and comes with a marked up price tag. The company has made a name for itself with Roomba, a smart vacuum cleaning robot. 
You can choose from 6 different versions. The top of the line Roomba 790 comes with a wireless command center so that you can control it from anywhere in the house. You can buy additional accessories like filters and brushes. The cheapest among these variants is the Roomba 630 which is a great cleaning gadget and is extremely effective in absorbing hair, pet fur and other fibers in three stages of cleaning. 
The best part is that the Roomba is effective on laminates, tiles, hardwood floors, and carpets. There are several smart cleaning vacuums but the Roomba is among the finest. You can experience a multi-room cleaning robot that works on all floor types. At just 3.6 inches tall, it is smart enough to avoid stairs and it can fit under beds, cupboards, and most furniture. A cool feature is a virtual wall lighthouse mode which keeps the Roomba cleaning one room and then sent off to clean another room and out of the rooms that you do not want it in.
4. Sonic Scrubber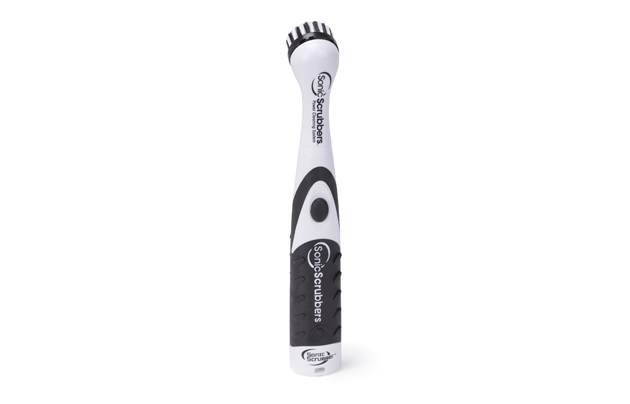 Get the power of cleaning tool that scrubs at 10,000 times per minute. This will help you save precious time and the best part is that you would not have to buy a cleaning agent or cleaning solution. 
This device comes with interchangeable heads and you can access different areas that are both big or small. The price for this device has been reduced by half since it started selling in the market. If you are looking for a similar tool to the Sonic Scrubber then you should buy the Black & Decker ScumBuster as it works best with cleaning utensils and vessels.

5. Philips Smart Air Purifier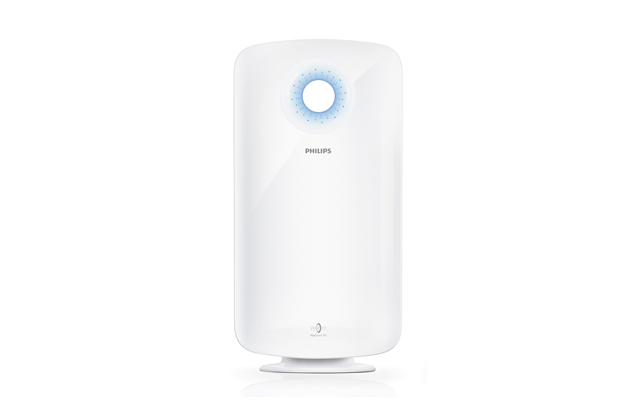 If you want to breathe easy then the Philips smart air purifier is sure to be on your wish list. Though it has just hit the shelves, it is slowly being adopted and included as a household must-have appliance. This smart air purifier ensures that you breathe fresh air that is free from contaminants like tobacco smoke and other pollutants. Also since your home has two to five times more allergens, this is a boon for those that develop migraines and other health problems. 
Additionally, a turbo-mode makes sure that your air purifier works harder to clean the air faster. Using the smart air purifier, you can monitor the air purity with a numerical index and a color ring. This works with a connected app that will track and control air quality in your home and alert you in real-time about the change in indoor air conditions. This numerical display is from 1 to 12 and this indexes the indoor air quality from 1 (which is good) to 12 (which is polluted air). 
This color ring provides an additional visual cue from blue to red. With the connected app, you can determine the indoor and outdoor air quality and track trends over time and this will allow you to receive allergen management advice to control the purifier from anywhere and at any time. Its 3 different filters help capture microns, odors, and gases.
6. Fellowes Powershred Paper Shredder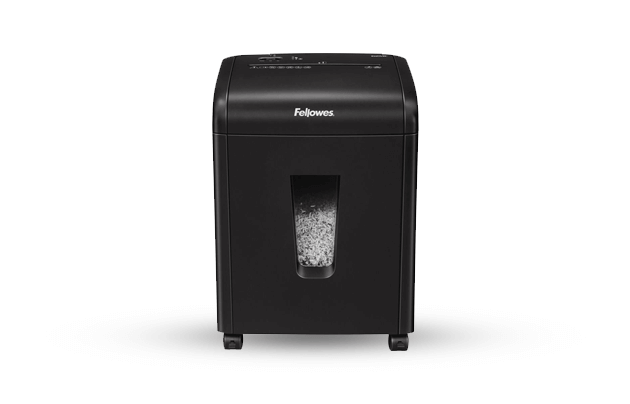 You need a paper shredder if you have a lot of unused paper kept all over your house or if confidential information has to be discarded without it being compromised. This is the most ecological way to get rid of it. 
The Powershred Paper Shredder is just the thing for the job. The cost of the device has come down considerably and this is one gadget that is a must-have in your home. What sets it apart from the rest is that it comes with a JamProof system and also a time saving sheet capacity indicator.
7. Kitchenaid Superba EQ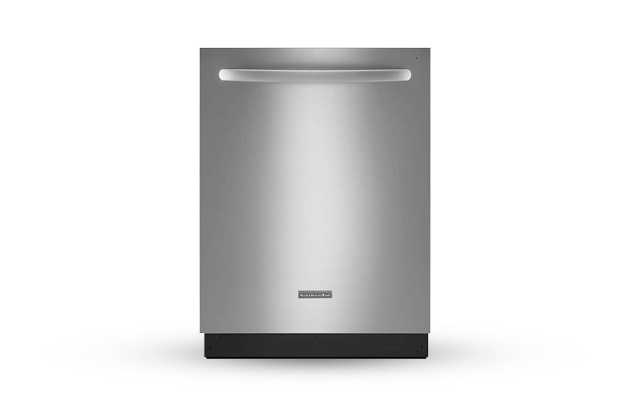 Dirty dishes are a sore sight for most households.The easiest way to get those dishes cleaned in no time and to conserve water is by using a dishwasher. If you buy a KitchenAid Superba EQ dishwasher then you will definitely understand the benefit of technology. 
Why so? 
This dishwasher ensures that your dishes come out sparkling every time and maintains the lowest sound levels. This dishwasher comes with a tall tub with a stainless steel interior to give you better durability and resistance. 
The look and feel of this dishwasher is like a high end dishwasher. The buttons are concealed and out of sight under the edge of the counter. The stainless steel interior speeds up the process of drying. 
The disadvantage is that the upper rack though good for serving spoons, steak knives and other tall items cuts into the headroom of the second rack. This means that you can fit a nine full place settings in one go. Unfortunately there is no hard food disposer but a easy to clean washable filter. This means that you have to clean it out or risk food grain from previous washes sitting on clean dishes. 
The ProWash Cycle uses sensors in the water to determine when the dishes are clean and stop running. Using the Top Rack only feature, it will use less water by washing only the top portion without a full wash. You can also allow extra rinses to the cycle like the Hi-Temp scrub which increases the temperature of the main wash water and the Sani Rinse which heats the water for the wash and final rinse to sterilize all the dishes and glasses.
8. Netgear Arlo Q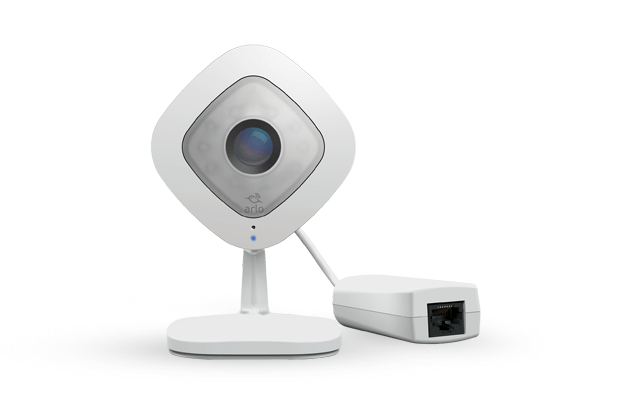 Looking to keep your home safe and secure? Then you should not compromise on buying Arlo Q's 11080p camera. It boasts of excellent quality video which captures rich images both during the day and night. 
Additionally, you can get a week's worth of video storage for free. It has a 2 way audio that allows you to listen and talk back through a built-in speaker and mic from your smartphone. At night, it can still capture video through infrared lights that turn on at night and captures the smallest details without a break. With a wide-angle 130 degree lens, it will see and get alerted whenever something moves or even with the slightest sound. 
The CVR or Continuous Video Recording will allow your 24 by 7 recordings to be available on the cloud. Additionally, it will work with Amazon Alexa, Google Assistant, Stringify and IFTTT. In case you have to add more Arlo camera then you can connect five cameras for free and upgrade to 15 cameras for every account. Another important feature is the smart scheduling that allows Geo-fencing, IFTTT and modes that will personalize the Arlo system to your preferences.
9. Roost Smart Battery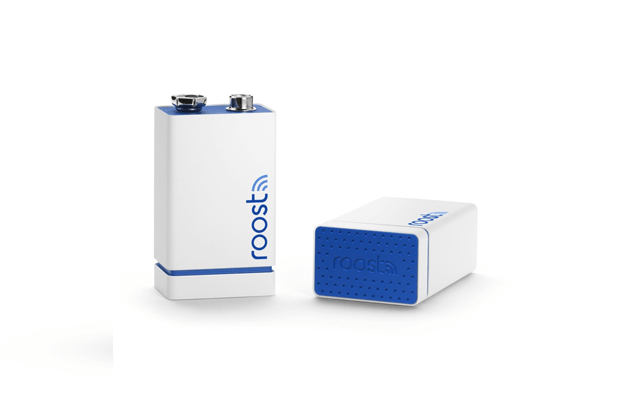 You can connect to a Nest Protect Smoke and CO2 alarm that works as a 2-in-1 device and connects with all available smart home devices. But with the Roost Smart Battery, you can plug in this gadget into any existing smoke or CO2 detector and make it a smart device. 
The minute the alarm goes off, it will alert all connected smartphones. Here you can decide to call 911 or cut off the alarm if it was simply a burnt toast that was to blame. Use a small port on the back which acts as a microphone and the bottom of the battery opens up to reveal the circuits. 
Though Roost looks like any other 9V, it is a 9V with a Wi-Fi antenna and a microphone. The best part is the bottom of the Roost opens so that you can replace it with another power source. You will be alerted about its battery life once its five-year lifespan is up. 
Setup is simple.
Just download the app, open it and create an account. Once the account is created you will get notifications on the iPad too. To determine the location of the battery, simply place it near the phone and it will sync after a gentle tone is played. Add the battery to the smoke detector and you are all set.
10. Chamberlain MyQ Garage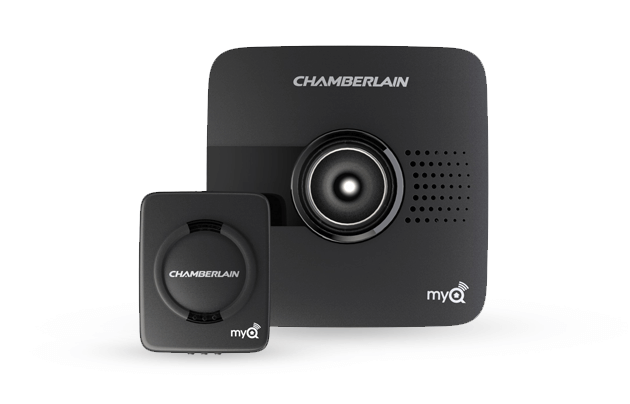 It can be quite cumbersome to search for your garage door opener remote. Also in the car, it can be quite tricky when you are navigating a dark street, looking through your glove compartment for the remote. It could well be in the garbage can or in your kid's toys which makes it difficult.
With the Chamberlain garage door, you can tap your device screen to open or close the garage from anywhere. In a short time, the firm will also include geofencing to sense if your car is near the driveway to open the door. Once you disembark, it will close the garage doors. The best part is that MyQ can control almost all garage door openers that are created since 1993.
11. Samsung SmartThings Hub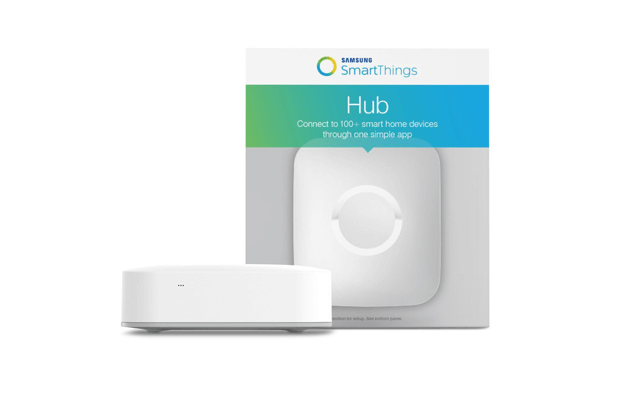 There are chances that you could probably have a lot of smart home gadgets and they need a central system to integrate and control all of them. Some may have its issues and imperfections but the Samsung SmartThings hub is known to be one among the best. This works well with a wide range of devices and has a strong battery backup. 
Samsung has integrated its technology into all its 4K televisions and this means that you would not have to add another gadget to your router. With the SmartThings Hub, you can wirelessly connect hundreds of compatible smart devices like speakers, locks, lights, sensors and thermostats. You can also add a home monitoring kit that includes a SmartThings Hub, two Multipurpose Sensors, a Motion Sensor, and an Outlet. 
You can connect with your smart home with the SmartThings app with your smartphone. The main feature is that you will know when your cupboards, doors and windows are opened or closed or if there is movement inside the house or a water leak. With the SmartThings Outlet, you can set appliances, electronics and lights to switch on and off during the day or determine when doors and windows remain opened when there is movement in the house.
Though major appliances like HVAC systems, washing machines, ovens, water boilers and the like were not covered, it is imperative to note that these gadgets will be part of everyone's home in the near future. Some are inexpensive, others can be dearer in the pocket but they service needs that are not ordinarily done by current modern day appliances. This leaves scope for smart home devices which can keep you safe, entertained, do your mundane chores and effortlessly complete tasks. But in order to keep these appliances safe, you should get an extended warranty or use the Free Home Maintenance Calculator to determine the best home warranty for you. Also, get your free home warranty quote by simply entering your email and zip code on our website.
The Best Smart Home Gadgets For Under $100
Amazon Echo Dot
Philips Hue Starter Kit
Nest Protect Smoke & Carbon Monoxide Alarm
Chamberlain MyQ-Garage Controller
TP-Link Smart Wi-Fi Plug
iDevices Switch
Belkin WeMo Light Switch
D-Link DCH-S160 Wi-Fi Water Sensor
A smart device is an electronic device, generally connected to other devices or networks via different wireless protocols such as Bluetooth, NFC, Wi-Fi, LiFi, 3G, etc., that can operate to some extent interactively and autonomously.
Switches, Dimmers, and Outlets that work with Alexa
Belkin WeMo Light Switch
Belkin WeMo Switch
Belkin WeMo Insight Switch
iHome Smart Plug (via Wink Hub)
Samsung SmartThings Outlet (via SmartThings Hub)
TP-Link HS100 Smart Plug
TP-Link HS110 Smart Plug with Energy Monitoring
D-Link WiFi Smart Plugs