Contacting A Home Warranty Contractor
PUBLISHED: February 22, 2012
•
4 MINS READ
Undoubtedly, consideration of best home warranty is the first step towards feeling confident about your purchase on
safeguarding your appliance.
Many things contribute to a great service experience.When insured and covered appliance breaks down or any item needs to be repaired, then a home warranty contractor comes into the picture to provide the best service.
These home warranty contractors have pre-arranged agreements with home warranty companies to provide the services.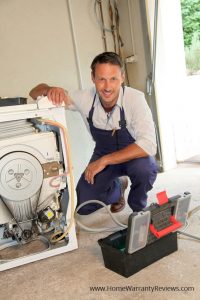 What is Home Warranty Plan?
Home warranty is a service contract which promises to repair or replace your appliances once a contract is made and certain amount is paid. It is a protection plan for all your aging appliances  provided they meet the pre existing conditions specified in the contract.
Home Warranty Coverage
Home Warranty coverage policy covers all major appliances like heating, air conditioning, plumbing, electrical, kitchen appliances or any other expensive units. Either seller, real estate agent would buy the warranty and provide it as additional benefit or the home owner alone can purchase the warranty which is worth having.
If you are not sure what kind of coverage you want, check out the article – how to choose a home warranty protection plan
What is not covered?
Generally speaking outdoor items such as sprinklers, faucet repairs are not covered under all plans check with it, not all plans pay for refrigerators, washers & dryers or garage door openers, spa or pools unless specific coverage requested.
Denial of Coverage
Contractors are required to get the approval of the warranty company before carrying out the repair work. Sometimes the home warranty company may decide to deny the coverage due to pre-existing conditions clause or due to maintenance negligence reasons.
You have rights to negotiate the coverage, but sometimes small print clauses in the contract puts you in difficult situations. Hence you need to be aware of what your home warranty should cover and also very important to know what is excluded or not covered under the policy.
Causes of denial of Coverage
Your claim may be denied if the insurer determines that you have not maintained your home properly. Improper installation, code violation or any unusual pattern of wear and tear may lead to rejection of  your claim.
Procedure for Contacting Contractor
To get contractor assistance for service, you need to contact the warranty company to arrange for a service call. Once it is processed, service team will arrange one of the contractors on their list and ask them to contact you and schedule a convenient time to come and resolve the issue which involves a service charge.
If the service provider is unable to fix the problem, then it is Warranty Company's duty to replace the item. Replacing the item normally depends on the coverage plan of the policy.
In case of dispute with contractor
Communicate with your home appliance warranty company in case of any dispute with the contractor. Home warranty contractors are being paid by the insurance company and work as per their instruction. Hence check with the contract policy terms and conditions.
Note the name of the person you spoke with, the date and a summary of what was discussed. Your notes should include the date and time of the communication, whom you spoke with, and your understanding of what was discussed regarding the denial of your claim which will help you in future correspondence and quick resolution of the issue.
Denial of Contractor Payment
In some rare cases, home warranty companies do not pay their dues to contractors. While reputable companies always honor their commitment, there are some shady companies that operate in the grey area. In such cases, contractors may approach the homeowner for payment. As your contract is with the home warranty company, you are not obligated to pay the contractor. However, make sure you do not sign any agreements with the contractors to cover such payments.