Kitchen Remodeling on a Budget
PUBLISHED: October 22, 2018
•
6 MINS READ
A kitchen is the heart of every home where most families converge over a meal and strike up a conversation. There are a few ways in which you can brighten up your kitchen and make it a little less plain. Based on how you style your kitchen, you can remodel it on a budget and ensure that you get your money's worth. Here are some tips on kitchen remodeling on a budget.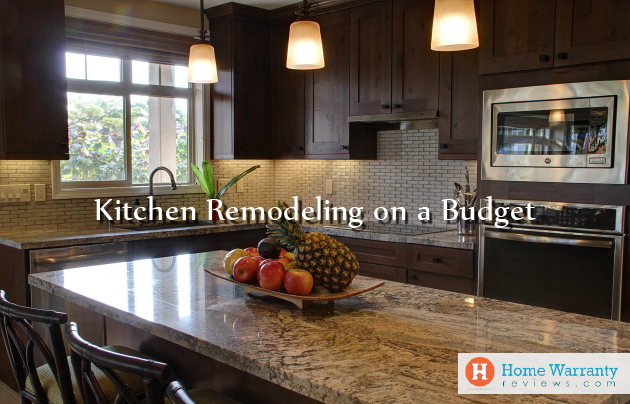 Kitchen Remodeling Tips On A Budget
Make a Grand Plan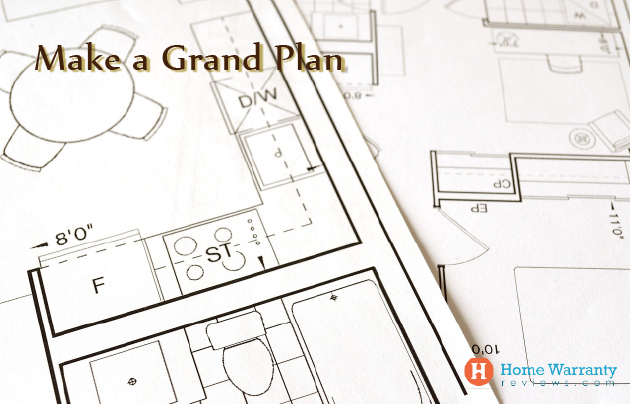 Instead of simply painting cabinets or changing countertops during the kitchen remodel, you can save money by not hiring a professional to do the planning. But on the contrary, you could make several mistakes on your own that could cost you a lot in the long run.
Preparation
Once you choose a professional to work with a plan for a kitchen remodel, look at everything that you need in a kitchen. One of the major factors that make budgets go out of control is when the homeowner picks products during the renovation. This is because the product could be back ordered, they are faced with a choice, pick an item that is pricier from the original choice, people have other jobs scheduled and or the homeowner is charged extra for the work that is done.
Paint White to Hide Cabinet Design
The biggest expenses of the kitchen renovation are making new cabinets. If the cabinets are kept in good shape then you should consider giving them a new look. Go with a bright white painting of cabinets in the kitchen remodel. It makes the outdated cabinets seem fresh and saves you money. Wash the priming and painting cabinets with high-quality white semi-gloss and add new hardware.
Doors Conceal Outdated Cabinets
Do your cabinets seem outdated? All you have to do is spruce it up with some new doors. If the structure is sound then you will not have to toss out the whole cabinet. Simply measure the doors and order new ones and order online. This will bring about a new look with a fraction of the price.

Cut Corners
Though your backsplash is still functional and keeps oils and food off the wall behind the stove, you should know that during a kitchen renovation, the backsplash is a style leader and drive up costs. Instead, you can turn the corners with your backsplash and carrying it all along the kitchen wall, just finish the tile where the walls meet. This ensures that you have the tile where it's most visually and functionally important. After which you can choose some expensive tiles in the area behind the sink or stove, and budget for it.
Add Lighting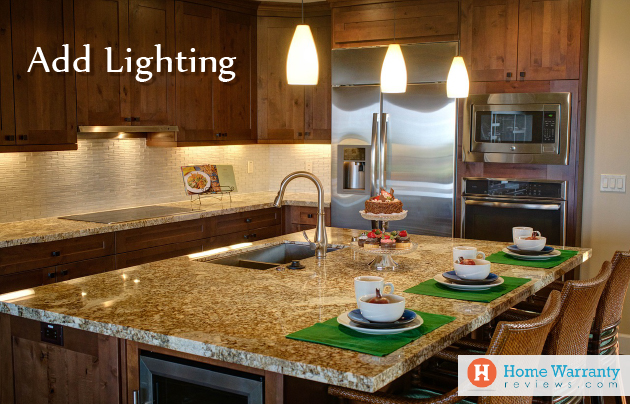 You should add more and better lighting when you are renovating and this is important for the kitchen. Choose to hang designer pendants for style and light and overhead lighting is bring and concentrated in areas where the cook is working. Look into the details by adding under-cabinet lighting which won't eat into your budget and still makes a big impact.
Keep Plumbing Simple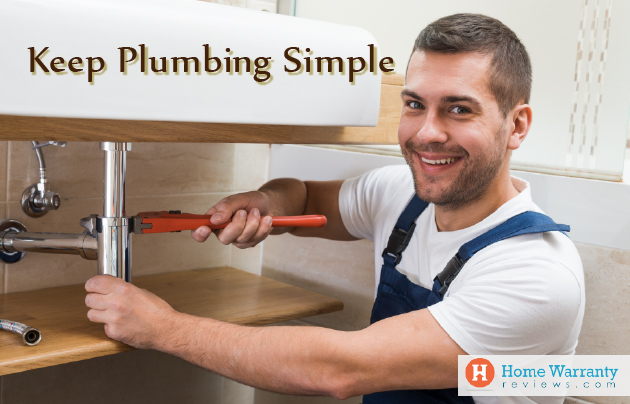 This is another reason why you need a designer for a kitchen renovation. This will include existing piping and utility layouts that can save you money. In all proximity, it will cost you at least $5000 to move your dishwasher, gas stove and sink each time.
Look for Remnant Stone
If you are looking at solid and granite counters then it should not eat into your savings. You can do this by visiting a granite supply yard and check out the remnants. This is great if you have huge swaths of countertop to cover then this is a great deal.
Reuse and Recycle
Make sure that you don't leave the end pieces to go to waste. Usually, the average project wastes around 5-15% of its material. You can create high-end features like cutting boards from granite pieces or rollout inserts in cabinets from leftover lumber from countertops, moldings, and cabinets.
Scratch and Dented Items
You can check out stores that sell scratched or dented items for a discounted price. Look for these reuse places where contractors and builders donate or sell overstock at a discount. Usually, its based on the timing and a ton of luck. You never know, how you can get things that cost $10,000 for under $500 at a restore.
Add Architectural Interest
Choose a high-end look that gives an impact which either big or small. You could try things like adding feet to a free-standing cabinet or make it feel more like furniture. Choose to add some beadboard paneling to spruce up an island. It all depends on taste and whether things could be less expensive based on the type of designs you go for.
Keep Low on Your Floors
If you have wood floors then you should plan on refinishing them. Whether or not you remove a wall, you should place boards where the wall was, stand it and stain them together. Replace the tiles or vinyl floors with a less-expensive option like sealed cork which could be a good choice not only for price but because it is easier on the feet and back.
Save by Shopping Online
Whether you're looking for cabinets or researching countertops, when it comes to remodeling you would have to spend a pretty penny for specific items. If you are lucky, you can find someone who is relocating and selling the complete floor model. This could be doubtful but it could work. You could get away with a steal if you can find the right cabinets, trim, side panels, appliances and the right setup for your kitchen.
Save With Surplus
If you are flexible, it contributes to renovation success. This could help you make a decision while the renovation is underway. Some houses do the renovation of the bath which could have rust stains and cracked tile floors and redoes the kitchen as well. If you are lucky, you can find materials for a fraction of the price. Like leftover marble tiles or other stones which could work in your favor when reconstructing.
Preserve Retro Charm
Give your home a makeover with retro charm. Whether it's a stylish kitchen or a medieval bedroom, you can make some original retro details with some metal cabinets and stainless steel sink. After deciding on making surface updates to the kitchen, you should keep in mind the amount of cash saved and how to maintain its vintage characteristics.
Split the Workload With a Contractor
Is the bath of your dreams out of reach? Then you should spend some time and work with the contractor to cut down on costs. Either you can work alongside the contractor or take up work after the completion of a certain amount of basic work.
Smart Kitchen Storage
Usually, when people walk through your home, they should be impressed with the first rooms and this should give them a good impression. This gives the homemaker the task of working night and day to ensure that they can put together better and more efficient systems in place. Putting in new cabinets can add the much-needed storage space and you can also dress up a dated room with fixtures, hardware, and a trim.
Deal Makers Make a Luxe-Look for Less
It's difficult to buy stainless steel and stone when you have a budget for something much lower. You can choose to preserve elements in the kitchen that are still in good shape, cuts out labor costs and in time pays for itself. With a basic budget, you should have a basic layout ready, paint the oak cabinets instead of replacing them. Also, hunt down items on the internet and big stores in search for reasonably priced items.
Under $1000 Kitchen Upgrade
In some spaces, there are places where the surfaces change and this could make a huge impact. You could enjoy a huge kitchen of a bungalow but it could be dated but with a redo, it could look like something you were looking forward to. You can do a renovation with simple, low-cost touches and give the room a new look which highlights details like hardwood floors and the sink window. While all the cabinets and appliances are the same, new paint, fabric panels, and nickel-finished hardware give the room a colorful new look.
The Project Tally
So how does the project tally and how do you keep it under $1000?
Remove cabinet doors: $0

Repainted the cabinet boxes white which look great with sky-blue walls and black laminate counters $125

Choose a decorative adhesive-backed paper to the backs of the upper cabinets: $50

Sewed fabric panels for the lower cabinets: $50

Add new satin-nickel pulls on the cabinet drawers: $25

Install a new nickel-finished faucet: $75

Removed the vinyl floor; rented a wallpaper steamer to take up the tar paper underneath: $35

Sanded and polyurethaned the original hardwood floor: $450

Butcher-block-top island and cart for extra prep and storage space New window lifts, heat register, base molding: $50

Total: $860
The Need for Home Warranties
Home Warranties work well for everyone across the spectrum. This is regardless of whether you live in a home with a home warranty or had some part to play in the installment of a home warranty. From ensuring your home appliances and systems are kept in check and repaired or replaced based on wear and tear that occurs with using these covered appliances and systems.
Here is the break up of the many benefits that home warranties provide, buyer agents, listing agents, buyers, and sellers:
Buyers Agent
Here's how buyers agents can benefit from a home warranty:
Keeps clients happy

Increases referral opportunities

Decreases the chances of post-sale liability. This means that if the covered item breaks down then the new homeowner can connect with the home warranty company

Increases the confidence of the buyer's when it comes to buying the home
Listing Agent
This is a list of benefits that a listing agent gets from a home warranty:

Listings will stand out better with a home warranty

Makes clients feel secure and happy

Minimizes the risk of a dispute when appliances and systems fail

Improves the number of opportunities for referrals.

Reduces stress at the time of the listing period and if an item breaks down the home warranty will cover it
Buyer
The following is a list of benefits that the buyers get from a home warranty:
Protects budgets from costly repairs on covered items

Get an easy, time-saving way to connect with service providers if an appliance breaks down

Access to the security of unlimited service calls and 24 by 7 service requests

Gain protection for covered home systems and appliances for a year or more after closing
Seller
Here's how a seller gains from a home warranty:
Reduces hassles and marketability which breakdowns have during the listing period

Protects you from costly repairs on covered appliances and systems

Buyers are more confident with a home warranty and will submit the best offers

Stops sales from being stopped or postponed if a covered appliance breaks down



You cannot predict if a home appliance or system will fail but you can look at ensuring that you have protection with a home warranty. If you are new to home warranties, then you should get a home warranty quote from the best home warranties in America from HomeWarrantyReviews.com. Here you will find the latest in research, reviews, and ratings of the best home warranty companies in the business.
In case, you are buying your very first home or upgrading your home, there's a fair chance that you would probably sign up for a mortgage. Whether you are in the process to sign up for a mortgage or you have made a few installments, you should use the Interactive Mortgage Calculator. This is a brand new mortgage calculator which represents numbers for your installments as a see-saw, pie-chart and payment schedule. Here, you can determine your amortization mortgage payments based on the month and year. Also, you can choose to print this information of all the number crunching and use it as a reference when you are reviewing mortgages based on the principal and interest information.