7 Wonderful Space Saving Ideas to Make a Small Home Look Bigger
PUBLISHED: March 27, 2012
•
5 MINS READ
Small is beautiful! And practical, and trouble-free, too! Many of us live in a small home, a small room, or just a small space. Some people live in a small apartment or home as they just don't want a large home and want to "downsize". Try this 7 wonderful space saving ideas to make a small home look bigger.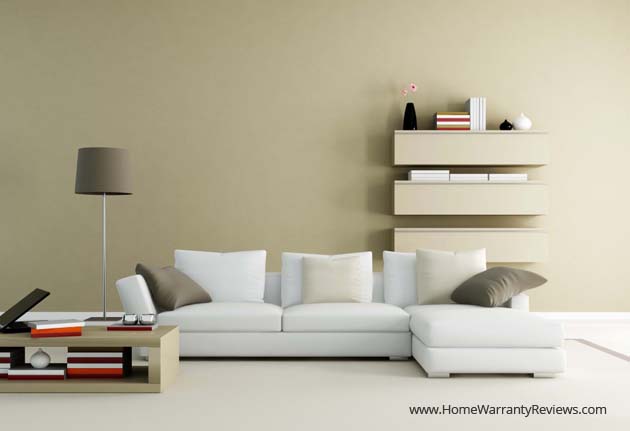 No matter what your cause for living in a small space, you will certainly have to make some adjustments in your decorating, get really structured, and make some compromises to your standard of living so as to make everything fit and not feel overcrowded. Home improvement need not be an expensive project
Many of us have extra necessary stuff than we could put up in our apartment and at the same time to save adequate space for pleasant living. Small houses often have insufficient amount of storage space available. This makes a problem when it comes to removing clutter since items that need a cabinet, drawer or other storage end up sitting out in the room. Obviously small houses have less space but it is possible to get rid of shrinking effect of mess with some approaches to make more space. That's why here come some interesting solutions that could be convenient for small rooms.
Home Improvement: Clever Tips to Fool the Eye
The main idea of this article is to let you know about the clever use of all the available spaces, while making sure that your home looks spectacular.
1. Lighting Tricks
Any room will seem larger if it's well lit, either by artificial lighting or natural light. Get rid of table and floor lamps as it can occupy the extra space you have. If possible try to make use of track lighting as an alternative. However, closets are one place where you must include lighting. That way, making a room look larger, will free up an unexpected amount of space.
2. Shelving
Shelving can be helpful. Bookshelves may be too heavy and that is why the free flowing shelves must be opted for. These shelves can be eye-catching ("invisible shelves" made of glass) and can hold knick-knacks, figurines, books and pretty much other things also.
3. Create Flexible Rooms
You should learn to use every inch of space you have. Your living room can double as an entertainment area and a family room, provided you make good use of a wall unit.  Your stereo, television and video games can go into the unit, thereby leaving lot of room for seating. In addition, you can also find way to merge your dining room and kitchen in an appealing and economic way.
4. Space Saving Kitchens
The kitchens in the apartments are generally smaller than houses which make it difficult to deal with. The worst part is that once you cook, there are dishes and figuring out how to find space and time to wash them can become a huge task. Downsizing in the kitchen can be useful, particularly when you are trying to share space with a dining room. For example, you can set up a cozy, small bistro area instead of an actual dining room. If you can follow downsizing to a mini- fridge then can be helpful. You can even hang a plastic shoe holder in which smaller boxes and cans can easily be stored.
5. Use Space Saving Furniture with Storage
The kind of furniture you use to equip your apartment matters as well. They can be not only functional but must also look very stylish and modern. For example, you might have an armoire which is large piece of furniture and also versatile. Besides, having ample of room for storage, it can also go almost anywhere in your home. Furniture such as an ottoman that can double as something else and has a storage unit in the middle is also a good idea.
6. Cheat Your Storage Space
The most difficult thing to do in most of the apartments is to find space for storage. You just require cheating with what you have. Along with utilizing the closet space, you can store some things under your couch, chairs or bed. Moreover, you can also allot bureau drawers as storage spaces.
7. Cutting Clutter
Still, there are some items for which you might not be able to make room in a small house. In case you have not used them in a year or cannot store, cut ties. That's in fact a hard rule for eliminating things when your space is limited. By downsizing the unnecessary and erroneous items in your life, you will be astonished at how much room is left over!
No Need To Be a Slave To Space!
Thankfully, there are many ways to save space in even the smallest houses, homes or apartments. These clever and easy ways help in both saving space and making use of storage options you may not recognize you had. Expectantly, now you have some renovating ideas that will aid you take the necessary steps to make your cozy apartment a spacious home.