How to Grow Indoor Plants and Maintain Them
PUBLISHED: August 18, 2013
•
6 MINS READ
Indoor plants are a thing of beauty is a joy forever. So are plants. Having indoor plants at home or workplace adds color to your interiors, improves the quality of air and have calming effects.
Since time immemorial plants have been and continue to be a subject of fascination. Ancient Greeks and Egyptians sent travelers in search of rare species of plants.
They kept them indoors to prevent from harsh weather conditions, to beautify the royal spaces and to reap the never-ending benefits offered by them.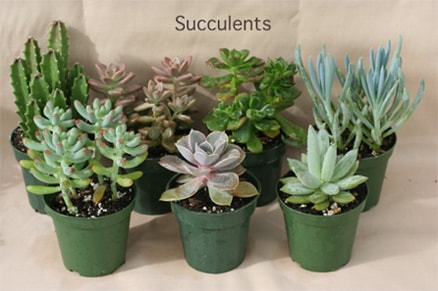 According to a research by NASA many benefits of having indoor plants have been proven following are a few.
Plants reduce stress and help to deal with health problems such as headaches, exhaustion, coughs and eye irritation, sick building syndrome, etc.
For people who sit and work at a computer for more than 4 hours per day, a houseplant nearby has proven to increase productivity.
Plants reduce the accumulation of dust on the horizontal surfaces in your house or office, and at the same time, they optimize the air humidity and purify it.
Plants of all kinds represent a vibrant, positive, living connection to nature.
They have much more to offer than just aesthetics. Growing plants indoor can be amusing, with little care and maintenance one can grow healthy plants. Planning to get some plants indoor or already have and want to add on more? Here are a few aspects to consider before buying.
What kind of plants do you prefer to have – tall, small, lots of leaves, flowering, bonsai, etc ?
Succulents, Lithops Fulleri, Pilea Peperomioides are ideal small plants.
Whereas plants like Ficus Lyrata, Epipremnum pinnatum, Zamioculcas grow long and look majestic.
What kind of maintenance would they require- are you the one who loves plants and would not mind spending time on maintenance or the one who feels "I need a plant which can take care of itself."
Low maintenance plants: Cast Iron, Dragon tree, Mother-in-law's tongue, Pothos, Spider Plant, etc.
High maintenance plants: Orchids, Pachira and Bonsai require regular maintenance.
How many do you want to have – It is definitely not a good idea to bring in Amazon forest into your home, rather have a collection of carefully chosen variety to suit your space and needs.
How to choose indoor plants?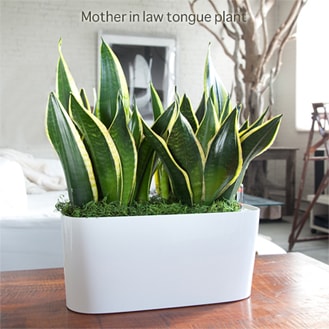 Consider the space before choosing a plant. If you have a bigger area you can go for slightly oversized plants. By huge we don't mean trees. Small flowering plants, cacti, and bamboo are great for putting on a table or in other areas with limited space. Herbs are great for small window boxes. Small trees, such as braided ficus, look great in large areas.
If you are inexperienced at growing plants, consider getting full grown ones rather than seeds or bulbs.
You can choose climbers which grow well in the soil as well as water like money plants/ devils ivy, ornamental cabbage, spider plant, kangaroo wine, etc. They can be kept in old wine bottles or beautiful porcelain containers. These plants are much easy to maintain and look very appealing.
Choose plants considering the climatic conditions of the place you live in. Plants which require lots of sunlight cannot survive indoors. Lower light requirement plants can be grown almost anywhere.
Make sure to buy healthy plants by checking for any disease or pest attack before getting them home. Weaker plants can die fast leaving you feeling guilty.
Take flowering time into consideration. Different plants flower in different months. If you plan out the right selection of indoor plants, you can have blooms all year round. The plants usually grow healthy in Florida.
Here is a list of few ideal indoor plants which are easy to maintain:
1. Cast iron plant (Aspidistra elatior)
2. Love palm (Chamaedorea Elegans)
3. Dragon tree (Dracaena species)
4. Mother-in-law's tongue (Philodendron scandens)
5. Devil's ivy (Scindapsus aureus)
6. Peace lily (Spathiphyllum wallisii)
Caring for your plants?
All plants need water and sunlight to survive, but different plants require different amounts of each. Species to species plants differ and their needs too, it's better to read up a bit about the plant you own in-order it take care of it well. Here are some factors to consider to grow healthy plants.
Soil
The most important requirement for any plant is the soil unless it is an aquatic plant. Garden soil and potting soil are not the same and garden soil gets hard at the room temperature and plants cannot survive. You can easily make soil for indoor plants at home by combining one part peat moss with two parts vermiculite or perlite. Add general-use slow-release fertilizer designed for indoor plants. Indoor plants also need regular fertilizing to maintain healthy growth. A great all-around fertilizer can be added to your watering can.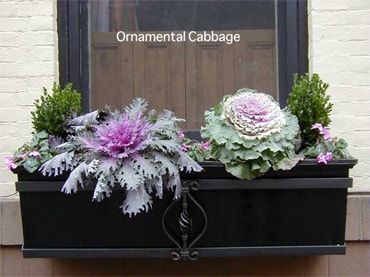 Water
Remember to water your plants, but do not over do as there are chances that the roots will rot. Allow the water to drain from the plant's container. Water when the top 1 inch of soil feels dry. Pour the water directly onto the soil and avoid wetting the foliage and then empty the drip tray.
Sunlight
Place the plants in an area where they receive sufficient sunlight, it varies depending on the plant variety. Most of them require medium or low sunlight. Therefore place these where they receive four to six hours of bright, indirect sunlight. Avoid placing them near drafty windows or doors or near heat and air vents.
Indoor plants can also thrive with the help of broad spectrum lights blue, red and orange are the best for their growth.
Pruning
Pruning when required keeps your plants healthy, Pinch off dying flowers with your thumb and forefinger and remove any damaged or yellowing leaves. Remove wayward branches with secateurs if necessary.
Maintenance of indoor plants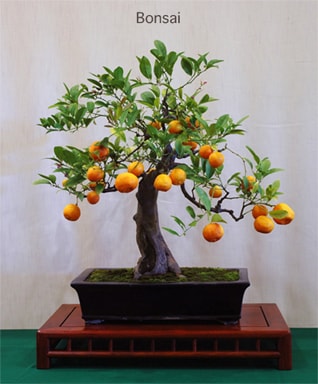 Maintaining plants is no rocket science, little attention and lots of care you can maintain your plants at their best. These are some tips you should know to master the art of cultivation.
During some seasons plants remain in dormant stage whereas in particular season they grow rapidly. This is the time when their water and manure requirements also increase.
Generally leaves attract lots of dust. To clean it, for bigger leaves you can wipe it with a wet cloth on both sides. For smaller leaves you can spray water on them with a spray can.
If you notice white patches on the soil surface or leaves look burnt then it means that the plant is over saturated with water and fertilizers. In this case, you can re-pot it in new soil.
Do not keep your plants under the fan or near Air-conditioner/ cooler.
Check your plants regularly for pests and insects. If you notice a pest attack, identify it so that you can properly control it. Washing leaves with soap and water can help serious infestations.
They have been our source of food and essence of life, medicine to cure us of illnesses and lots more. Teaching your children to take care of plants can be a fun activity and they have a lot to learn in the process and develop positive qualities. Take care of your plants and they will, in turn, take care of you, keeping you healthy and happy.