14 Tips for Fire Safety in Your Home
PUBLISHED: January 19, 2017
•
6 MINS READ
Fastening the seat belts snug around your son when you drive him to school, looking both sides before crossing the road – every individual has been hardwired to keep themselves and their loved ones safe in every circumstance. While we deem our homes safe, secure and padlocked, domestic hazards of fires are rampant, leading to thousands of death every year in our country alone. We, child-proof our electrical sockets and cabinet doors, but what about FIRE SAFETY?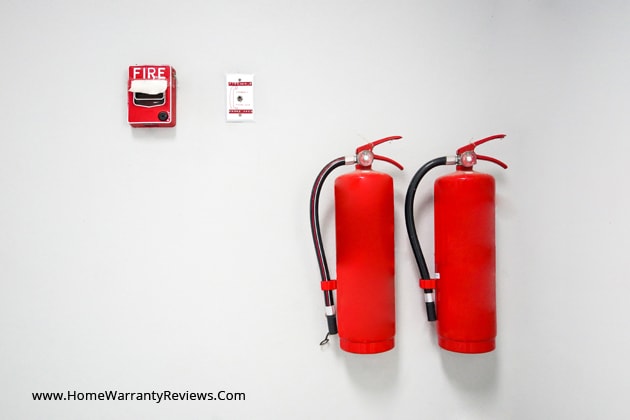 From an aromatherapy candle standing lit too close to a curtain to unchecked damaged wiring systems, residential fire deaths are most often from toxic gas and smoke inhalation. More than the actual contact with flames and first degree burns. Closed domestic spaces with no secondary exits and ventilation can be a fire safety risk and danger to lives involved. So this puts fire safety on every homeowners' checkbox to deal with.
In order to help you with equipping you and your family, with fire safety measures, we have compiled all of the Precautions, DIY tricks, and checklists to keep you safe, prepared.
Never get caught off guard with our 14 tips to fire safety at home:
1.
Smoke Alarms
No one can keep track of every room, store, and gallery throughout the day and night. Step one is keeping an eye out, and the only way to do that right is by installing smoke alarms. An adequate number of suitable spaces, especially the kitchen, attic, and basement, can go a long way when it comes to being aware of the slightest possible hazard. Smoke Alarms are such a pivotal piece of the puzzle in the fighting against untoward incidents of a fire breaking out and are your primary line of defense to have fire safety at home.
Where there's smoke, there's fire – and no doubt, smoke detectors are not something you can choose to skip. In fact, the U.S. Consumer Product Safety Commission, and local fire departments in almost every state have passed the installation of smoke alarms in domestic as well as commercial spaces as a compulsory requirement. The government also has extensive safety guides online, from precautionary measures to what to do afterward.
2.
Exits Routes
Even though having an exit plan is essential for everyone for fire safety at your homes, it becomes ever so important in a home with children, grandparents, and joint family structures. It may not always be possible to find and reach out to everyone at a moment's notice, not to mention smoke makes visibility a near impossibility. Draw out the best escape route from each space in the home, make sure every member of the household understands it – especially your children. A few drills aren't a bad idea!
3.
Easy Accessibility to the Outside
Knowing where to get out from isn't enough. Rummaging for keys and fighting with a jammed lock or handle can be a matter of life or death in the case of a fire. Keep all the major exit keys handy, if possible make a couple of larger grill windows on each floor openable when needed, and know that a stuck door isn't only irritating but also could turn out to be dangerous.
4.
Unattended Flame
It may be obvious, but most of us land up taking a candle or two for granted once in awhile. Check the gas stove in the kitchen, scented candles in the bath and any use of oil burners at regular intervals. Never leave the home or turn in for the night leaving these burning.
5.
Lint Filter
It seems harmless, but lint filters in your washer dryer must be cleaned regularly. Lint is highly inflammable, and the smallest electrical spark it may be exposed to can cause a fire.
6.
Cigarettes and Alcohol
If you're a smoker or happen to have a cocktail party at home, a little extra caution is called for. A cigarette butt was thrown without being stubbed out, and that combined with a little spirit spilt on the floor can instantly cause a flame that may not always be easy to control.
It can also be that the cigarette butt can cause a fire in the garden if you have dry leaves on the ground. Remember, a spark is what it takes for a raging fire!
7.
Winter Heating Appliances
Summer causes overloading of electrical appliances, but the dry winter air and numerous heating appliances are just as dangerous. Heater, fireplaces in the living room and electric blankets all have to be used with caution and preferably given time to cool off for at least a few hours every day.
8.
Electrical Wiring
Overloading electrical sockets, not matching the voltage of appliances with circuits they are connected to, and ill-functioning appliances are some of the most common reasons for domestic fires. Regularly check your wiring system for any wear and tear, break and overloading.
9.
Fire Safety for Children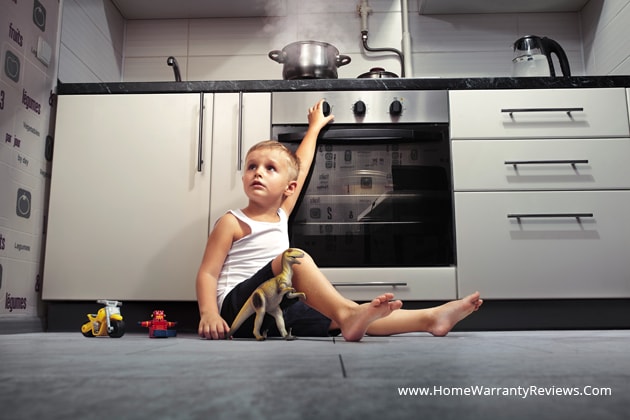 Instilling the simple rule that all implements of fire – match sticks, lighters, gas burners – are not toys for your children to play around with is not just to prevent burnt fingers. The smallest flame around the house can get out of control. So fire safety should be inculcated in the young ones for it keeps them safe from future fire hazards.
10.
Inflammable Substances in Storage
Keep chemicals and fuels that are inflammable in your line of sight as far as possible. A forgotten can of fuel in the basement or garage even causes an explosion during a residential fire.
11.
Outdoors
Your garden, porch, and backyard can be prone to fire as well. A pile of dry leaves left unattended or a home next to open areas that are prone to bushfires can be just as hazardous as a can of fuel. Such outdoor spaces, combined with a parked car outside, can often snowball into a full blown fire. So make sure that all of your family members are adhering to the fire safety standards being set, both inside and outside of your home.
12.
Ventilation
Carbon Monoxide poisoning is a big part of toxic gas inhalation during a house fire, and ventilation is the only way to take precautions from it.
13.
Things We Take for Granted
Over and above all that, there are a few things that everyone should know in case you are facing a fire. First, smoke in closed spaces hampers visibility to almost nil, making maneuvering through rooms rather difficult. Second, a fire at night requires smoke alarms, as smoke in the bedroom doesn't wake you up – in fact, it put you into an even deeper state of sleep.  
Thirdly, know that you aren't a trained fireman, and taking matters into your own hands can only complicate things. At any sign of a fire, get out of the building, call for help and wait before you go back in.
Lastly, have fire extinguishers in place. Make sure that all of the family members know where it is and must be ideally placed where everyone can quickly reach at. Also, have regular maintenance on your fire extinguishers so that they don't fail when you need it the most!
14.
Emergency Numbers
Last but definitely not the least, basic emergency numbers should be kept handy, not only on a mobile phone but also written down and kept visible on the refrigerator or next to the front door. Calling 911 or the local fire department immediately can save both lives and avoid property damage.
Aftermath – Repair, Home Warranty, and Home Insurance:
If such an event were to occur, and injuries were prevented, property and appliance damage to some extent is inevitable. The financial stress it can put you in can be kept at bay at least to a certain extent through Home Insurance. In fact, investing in Home Insurance can be a precautionary measure as well.
Most often, Home Warranty does not cover fire-related damage to property, wiring systems, and appliances, but having your home secured with Home Insurance as well as Home Warranty can make sure each coverage makes up for the other. Warranty and Insurance have been structured in a way so as to not have overlapping claims, making each unique and essential in their own way.
Going forward, make sure that you also do a thorough research on companies offering home insurances and home warranties. A dollar saved is as good a dollar earned, when you successfully file a claim!