15 Ultimate Home Cleaning Hacks!
PUBLISHED: January 14, 2016
•
6 MINS READ
These days, when people hardly have time to even talk with neighbors, cleaning the house has become a rarer activity. Yet, cleaning your home is a task that just cannot be ignored. The first rule of personal hygiene – keep yourself and your surroundings clean. Otherwise, germs may take up residence on you and in your home. For those of you short on time and money for hiring a maid, this article would be the perfect cheat sheet to make sure that your home remains clean and well, disease free. If you think this article is too big, take a look at our quick home cleaning cheat sheet. We've compiled a list of 15 ultimate home cleaning hacks. This includes tips and tricks that you may never have come across. So don your cleaning gloves and let's begin!
Kitchen Cleaning Hacks
1. Cabinet Cleaning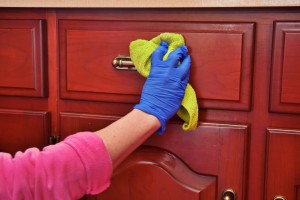 Most kitchen cabinets accumulate gunk, usually around the handles or the inside corners. Thankfully, they're not difficult to get rid off.
Here's what you need to do – mix baking soda and any vegetable oil. The consistency of this mixture should be like that of toothpaste. Use an old toothbrush and scrub away around the handles and corners of cabinets. You'll have clean surfaces in no time.

2. Cleaning The Sponges
Everyone has cleaning sponges in their kitchens. Without these soft friends, cleaning would be very difficult indeed. However, over time, they become ragged and home to a host of microbes and germs. If the condition is so bad that they are tearing in pieces, discard them. If they are still in a single piece, sanitize them before you use them again.
To sanitize kitchen sponges, sprinkle a few drops of water (lemon juice, if you have it) and microwave them on high heat for two(2) minutes. This should fry any germs in them leaving the sponges clean and bacteria-free.
3. Cleaning The Garbage Disposal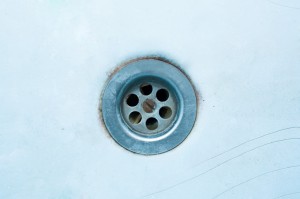 Get an ice tray. Mix water and vinegar in the ratio 1:8. Chop up a lemon into tiny pieces. Pour the water-vinegar mixture into the ice cube tray and drop one piece of lemon into each square. Freeze this mixture.
Once frozen, drop the ice cubes into the garbage disposal and run it for several seconds (leave the faucet running). Make sure all the ice is ground. This is an easy hack to not only dislodge debris stuck between the blades but also to sharpen and deodorize the device. This is one of the best home cleaning hacks.
4. Stove Burner Cleaning Hack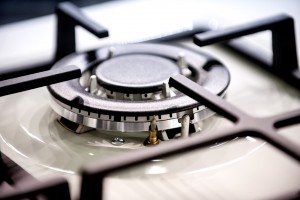 This is an object that accumulates huge amounts of grime and grease and cleaning them is a task we often dread. Scrubbing them may be time-consuming, so here's a no scrub routine to clean grime and grease from stove burners.
You'll need basic ammonia and a zip-lock bag. Take around half a cup or less of ammonia and drop it into the zip-lock bag. Drop in the stove burner as well and seal the plastic zip-lock bag. The idea is not to soak the burner in ammonia, but to let it just sit in the ammonia fumes overnight. Ideally, leave the zip-lock outside, just in case it develops a leak and you don't want your house smelling of NH3. You should be able to clean the grime off smoothly with a cloth. No scrubbing needed! This one of the best home cleaning hacks.

5. Cleaning The Blender
Yes, there's a hack for this one too. No, cleaning it in the sink with the help of a scrub won't help much. Blenders are difficult to clean because there are many jutting edges which could cut your fingers if you try to scrub around them.
Here's what you need to do. Add a few drops of dish-washing liquid to a cup or so of warm water. Pour it into the blender and turn the blender on. Pour the soap water out and repeat with clean water. Once this is done, you can clean the outsides and then give the whole jar a final rinse. This another home cleaning
Bathroom Cleaning Hacks
6. Cleaning The Shower Head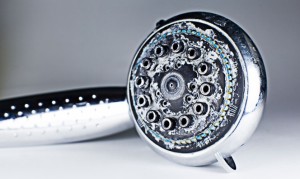 Yet another beautiful, no-scrub hack to clear out hard water stains from the shower heads and other steel surfaces. You will need a leak proof plastic bag, rubber bands, distilled white vinegar and water. Pour the vinegar into the plastic bag and tie it around the shower-head with the help of rubber bands. Leave it overnight or at least for a few hours, rinse with plain water in the morning. All hard water stains will be magically removed.
For other steel surfaces, dip a cloth into the distilled vinegar or spray some on them. Rinse with plain water after a few hours. This is one of the best home cleaning hacks.

7. Cleaning Grout From The Shower
Grout is generally a kind of filling used between spaces while laying tiles or similar structures. Over time, they often turn dark and become an eyesore, especially against light colored walls/tiles. To remove them, there is a very effective, homemade grout cleaner that works wonders.
You will need a scrub brush or an old toothbrush, baking soda and some bleach. Combine ¼ cup bleach with a ¾ cup of baking soda until it forms a paste. Apply this on affected areas and let it sit for a few minutes. Bleach usually does the job, however, scrubbing it will yield maximum results. Do remember to wear your protective gloves when handling chemicals like bleach. This is one of the best home cleaning hacks.

8. The Bathtub Drain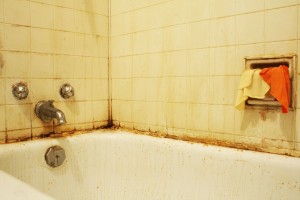 Bathtub drains accumulate a lot of grime and debris and the most common culprit behind a clogged drain is (ewww) human hair. For clearing a clogged bathtub drain, you'll need a screwdriver, skinny pliers, paper towels, vinegar and baking soda.
Remove the drain plug and pull out the insert with the screwdriver. You should see some really disgusting gooey debris there. Use paper towels to wipe around the area and then use skinny pliers to pick up the gooey mess. The gross part is now over. Finally, pour a cup or so of baking soda and then vinegar over it until the mixture bubbles up. Leave this for around 15 mins and then rinse with tap water. Put back the plug, and you're done!
9. Cleaning Mold From The Shower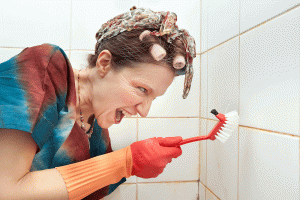 Mold is a kind of fungus that happily grows in any region that is continually damp. Bathrooms are ideal for mold colonies. These fungi are not only unpleasant to look at but they are also high-risk allergens. Cleaning them is thankfully simpler than you think.
Get some straight bleach and cotton balls, the kind you use for cosmetic purposes. Soak a piece of coil in the bleach and place it over the mold-affected areas. Leave this overnight. Using skinny pliers or tweezers, pick up the coil pieces and discard them. Rinse the area with water. You'll be happy to see that mold growth would be considerably reduced. Keep in mind that bleach is a harsh chemical and it must never be handled without appropriate safety measures.
10. No Scrub Tub Cleaner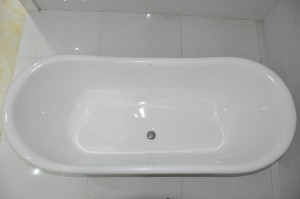 Yeah, this one made a lot of people happy. Scrubbing a tub could be back breaking task for some people which is why this one is a big hit! All you need is dish soap and vinegar. Mix the two in 1:1 ratio and spray it generously all over your tub. Leave this on for an hour or two, wipe away with a soft cloth and rinse with water.
These days, cleaning grade vinegar has become available in department stores. The acetic acid content in cleaning grade vinegar is higher than the food grade version. This means the cleaning effect is improved.
General Indoor Cleaning
11. Carpet Cleaning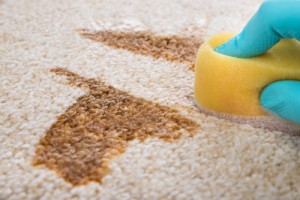 Carpets take a lot of beating from the folks in the house and so it's quite common that they end up with difficult stains and a lot of offensive particulate material. While dust can be easily removed with the help of suction, stains require additional tools.
Baking soda, liquid detergent, vinegar and warm water are the only things you will need. As step 1, drop baking soda/cornstarch on the stains. Let it sit for half an hour and then use a vacuum cleaner to remove it. Once that is done, mix liquid detergent, one spoon of vinegar with warm water. Using a sponge, wipe the stain with the detergent solution. Using a different dry sponge, absorb the vinegar-detergent solution out of the carpet. Your stain would've faded considerably!
12. Easy Mattress Cleaning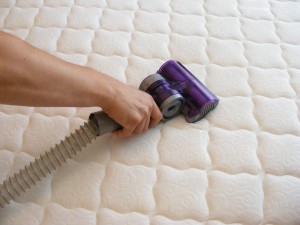 Dust that accumulates in the mattress can cause some serious allergic reactions in some people. It is generally advised that regularly used mattresses must be cleaned at least once in a few months.
To clean your mattress without breaking your back, you'll need a few drops of your favorite essential oil, baking soda and your trusted vacuum cleaner. Open a can of baking soda and add a few drops of essential oil. Replace the lid and shake the container so that the oil and the soda mixes well. Sprinkle this all over your mattress and let it remain for an hour or so. Vacuum the entire mattress making sure that all traces of baking soda are removed. This is very effective in removing dust mites and other harmful microbes.
13. Cleaning A Microfiber Couch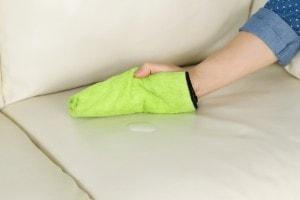 Microfiber couches are one of the most comfortable couches ever. However, they become dirty quite easily and kids just love to create art masterpieces on them. Cleaning them may seem difficult and you may even consider replacing them. But do try this simple fix before you discard your lovely couch.
You'll need rubbing alcohol, a sponge, a sprayer and a scrubbing brush. Pour the rubbing alcohol into the sprayer and spray it all over the stain till it saturates. The alcohol will evaporate quite quickly so spray continuously. Using your sponge, scrub vigorously till the stain starts to visibly reduce. Once you are done scrubbing, leave it to dry. Use your brush to ruffle the couch back once the alcohol has dried. We strongly recommend that you use a pair of gloves while handling the scrubbing alcohol and try not to drink it :).
14. Removing Pet Hair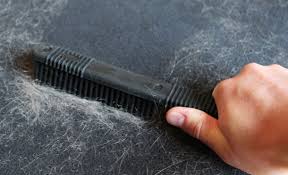 Having a pet is a wonderful feeling indeed.  If you have a furry friend, be warned that their fur has been known to cause a lot of diseases, including the very dangerous Toxoplasmosis. It would be a good idea to rid your house of their fur once in a while to avoid pathogens of various kinds.
Damp rubber works wonders for removing pet hair. You'll simply need to dampen your rubber gloves and give the furniture and other surfaces a good scrubbing. For getting cat/dog fur off carpets, use a squeegee and wipe the fur away. This is one of the best home cleaning hacks.

15. Cleaning tiny toys
Toys left unused accumulate a lot of dust and the idea of washing them all individually might seem time-consuming. If you want to wash them all together in one go, here's something you can try.
Grab a small laundry bag and dump all the small toys into it. Hold them under the sink and run the faucet. The tiny holes in the laundry bag will allow water to come in and drain taking all the dust away. This is one of the best home cleaning hacks.
A Word Of Advice
While you may not be able to do all of these at once, try going one section at a time – bathrooms, followed by the kitchen and so on. Remember – Safety first. Do not forget to use rubber gloves or overalls when necessary. Once you are done, put the chemicals away in a safe place where your kids cannot reach them. We also have a great guide on 10 ways to organize your home efficiently. You should read that too!
Home maintenance is no easy task. Keeping a home running does require some amount of effort. That said, there are some things that you just cannot prevent. Appliance breakdowns are a fine example. We strongly recommend that you purchase a home warranty to protect your budget and your appliances.
That's all for now, do try out these hacks and let us know what you think. Don't hesitate to ask us any questions, we'll be more than happy to help. Thanks for reading, cheers!