All You Need To Know About Your Garbage Disposals
PUBLISHED: July 1, 2013
•
5 MINS READ
Garbage disposal is one of the best inventions for the convenience of homemakers. They have reduced the amount of garbage to deal with making your life hassle free. But throwing in wrong things can lead to clogs, jams, blockages, odors and huge plumbing bills. With little care and maintenance your garbage disposal can be kept in best condition, extend its life and save on repairs. Here are some handy tips to help you deal better.
 What should not be put into your garbage disposal?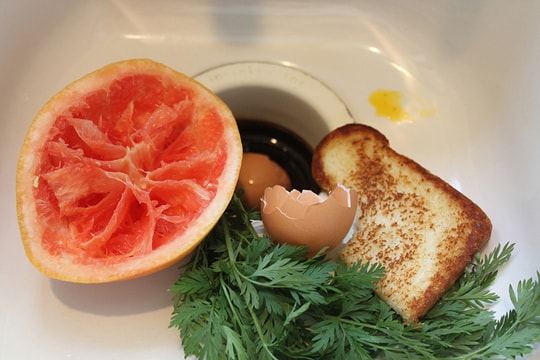 These disposals are meant for heavy duty but you need to be careful about what goes inside and what quantity? There are some items which can clog and damage your appliance due to their fibrous and starchy nature. Here is the list of things which you should watch out for
Chicken and fish bones are hard for your garbage disposal and it cannot break them into  small pieces to pass through the drain and can end up damaging the blades.
In the never-put-down-the-disposal category are banana peels, corn husks, papers and egg shells, these are very fibrous and while they won't necessarily stop the disposal, they will eventually clog the drain.
Another absolute no is uncooked rice or pasta while it passes the disposal, it can get stuck in the drain and swell, creating a really tough and expensive drain clean.
If the pan has leftover oil do not pour it into the disposal, the grease has the tendency to solidify and clog your entire drain.
Watch out for those bottle caps, baby spoons  and anything which is non- biodegradable they are a strict no for your garbage disposals.
Always remember to run plenty of water when you use your garbage disposal. Most blockages are caused from using less water.
What can go down the garbage disposal?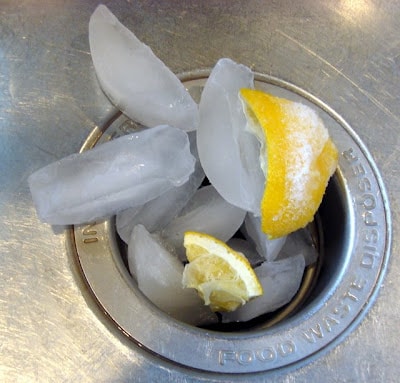 Vegetable and fruit peels cut into smaller pieces can be easily grinded by your disposal.
Leftover foods can also be put down.
Do dispose of liquid materials in the garbage disposal, if they are not hazardous or made of primarily fats or oils.
How to maintain a garbage disposal?
Maintenance  of your garbage disposal is crucial, negligence and non maintenance of the appliance makes it ineligible for home warranty coverage. Home warranty sellers may not state these factors clearly, and this will create dissatisfaction to you. Here are some easy tips for the maintenance of your appliance.
Not the hard way out
Do not put hard substances like plastic or bones into the disposal, they can get stuck and jam the rotating parts.
Bigger is not always better
Cut those vegetable and fruit peels into small pieces then add into the garbage disposal instead trying to push large chunks at once.
Cold water only
Turn on the cold water when the disposal is running. The waste still has a long way to go. Cold water prevents the motor, bearings and shredder assembly from overheating.
Citrus for the odor
Dispose some citrus fruits like orange and lemon to keep your disposal odor free. For stubborn odors pour baking soda into the drain and let it set for several hours before running the water into it.
Ice will do the trick
Grind up a tray of ice cubes once in awhile to keep blades sharp. If the blades of the disposal are worn out then consider replacing them with new ones.
 Tips to Garbage Disposal Repairing
A garbage disposal can run into many kinds of problems, some of which can be fixed easily while others may need professionals help. For safety sake never take risk if you find  the job not qualified for you to do, take a professionals help. Here are some common troubles you might encounter while using this appliance.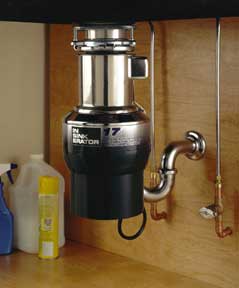 Overheating
If you turn on the switch and your garbage disposal doesn't even make noise, then it's probably overheated due to overfilling and the switch might be  automatically turned off. The first step is to look under the unit and locate the red reset button and turn your disposal on once again.
Jamming
You can hear the appliance humming but still you cannot see it working, then probably it is jammed. Firstly never put your hand down into the drain and  grinding chamber, no don't go by your instinct its extremely dangerous.
Secondly, turn off circuit breakers to the unit and then remove bottom housing to dislodge the blockage from beneath. If you find this task to be little tricky better seek professional's help.
Clogged Drain
Food materials occasionally gets accumulated in the drain after it has gone through the disposal and cause a clog. To repair a clogged drain, place a bucket underneath the drain. Next, use a pipe wrench to loosen the fittings on the P trap. Remove the P trap. Once it's been removed, try to locate the clog and clean it out. If the clog is not in the P trap, you may need equipments to free the clog.
Whenever you are dealing with your garbage disposal, it is wise to turn the power off at the fuse box because there is a greater risk that the switch will get bumped and the blades might end up giving you a surprise.
Home appliance warranty covers garbage disposals under major appliances, but damage due to lack of maintenance and replacement are not covered in the scheme. A bit of alertness and regular maintenance can save huge costs of plumbing and keep your appliance in good working condition, where you don't have to juggle with the trash bin.