DIY Tricks For Home Improvement
PUBLISHED: June 26, 2018
•
6 MINS READ

As a homeowner, you know quite well how difficult it is to ensure everything in your home runs like a well-oiled machine. That being said, it's human nature to get bored and expect something new. When it comes to your home, you can be the one to spark the change. Instead of spending exorbitant amounts of money to make a makeover for your home, you could try some of these pocket-friendly DIY Home Improvement tips in order to spruce up your home.
13 Do-It-Yourself Home Improvement Tips
Here's a seasoned list of the top DIY home improvement tips and tricks that can make a world of a difference to your home. Here are the top 13 tips on home improvement:
Upgrade Furniture
This first tip is a no brainer and a free one at that. To gain a fresher perspective, you can always switch up your current furniture to give out a different outlook. If you felt that your current arrangement felt cluttered or made you feel claustrophobic, you can always push out furniture in order to clear some space.
Light Up Your Home
Another great DIY home improvement  tip to change the ambiance of your home would be to replace the lighting in your home. You may think that it won't make much of a difference but it does. You could switch out your boring old bulb and place a new and bright LED lights instead. Doing so drastically changes the amount of brightness in your home. Furthermore, you could also opt to buy zero wattage bulbs. This would ensure your home looks modern and bright while also being Eco-friendly and saves you a lot of money on energy expenses. In today's time you would probably find a lot of light bulbs in various shades and colors, so take your pic on how you'd like to present your home. This is also a smarter decision than spending a lot of money on giving a part of your home a paint job. Instead of painting a wall one color, you can achieve a multitude of ambient colors all through switching a light bulb.
Fit Giant Windows For Better Ventilation
Did you know you can trick people into thinking you have giant windows? It's a simple household lifehack no less. All you have to do is to set up your drapes all the way from the ceiling instead at the top of your window. This gives all your visitors the illusion that you have giant beautiful windows.
Conceal Electrical Appliance Wires
Another improvement tip would be to arrange your electronics. We all love enjoying our beautiful surround sound systems and viewing movies and TV shows with the whole family on the giant LED Tvs. But, we all have to agree that one major turn off when trying to watch something is the numerous wires sprawling all over your tables and floor. A neat trick to curb this would be to invest in velcro for your wires. Add a few strips of Velcro to your wires and attach them to the wall to make them look appealing when you watch TV.
And if you like a very clean look to your home, you can even paint the wires to the color of your wall. By making it invisible, these appliance wires do not catch your eye while you're trying to focus on your television soaps.
Landscaping: Add Some Beauty Your Home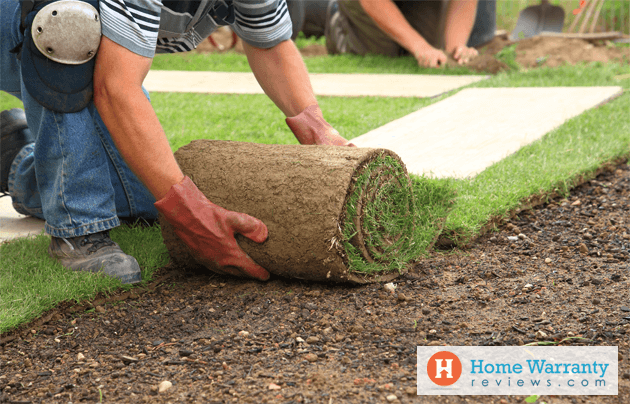 Now for the more expensive DIY home improvement tips. It's always a good idea to think about landscaping the front of your home. Adding beautiful plants and flowers not only makes your home look more appealing and comforting, it could be beneficial in your future as well. Landscaping can come in handy when it comes to selling your home. You can bump up the value of your home exponentially if you just landscape and spruce up the front of your home. While gathering the materials for digging and planting may cost you a little bit of your money ($100 maximum), you'd be looking at a brand new front lawn, which your neighbours would envy you!
Also, if you're a homeowner who prefers to stay in their current home for generations to come, you get to landscape your yard the best way possible. Plant a tree! It may start out as a small sapling now, but in ten or twenty years you'll have a nice green and natural shade to protect you in the hot summer days. Plus, a full grown tree just becomes an added bonus when it comes to value when it is up for a resale.
While on the topic of landscaping, everybody knows that a messy lawn is a visual turn off. We realise that maintenance of a lawn and the shrubs and hedges is difficult, especially when you live with such a busy schedule. So instead you can hire a lawn service company, for a hundred dollars ($100) you can get all hedges and shrubs trimmed and your lawn completely weeded out.
Spick and Span
Guests and visitors when coming home shouldn't feel like their stepping into a dirty home when they see your dated and dusty area rugs and carpets. Opt for having your carpets and rugs cleaned thoroughly in order for your rooms to retain a fresh look. When it comes to possible prospectors for your home, it's advisable you either clean or replace your area rugs and carpets with new ones. This is because you wouldn't want to buy a home where you have to put in the extra effort of buying new carpets and rugs and to throw away the old dusty and stained rugs. This is the one of the simplest DIY home improvement tips that makes a word of difference.
Add a Touch of Luxury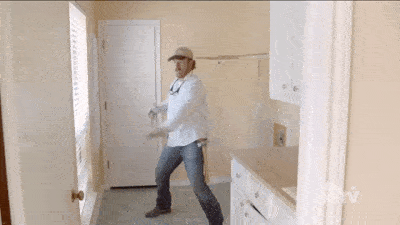 Speaking of interiors, there are a few rooms that with a decent facelift, will give you the feeling of an absolute modern homeowner. The first would be to switch up your bathrooms. Just by adding some modern tiling, and fixing up the pipelines and lighting, you can give your bathroom an absolutely modern feel. If you fancy you can even replace and update your normal old faucets and taps to modern luxurious ones. These renovations can all be possible for the relatively low price of $750. Plus a bathroom is one reflective and luxurious area that can definitely impress your guests and visitors.
You might have seen those luxurious faucets and taps that are advertised on television. Opting to purchase one of those would lead to your home looking grander and more royal or sleek and modern based on your preference.
Spruce Up Your Kitchen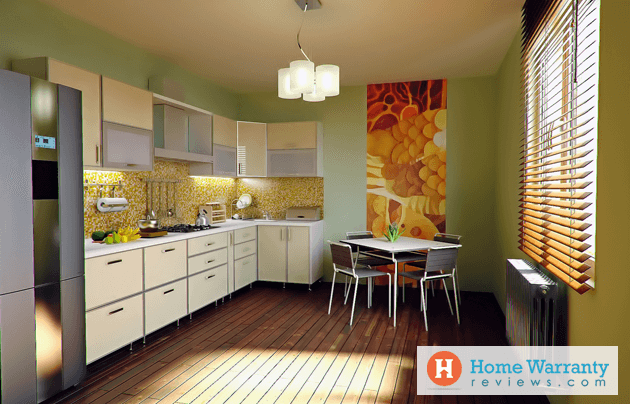 Another room that can lift up the appeal of your home is to invest in an upgrade to your kitchen. Often at times, kitchen's do get quite messy and some of the stains become a permanent blemish. Now there are many ways you could go about revamping your kitchen. You could set a day or two to thoroughly clean up your home. Or if you're bored with the colour scheme and ambiance of your home, you can ask a contractor to replace and put in new tiling of your design and choice. You could also consult an interior designer, who could help in selecting color schemes to give that pop to your kitchen.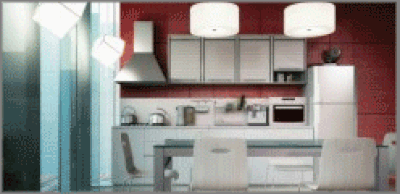 Your Kitchen can always do with more than just a visual upgrade. Identify all the old appliances in your kitchen that are rusty, old, damaged and not so efficient. It would do you as a homeowner good to get them replaced with brand new appliances. While the amount you'd spend would be dependant on your budget and price range, newer products have much more benefits than your old appliances.
The Role of Technology
As technology improves, newer and modern appliances become more and more efficient. Also on the plus side, every new iteration of a home appliance uses a lot less electricity than its predecessor. Appliances made after the early 2000's use 60% less electricity than the appliances made before the 2000s. So investing in a new model of your current appliance will not only make your house seem modern but will also be economical by saving a lot of money annually in energy costs.
Homeowners often are oblivious or skeptical about this next home improvement possibility. It is rightly so, because trying to find value in your giant attic or basement is either considered high risk/high reward or shunned about. Most home owners see the value of home improvement mainly for the purpose of resale value. But think about it. Transforming your attic or basement for an extra room or even for resale purposes is a win-win situation.
Imagine setting up your attic or basement as the family home theater you always wanted.  Imagine building an exquisite man cave, or the perfect serene area to work on art and be creative. All that would be possible through just cleaning and renovation of your attic and basement.  The only downside would be that people looking for a new home, might not want to count the basement and attic as separate rooms seeing as they are present in every home by default.
However, furnishing your attic and basement may impress the potential buyer and you could make a bigger profit by doing so. Polishing up the wooden structures, cleaning the windows as well as adding in a few lights will work wonders to spruce up your attic and basement. If you have an extra couch, you could place it in your basement as your lounge area.
Home Improvement and HomeWarrantyReviews.com
Now all these ideas and innovations do come at a certain price. But do you know the best thing to improve your home would be to simply maintain it. Home maintenance and the goal of having everything in your home run like a well oiled machine. Home maintenance involves keeping a close eye on all the utilities and appliances in your home and repairing or replacing them whenever they break down.
To see how much you would be spending on home maintenance on all your current appliances, you can try out this home maintenance calculator. This calculator allows you to gauge and see how much you would be spending in maintenance of all your appliances for a given year. What's more you can gauge how much you'd be spending on maintenance of your appliances for the next 25 years!
Now, if you don't want to go it alone when it comes to home maintenance. Why not have someone else handle it for you? You could have an improved and hassle free home for a full year just by paying up front a relatively small amount of money. What is this payment for? Well perhaps for a home warranty of course.
You as a consumer always strive to get the best, so obviously your first instinct would be to research what's the best or value for money home warranty service. Compare home warranty companies with our ratings timeline, reviews and awards in one place, HomeWarrantyReviews.com
Based out of the world famous Bayesian Algorithm, HomeWarrantyReviews.com calculates reviews (positive or negative) from actual consumers and rates home warranty companies from a rating of 1 to 5 (1 being the lowest). This ensures that what you see is what you get, based on the performance of the home warranty company in the last few years. Furthermore, if you'd like, you could even comb through the reviews of each company to see the issues past customers faced and then make your decision and get a quote. Below is the ratings timeline of one of our rising starlets in home warranties APHW. You can clearly see at how the consumers have rated the company over the past five years with a rating from 1 to 5. This is a clear example of a company that has been moving from strength to strength in the eyes of the public. How about dropping in and acquiring a quote?
HomeWarrantyReviews.com, intends to provide you accurate information on the best home warranty options possible. If you're unhappy with how your current home warranty has been of service to you, you could always be a part of our Company Resolution Program. This program gives the defaulting home warranty company a chance to resolve issues faced by its consumer within 30 days. Failing to do so will allow the negative review written by the consumer to be published into the public space.