Home Fire Prevention and Safety Tips
PUBLISHED: December 2, 2018
•
6 MINS READ
Most homes are not exactly fireproof and that's why it's important that those living in homes should be educated on home fire prevention and safety tips. The difference is that those homes that have a basic idea of fire prevention would be able to better fight fires and be better equipped.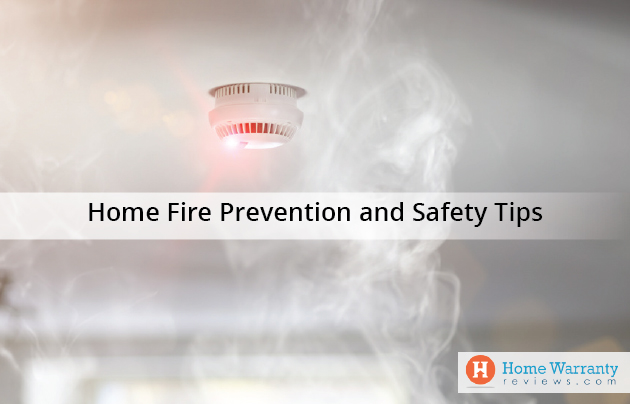 In 2015 alone there were more than 2,650 people that have died in fires at home with nearly 365,500 homes damaged. Among the top reasons for the fires at home are heating, cooking, electrical malfunction, clothes dryers, and tobacco smoking.
This makes it all-the-more important for you and your family to learn about how to safeguard yourselves during a fire at home. We will list out the types of house fires and how you can deal with them.
Avoid Cooking Fires
The majority of fires are caused by cooking and this is mainly associated with unattended cooking. Another fact is that fires peak during Thanksgiving. This is why you need to follow these pointers if you are in the kitchen:
Stay alert and ensure that you are not using a stove if you are sleepy or after consuming alcohol.

Make sure that you keep away things that can catch fire like mitts, wooden utensils, food




packaging and towels.

Stay in the kitchen when you are cooking food on the stovetop or in the broiler. You should use a timer to remind you to keep checking on it from time to time.

Always keep an eye on what you fry. Keep the heat on slow to the temperature that you need for frying. If you see some smoke then this is a warning that the oil is too hot. This is when you can turn off the burner and take the pan off the stove.

Remember to cook with a lid besides the pan. If it happens to catch fire then you slide the lid over the pan, turn off the burner and leave the pan to cool.

Most home cooking fire injuries happen when people try to fight the fire themselves. Make sure you know how to use a portable fire extinguisher when you are trying to fight a fire.

Call the fire department if you are unable to put out the fire.

In case someone is hard of hearing then you should install an alarm that combines vibration, sound and flashing lights.

Store gasoline in a garage or shed in a container approved for gasoline storage.

Keep the lids of flammable products closed and put them away after use.

Use ground fault circuit interrupters (GFCI) in all electrical receptacles (outlets) in kitchens, bathrooms and other wet areas.
Heating Systems Cause Fires
Almost half of all heating fires occur in the months of December, January and February. You need to ensure that you maintain your heating system and furnace is imperative in reducing house fires. Some of the regular maintenance plans should include:

Annual inspections and tune ups to keep furnaces and heating systems safe and operating at their best.

Make sure that there are no obstructions and flammable items around the furnace.

You should regularly change the air filter for energy efficiency to keep dust from being circulated in the house.
Space Heaters can be Dangerous
It was found that between 2009-2013, 84% of home heating fire deaths and 40% of all home fires were caused due to improper use of space heaters. These are the necessary precautions that you should take to ensure that your space heaters are safe to use:
You need to keep away anything that can catch fire by keeping it at least three feet from the heating equipment. These include the fireplace, furnace, wood stove and a portable space heater.

Ensure that you have a three-foot kid free zone which is around the space heaters and fires.

Make sure that you never use your oven to heat you home.

Get a qualified professional to install your stationary space heating equipment.

Clean and inspect the heating equipment by a qualified professional.

Switch off the portable heater when leaving the room or going to bed.

Moreover, use the right kind of fuel for space heaters.
Electrical Fires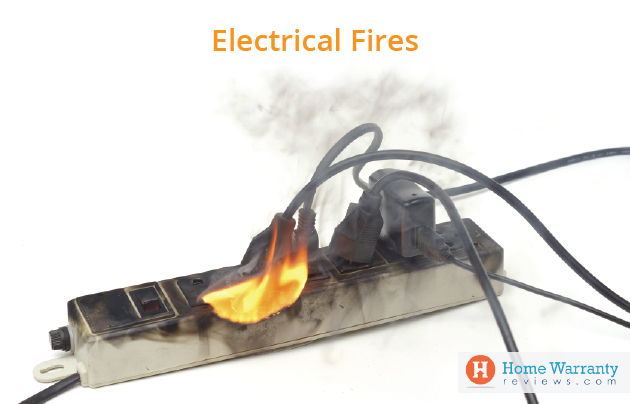 For most homes, there are two main reasons why there are electrical fires.
Reason 1: No routine wire inspections
Lower quality electrical panels become faulty over time if they are left unchecked. Lower grade breakers could become faulty if they have gone for years without being moved. To prevent problems, you should have a professional inspect the electrical panels routinely. You should check for corrosion or burn, tightening of all wires to the breakers and testing the breakers. Also, you need the electricians to check the make of the panels, whether they have issues, if they can help identify these panels, and provide safe and affordable upgrades.
Reason 2: Electrical not done by professionals
Simple projects which include changing a light fixture can be done by a knowledgeable handyman. You should know that only a professional would know how to add things like a fan properly. Similarly, doing DIY projects can be risky if one doesn't possess sufficient knowledge or experience with electrical work.
Fires Caused by Dryers
Lint can build up in the dryer vent and over time back up into the dryer which could create a fire hazard. Here are steps that you can follow to ensure that there's lesser wear and tear, shorter drying times and get lower electric bills in the process.
Ensure that you have the right dryer ventilation system installed for the dryer. If you are moving into another place, you need to make sure with the help of a professional that it has been installed properly.

Clean the dryer duct and dryer cabinet with the help of professional help once or twice a year based on the frequency of use and the type of dryer duct.

Keep the lint filter clean before each use and clean the edges of the lid that holds the filter with a damp cloth.

Take out the lint trap and clean the inside of the machine for the lint which made it through the filter.

Use the dryer a few times and then wipe the inside using a damp cloth to pick up the stray lint.

Have the dryer vent cleaning technician clean the dryer vent tubing that leads to the outside of the house. At times, the ductwork can become separate inside the wall. This could be based on the amount of wear and tear or if it has not been installed properly. This would increase the risk of the lint build up in the walls and this can increase the risk of fires. However, you can remove this by using a differential pressure gauge where the technicians can conduct an air flow test to determine if the dryer experiences blockages due to the lint buildup in the walls.
Smoking Inside the House Causes Fires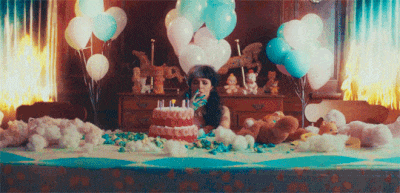 You should know that smoking leads to fire-related deaths. This is why you should ensure that if you are smoker, you should smoke outside. Here are guidelines for smokers:
Never smoke in bedrooms as nearly forty percent of all smoking related fires start in the bedroom. There are several beds and blankets that are made of combustible materials which are very dangerous. This is why you should not fall asleep with a lit cigarette. This only increases the risk if you consume medications, drugs and alcohol. Moreover, you should always put out your cigarette in a fireproof ashtray.

In order to detect accidental fires, homes with non-compliant smokers should have smoke alarms in the rooms where smoking happens.

Ensure that cookers, grills and fryers are at least 3 feet away from your house and bushes.

Service chimneys, fireplaces and central furnaces.

Make sure that your cigarettes are out before you throw out the butts. You can douse it with sand or water to ensure that the embers are out.

Never smoke in a home where oxygen is being used.

Keep children out of reach and sight of matches and lighters.
Never Leave Burning Candles Unattended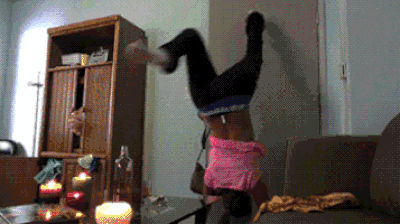 It is estimated that there are 15,600 fires in residential structures, 150 deaths, 1,270 injuries caused by candles each year. In most cases, candles are used as a light source because power has been shut off or it is temporarily out of service. You need to keep a flashlight and batteries in hand for emergencies to prevent the use of candles for emergency lighting. Additionally, if you still use candles then you should:

Never leave fire unattended:

Candles can be small and produce flames that are even smaller but an upturned candle can cause an inferno.

Use a smart surface:

Place candles on non-flammable surfaces and keep them away from curtains, paper and other items that can be easily ignited.

Use a screen in front of the hearth:

Ensure that it's large and heavy for the entire opening to stop any stray logs from rolling out of the fireplace.

Perform regular check-ups:

Chimneys and wood stoves should be cleaned and inspected monthly for obstructions or damage.

Never burn paper, trash, or green wood:

You should know that these items are highly flammable, also scraps of burning paper or trash may actually drift up through the chimney or pipe and land on or light up your roof.

Extinguish the fire once you want to move away from it and cool the ashes. Ensure that the ashes are then harmlessly sealed away in a metal container outside the home.
Creating a Home Evacuation Plan
Another important element that you need to plan and practice is to ensure that your entire family is safe. Here are steps that you should take:

Assign one adult to keep track of the cat or dog, so that everyone isn't looking for a beloved pet during an emergency.

Create an evacuation map so that you can easily explain to your little ones what their route will be to get outside. This can be kept on the fridge all year-round so that everyone is familiar with the route.

Identify two ways out of each room in your home and make sure the exits are always free of furniture or clutter.

Similarly, make one family meeting spot outside the home and help everyone remember where it is.
How to Protect Your Home Appliances?
You should know by now that a home insurance and a home warranty are not the same. The home insurance will ensure that your home stays safe from natural calamities. However, a home warranty would not help you when there is a fire but a home insurance would be able to cover the cost of damages due to an accidental fire in your home.
But, a home warranty can help when you have appliances and systems that breakdown due to constant wear and tear. You can choose which are the appliances and systems that you would like to be protected. What you can do is review the list of appliances which are covered. After which, you can determine which appliances are most likely to breakdown and then you can go ahead with a home warranty.
What is a Home Warranty?
A home warranty is a great solution to mitigate risks. This is why before you go out and buy one, you should read the terms and conditions of the contract. Then you should consider whether the warranty is likely to pay off. Home sellers who want to provide a warranty to buyers, and homeowners or buyers who feel more relaxed having a home warranty should also do extensive research to get a reputable home warranty company.
If you need a mortgage for your first home or you are moving into your dream home then you should take advantage of the one-of-a-kind interactive mortgage calculator. You should be able understand if you have got a mortgage that is worth your while in terms of interest and the overall payments. Also, you will be able to check your payment schedules and see if you are able to make your payments in time. Moreover, all the number crunching would be done and you can take a print out and know about your payments and how to go about it.