Homemade Cleaning Products for the DIY Homeowner
PUBLISHED: April 5, 2018
•
6 MINS READ
Most homeowners these days are extremely aware of the chemicals present in cleaning agents that are used every day. Some of these products trigger allergic reactions, asthma, and other health conditions. Due to these reasons, quite a large number of homeowners have decided to make a conscious effort to switch to homemade cleaning products as they have milder ingredients. Here are some DIY homemade cleaning products that will come in handy while cleaning your home.
8 Homemade Cleaning Solutions That Are a Must Have
All of the ingredients to make these homemade cleaning solutions can be found in your kitchen. In case you don't have them, you could pick them up from your local departmental store. Take a look at the recipes and have them ready for the next time you have to clean your house.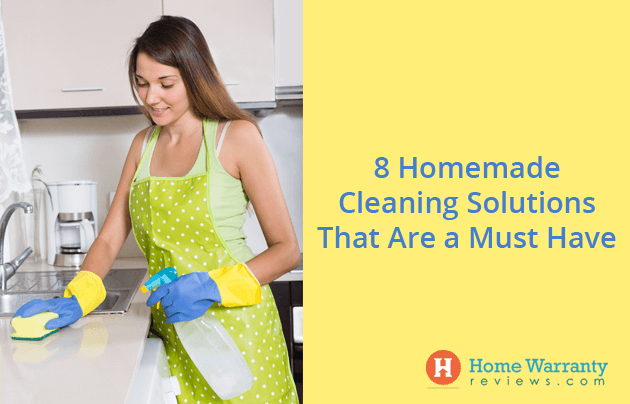 Homemade All-purpose Cleaner
When you're cleaning up your home, the one thing that you need is an all-purpose cleaner. If you have numerous products then you'll have to fish for one from amongst all your cleaning agents for the particular task at hand. This is why you need an all-purpose spray. This is one of the homemade cleaning products.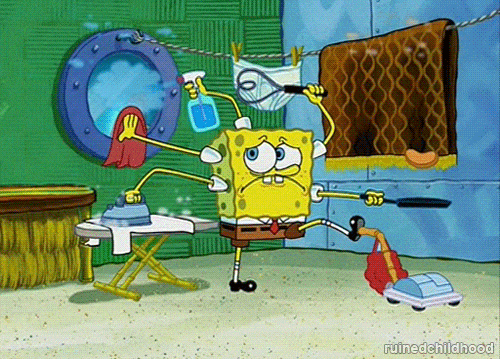 Items Needed
½ cup vinegar

¼ cup of baking soda

½ gallon of water



Mix ½ cup of vinegar in a ½ gallon of water and then add ¼ cup of baking soda to the solution. Gently mix the ingredients and pour it into a spray bottle. Spray it on the kitchen counter, appliances, the insides of the refrigerator, stainless steel sink, and wipe it with a cloth.
You can add some white vinegar to this cleaning solution and use it to clean mineral deposit stains on shower stall panels, bathroom chrome fixtures, bathroom mirrors, shower stall panels, windows, etc.

Disinfectant Wipes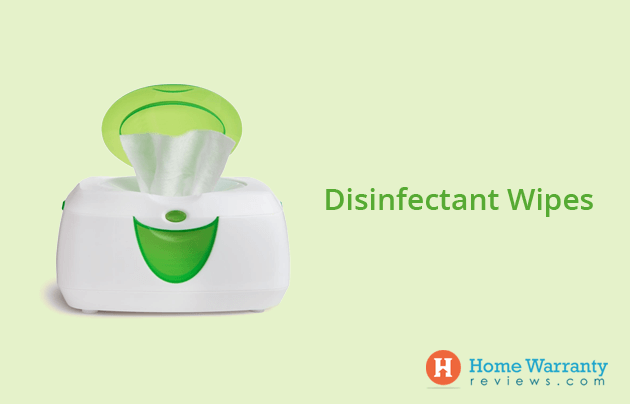 This DIY natural cleaning hack is something that can come in very handy if you're finicky about spills or have little children around. They are simple to make and very easy to use. This is one of the homemade cleaning products.

Items Needed
1 cup water

¼ cup vinegar

8 drops of lemon essential oil

8 drops of tea tree oil

An empty "wipe" container (face wipes or baby wipes)

15 squares of cloth (you can repurpose old t-shirts, old dish towels or any other material that does the job)

1 cup of water



Fold the cloth into squares and place them inside the empty wipe container. Pour all the ingredients into a mixing bowl and stir well. Pour the solution over the cloth napkins in the container. The cloth will soak up the solution and the wipes will be easy to pull out and use whenever a spill arises. Wash the wipes and repeat the procedure when you run out of wipes.
Heavy-duty Scrub
Rust stains on enamel or porcelain sinks and tubs won't come off the all-purpose cleaner. You'll need a stronger cleaning agent to help you scrub off those stains. This is one of the homemade cleaning products.

Items Needed
Squeeze lime on the stained area and put a little borax on it. Let it sit for a while. Scrub the mark with a hard bristled brush and the stain should come off. This solution is not meant for marble or granite surfaces.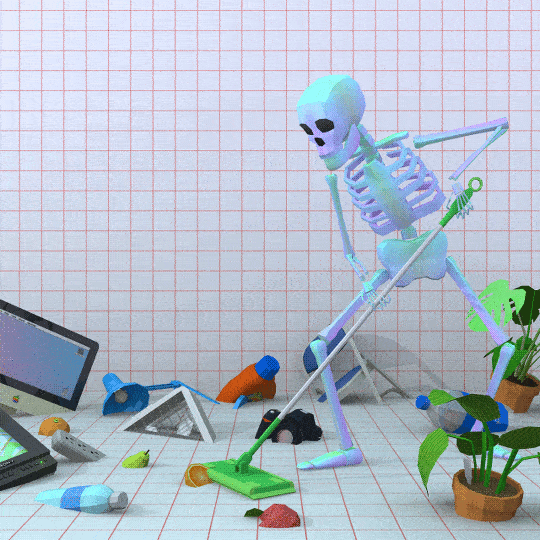 Mirror and Glass Cleaner
Whether it is the windows, mirrors or the glass over the coffee table, they all collect dust and need to be cleaned. Here's how you can make a solution with cornstarch to keep your glass crystal clear:
Items Needed
¼ cup white vinegar

¼ cup rubbing alcohol

1 tablespoon cornstarch

2 cups water

8-10 drops of an essential oil of your choice (citrus essential oil usually gives the place a fresh smell)



Mix all the ingredients in a spray bottle and shake it well. Spray the cleaning solution on the surface and wipe it clean. Make sure the cornstarch is mixed well as this is the ingredient that reduces streaking. For best results, shake the bottle properly before every spray.
Tip: Don't choose a hot sunny day to clean windows with this solution, it may dry up quickly and leave streaks.
Marble Cleaner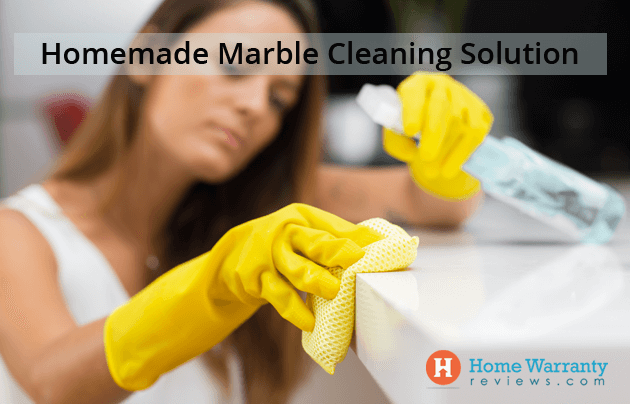 This homemade marble cleaner works well not just on marble but also on other natural stone countertops.
Items Needed
1 or 2 drops of mild dishwashing liquid

2 cups of warm water



Mix dishwashing liquid with warm water the next time you're cleaning your natural stone countertop. Dip a sponge in the homemade cleaning solution and wipe the countertops with it. Rinse it after wiping to remove any soap residue and use a soft cloth to buff it, don't let the marble air-dry.
Note: Never use vinegar, lemon or any other acidic cleaner on marble or granite surfaces, it eats into the stone.
Ceramic Tile Cleaner
If you're cleaning the home, you definitely need a tile cleaner. You have tiles in the bathroom, kitchen, the fireplace and occasionally in a few other places around the home. The tile cleaning agent is sure to come in handy:
For light cleaning and mild stains, dip a damp sponge in a bowl of regular baking soda and wipe tiles. Rinse with warm water afterward

For tough stains that are a little old and seem to have set in, dip a damp sponge in white vinegar and use it to wipe down the surface. Immediately scrub the surface with baking soda and a sponge or a brush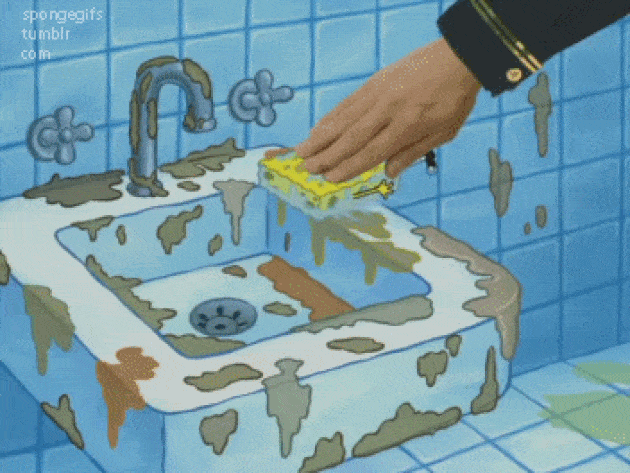 Scented All-purpose Cleaner
Wanna get some cleaning done and leave the space smelling fresh at the same time? Use an all-purpose cleaning agent that's scented.
Items Needed
¼ cup white vinegar

¼ cup water

Lemon rind

Rosemary sprigs



Put all the ingredients in a spray bottle and shake it well. Let it infuse for a 7-10 days before you use it. You can use the solution to remove spots on your carpet, freshen the laundry and more. The citric properties from the lemon use help in removing stains.
Homemade Kitchen Grease Cleaner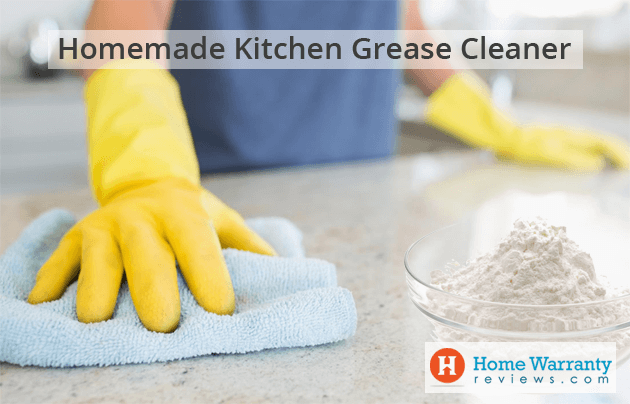 Whether you are frying chicken, sauteeing veggies or frying bacon, grease sputters and falls on the stovetop, cabinets, and backsplash. If it isn't cleaned immediately, the grease sticks on and becomes difficult to clean later on. Here's how to make your homemade kitchen grease cleaner:
Sprinkle some baking soda on a damp sponge and wipe down the surface that is greased. The baking soda eats into the oil and detaches it from the surface

Follow this up by wiping the surface with a damp cloth to wipe off any powder residue
Why Get a Home Warranty?
While you're busy looking out for your family's and your health, why not look out for your budget as well? Getting a home warranty policy for your home can protect your budget. A home warranty policy covers the cost of repairing and replacing a list of home systems and appliances that occur due to everyday wear and tear. Say one of the covered appliances or systems break down, the home warranty company will cover the cost of replacement for the part that broke down. If the appliance or system is beyond repair, the company will cover the cost of replacing the broken down system or appliance. However, you must know the pros and cons of a home warranty policy before you go ahead and invest in one for your home.
A typical home warranty policy costs around $350 to $500+ a year. The cost of a policy differs from state to state and is based on different factors like the age of the home, the age of the systems and appliances in the home, etc. You can use the Home Maintenance Calculator to get an estimate of how much a home warranty policy would cost your home. Apart from the cost of the policy, you are required to pay a service call fee or a deductible each time you request for service. This deductible usually varies from $50 to $125. The higher the cost of the home warranty policy, the lower the cost of the deductible and vice versa. A home warranty policy especially comes in handy when you're paying off your mortgage as it can reduce the burden of replacing expensive home systems and appliances in case of a breakdown. You can get a free home warranty quote from our website by entering your ZIP code and the email ID on which you'd like to receive the quote. However, you wouldn't require a home warranty policy if the systems and appliances in your home are still covered by their manufacturer's warranty.
Apart from knowing the in's and out's of home warranty policies, it is highly important for you to conduct elaborate research before you finalize on the right home warranty company for your home. You can take a look at the top 10 home warranty companies page and awards page to know which companies offered outstanding services to their customers in the previous year. Read reviews about the companies, talk to friends, neighbors who have home warranty policies. Find out about their experiences and which companies provide quality service in your area. You can also visit your city and state page to know which are the best-rated companies around you. If you have any questions about home warranty, do ask us in the comments. We are more than happy to help you out!