25 Amazing Ideas for Your Guest Room
PUBLISHED: May 2, 2018
•
6 MINS READ
If you have a guest room and need some ideas to spice things up then you've come to the right place. Look out for options and determine the costs before you go ahead. But, once you've set your mind on something there's no turning back. This is simply because if you need to make changes or have to start off from scratch then this can prove expensive. The best thing you could do is get a home warranty to help you out and know what's covered.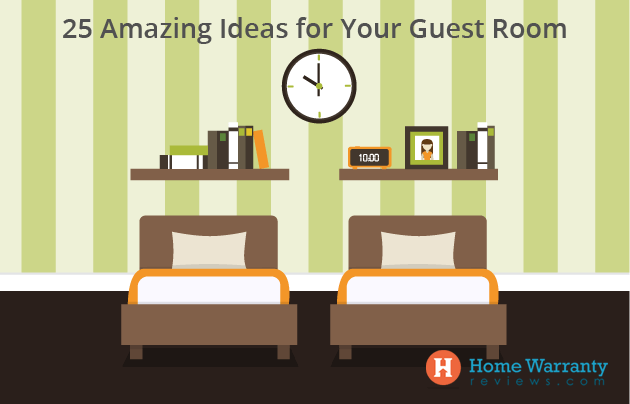 A guest room should be a place that best describes you and your family. You need to plan what are some of the appliances and systems that need to be in place so that your guest feels at home. A small refrigerator, an iron with an ironing board, air-conditioning and a geyser is a few but necessary appliances that should not go unnoticed in your guest room. But don't stop there, you need to customize your guest room and add that extra bit of comfort that is both eye-catching and makes your home stand out from the rest. We're sure that when you are done with this makeover that it will tempt you to want to switch rooms!
Key Elements Before You Start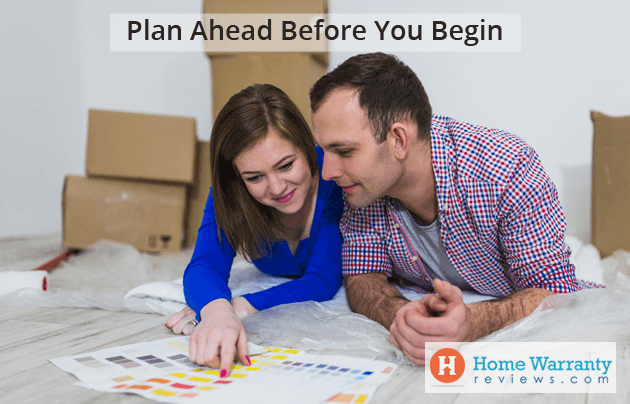 Here are some key pointers that you should keep in mind before you get started on your project:
1. Storage
Well, a lot of homes use an extra bedroom to fill it up with boxes and other stuff. When the guests arrive it will be hard to declutter the room and ensure that this space remains stylish. But, on the off chance that you have unexpected visitors, then you would have to work hard to get the room in order.
2. Use Natural Colors
Though you might want to use the guest room as a place to experiment with designs, you might run the risk of creating something that's not to everyone's liking. Since there are several ways to do this, the best way to create a space that feels luxurious and welcoming is with neutral colors.
3. Choose Soothing Lighting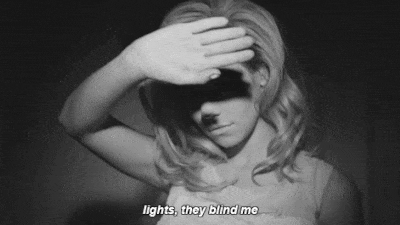 Add overhead lights and lamps that cast a soft glow so that your guests can control the room's lighting. There's nothing that feels cheaper than blinding lights that you cannot change or dim.
4. Match Bedding
There is nothing more diminishing then when your guest room has double beds that don't match. In case you have more than one sleeping area then you should use the same bedding for both to avoid the room feel like an afterthought.

5. Choose a Design Style
Since you might not spend a ton of time in the guest room, this should not be the place to pile on leftover furniture. You should instead appreciate the room and give it a great feel with a well thought out plan.
6. Add Character
Use eye-catching headboards or build a gallery wall that builds an element which builds on a strong statement. This will ensure that your guest room is not some makeshift room for a friend but a place that would give them lasting memories.
7. Pay Attention to Detail
Throw in some luxurious pillows and throw in a mix to make this guest room seem more glamorous. Add a few personalized touches and let your guests enjoy some magazines or snacks that would help them settle in quickly and make themselves at home.
Guest Room Ideas Worth Every Penny
1. Shiplap-Inspired Walls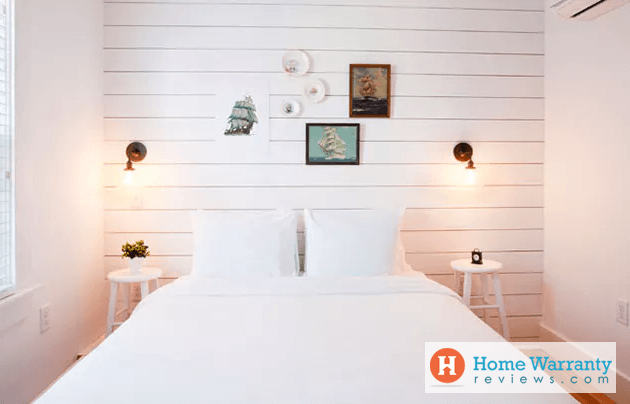 Shiplap is a wooden board which is used for constructing sheds, rustic buildings, and barns. Traditional shiplap was used as groove cut into top and bottom that allows all the pieces which fit together. Shiplap has a distinctive appearance with horizontal reveals between pieces. Use shiplap to add simple rows of plywood strips to bedroom walls for a particular look.
2. Antique-Styled Guest Bedroom
Wouldn't it be great to go back in time? The charm and the beauty of intriguing past and the intricate detail is to die for. This stylish essence of the past lives on with its rich wooden finishes and embellished patterns. If you are into nautical aesthetics, then try maps, charts and other navigation art for the guest bedroom. Each piece seems to integrate into a dignified touch with its structure and design.
3. Transform a Tiny Space
Even if you have a small space of just 10 feet wide, it could lack footage but not the view. The nightstand could accommodate a bud vase and you can add your essentials to a cordless phone or a coffee cup. An easily movable desk lamp would be great as it would work as a night light and the perfect reading light when moved into position.
4. Attic Bedroom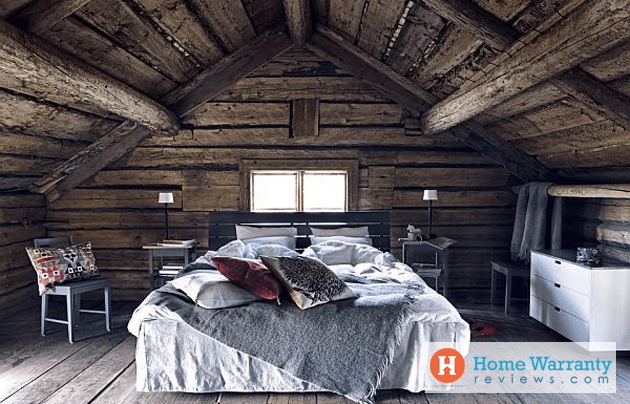 Quite frankly, attic bedrooms have a bad reputation for being dark and cramped up. This could make it the last place where you would want to move your guests into. A well decorated and neat attic can be quite cozy and comfortable. These are perfect getaways for long-term guests and act as an additional bedroom for growing families. You can style it as a modern bedroom or as a 1700s New York farmhouse with a spool bed and framed needlepoint.
5. Milk Paint
For most homes, green is the last color that you would paint your home or a bedroom for that matter. But, it's an unexpected color that was found by a New Hampshire farm home when they removed their wallpaper and discovered a verdant shade of milk paint. All you need to do is keep the focus when it comes to adding an antique touch to it. Simply add a pair of antique twin beds with a couple of vintage woolen rugs.
6. Overhead Decor
When it comes to overhead decor, you need to carefully plan what needs to be done for lighting across your home. You can add a starburst chandelier, an extra-wide nightstand and a few lamps that add some character to the room. Also, you need to keep in mind that it needs to be functional and not just look good. This means that you read up about them and ensure that certain lights can dim, the lamp can be adjusted and that switches are easily accessible across the room.
7. Contrasting Elements
Add a few features and contrasting elements that boast of a 1850s home with unique lights and black lampshades. You can also make a massive contrast when the whole room is in dark colors but a few objects in the room are bright colored.
8. A Neutral Palette
When you are remodeling your suburban cookie-cutter home, there are several guests that you would like to call home. You should ensure that your guest room should have two queen-size beds with light linen headboards. Also, ensure that you should you use neutral colors which match with the crisp bedding. You should plan on using sisal rugs, small brass mirrors, and several antique horns.
9. Canopy Beds
Add a touch of homeliness and a little cozy feel when it comes to installing canopy beds in your guest room. Just read up on Heather Chadduck Hillegas' book to use specific patterns to make space friendly canopies.
10. Cozy Guest Retreat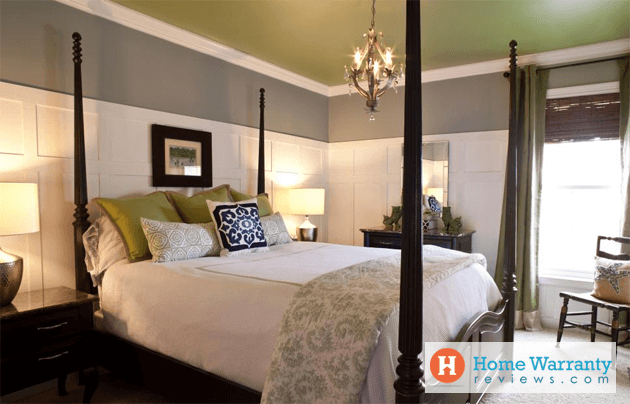 There are several dimensions of the guest room that you can be covered with vertical gardens or rich paint patterns. Also, you can choose to have a four-poster spindle bed with a striped wool blanket. There are several comfy room additions that you can try to add a layer of softness and privacy with botanical curtains and similar fixtures.
11. Novel Accents
There are several bedroom ideas that you can take a leaf from the Ronnie Dunn's Tennessee barn home and choose to have rope bed anchors. Choose accented blue and white swiss cross blanket and seagrass rug. There are some full-on country and theme-based ideas that you can look forward to. There are several themes based on ivory curtains that would complete the look with the outdoor scenery and the right amount of feminine touch.
12. Charming Guest Quarters
Choose to have a wooden panel finish like how singer-songwriter Holly Williams designed her 1908 Nashville cottage and gave it some good old country charm. Let your home echo some of your personal touches that you feel would ensure that your guests would like to keep coming over.
13. Non-Traditional Headboard
If you do not have an inch to spare then you could push the guest room twin beds together and hang a chalkboard in place of a headboard. This chalkboard is amazing as you can add several forms of deco and adds as a memo board.
14. Colorful Patterns
There are several bungalows that look extra cozy, luxurious and welcoming with just a few additions. Simply add colorful patterns on walls and vibrant shades. A set of garden plants will add a touch of green and in time who knows, you might have a green thumb!
15. Bold Pillows
Since European designs have been taking center stage, you can pair simply striped bedding with Amish-made beds. There are several homerooms that go unnoticed without this simple but added feature. Add a ton of pillows and allow it to set the tone of your guest room. Don't overdo it with too many but you should have just the right amount to add a touch of class and finesse.
16.
Grown-Up Bunk Room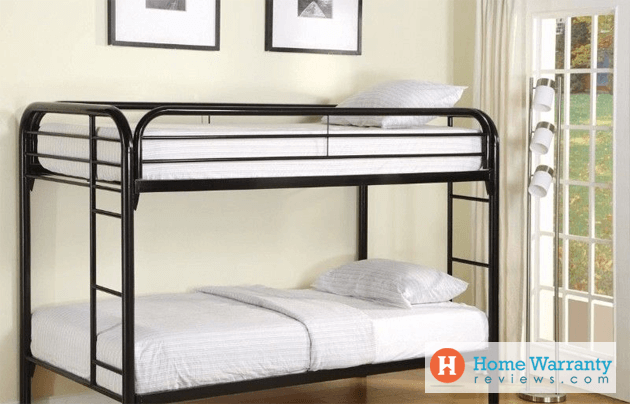 If you have a number of guests that are keen to visit your home then you need to ensure that your home is ready for a crowd. This means that you need to fit sophisticated bunk rooms with iron twin frames, wired baskets, and stands for luggage. You can ensure that guests get the most amount of space to themselves with disturbing other roommates.
17. Playing With Patterns
Make cozy vibes with striped fabric patterns and developed geometric patterns. Simply use herringbone rugs or crewelwork sheets to get ideas and add some textural concepts that would make your place more interesting. All you have to do is try Country Living's 2014 House of the Year's guest bedroom ideas to help you with matching patterns and colors.
18. Reclaimed Iron Headboards
How about choosing to make headboards with salvaged iron gates. Simply attach the platforms that you can get from a local supplier. A suitable design will help you determine if it is not too heavy to attach to your headboards. This has grown in popularity in South Carolina and Benjamin Moore's Buckhorn designs.
19. Accessorise
Your guest bedroom could have a foreign look with a simple touch of a Japanese Screen or a Goddess Statue, an inexpensive chandelier or throwing in a wooden bench with hits of blue. This could simply throw the mundane look out of gear and let your guest room add a sense of sophisticated touch to it. Think about a coat of paint that you can add to the offbeat fixture.
20. Painted Iron Frame
Get a painted guest room bed frame for a steal at an auction and then try adding bird engravings or unique designs that you can get from the local flea market.
21. Historic Charm
If you feel that you can get away with a simple Ikea bed then you add a weather-beaten trunk to add to its charm. You're not done yet. Add minimalist touches that you can get inspired when looking at photographs of Georgian homes. Other ideas can be seen from old photos and where houses were converted to lodges and decorated.
A novel idea would be to paint stripes with unexpected patterns overhead. Choose to create these designs when you choose two cans of the same color. Therefore, don't forget to dilute the colors by 50 percent to ensure that it does not come out too bright and tangy-like.
22. Family-Friendly Space
Come to think of it, in time you would have a lot of families visiting more than anyone else. This means that your guest room could be transformed for your grandchildren and you can add a host of indoor games to let them feel at home. Who wouldn't want to visit if you have your own ping-pong and pool table? If you want to add a pull-out sofa, this will help give you some added room and double as a bed at night.
23. Smart Use of Space
You need to take a call on what you would add to your guest room and not make it an office that would be hard not to work out of when guests arrive. Also, ensure that you make it more homely instead of choosing basic blinds and chalkboard paint which give it a less personal look.
24. Hues of Blue
There are several guest rooms in California which provide their friends with a Wisteria nightstand that provides guests with a handy place to add bedside items. Choose hand-forged bed frame and a trio of aviary prints to go with the designs. However, these look great in blue and the combination is appealing all year through.
25. Artful Approach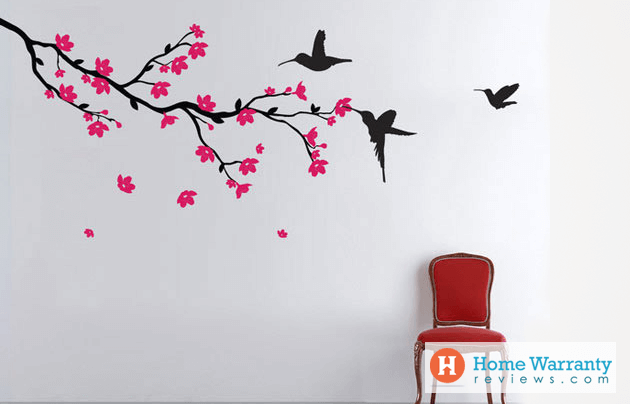 Make a dull room come to life with a massively scaled flower painting that will set the tone and reinvigorate even the most predictable art subjects. Say you add seashells boxes that sit atop antique chests or quilts adorned with birch frames.
Importance of a Home Warranty
Though you may consider renovating your home, room by room, you should not forget the basics of home maintenance. This means that you should look at home systems and appliances from time to time. Get your free quote by submitting your email and zip code and you should read reviews and do research. All you have to do is zero down on a company and a suitable home warranty that will take care of all your problem at the right time. Moreover, you never know when it comes in handy and ensures that your home is running like clockwork.