Top Ten Mobile Apps For Homeowners
PUBLISHED: October 15, 2014
•
6 MINS READ
The world has become a smaller place, thanks to our advancing technology. Information about anything under the sun (sometimes even about things beyond the sun) is available to us in a few clicks. In this day and age when everything is available to professionals on the touch of a fingertip, why should a homeowner struggle to keep up with the responsibilities of owning a house? The best home maintenance app market was quick to catch up on the home front and release applications that ensure an easy to maintain and more organized home. Let's take a look at the top mobile apps for homeowners designed with a homeowner in mind.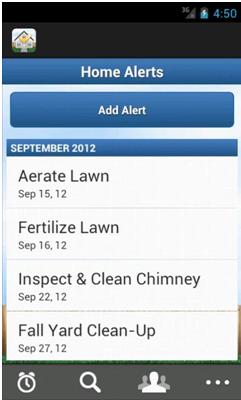 Runs on: Android, iOS
Rating: 4.0
Pricing: Free
This homeowners app is basically your assistant in home maintenance.
It allows you to set a plan for home maintenance and sends you timely alerts to ensure that you stick to the plan! Chores like fertilizing the lawn, changing batteries etc will be prompted via alerts. The app also has a directory of local businesses too!
Pros:
Allows customization of home maintenance schedules
Alerts to remind user about tasks
Explains DIY tasks
Provides preventive methods to save money
Cons:
Flexibility is limited
Minor bugs on some devices
2. Billminder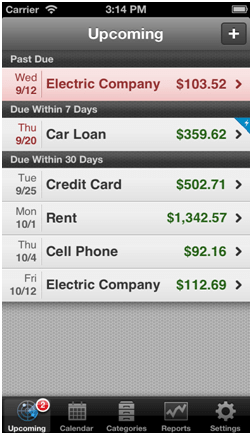 Runs on: Android, iOS
Rating: 2.4
Price: $1.99
Falling behind on your insurance, electricity, gas or other utility bills can sometimes be troublesome. It will cause a financial penalty too. Hence this is something that no homeowner wants to forget about. Billminder, the home maintenance app, makes sure that it does not happen. Billminder sorts your bills as per  their due dates and alerts you about it. You can even set up for an autopay option. Use this app to make sure that you never have to pay a late fee ever again!
Pros:
Tracks all your expenses
Personalised charts and reports
Syncs important data
Cons:
Bugs are not uncommon
Displays duplicate bills in some cases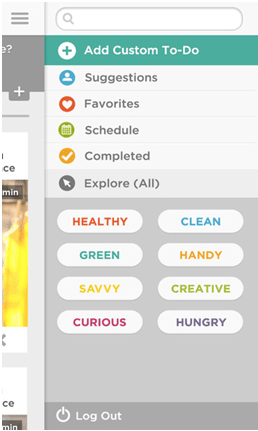 Runs on: iOS, Android
Rating: 3.8
Price: Free
This is an IOS app that assists a homeowner to keep his/her home neat, clean and shiny. The app helps you do home tasks by providing you with a set of simple instructions. Like this, apps for homeowners allows you to set a schedule for your home maintenance regimes and even alert you to make sure that you stick to the schedule. Be it home decor or cleaning guide, BrightNest provides you all the information you need regarding your home! There are several mobile apps for homeowners but this one is definitely worth considering.
Pros:
Good performance. No spamming
Cons:
Minor bugs and inconsistencies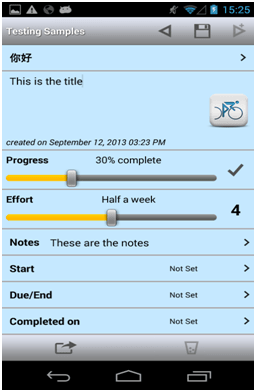 Runs on: Android, iOS
Rating: 4.0
Pricing: $2.99
This is an award winning and highly effective task management app. Though this was not designed with a homeowner in mind, many homeowners have attested to the fact that they found this app very useful to perform household tasks on time. Use this app if you are someone who often forgets about urgent tasks around the house. Mobile apps for homeowners are plenty but is another app worth considering.
Pros:
Very effective productivity management app
Free cloud sync
Cons:
Requires an online account
5. Dream Home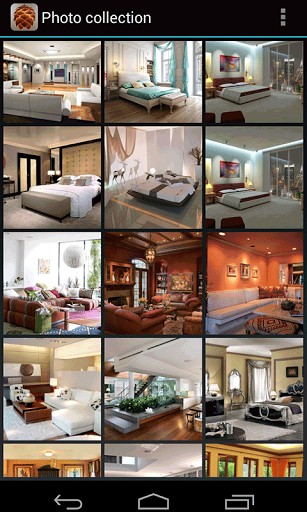 Runs on: Android, windows, iOS
Rating: 3.5
Pricing: Free
Any color, design, decor needs are tackled by this app. You can find inspiring ideas on how to color your home or style your home by looking through the high-resolution photos in the app's gallery. Famous interior designers from around the world have contributed to the gallery. This can in a way be considered as the electronic replacement for magazine clippings that we carry to convey our point across to the sales representative! The paid version is priced at $2.99.
Pros:
Large gallery of pictures
Designs from world famous interior designers
Cons:
6. HomeLogic Mobile Control
Runs on: iOS
Rating: 3.5
Price: Free
If you can access information at the touch of a fingertip, why not do things too? HomeLogic lets you control the lighting, heating, alarm and audio systems through your mobile phone! Working over wifi or Internet, the app is highly useful for controlling already installed HomeLogic products around the house.Pros:
Easy and powerful interface
Good functionality
Optimized for iPhone 5
Cons:
Not available on non-iOS devices

Runs on: Android, iOS
Rating: 4.1
Pricing: Free
Perfect for homeowners who are new to the area. Like the name suggests, the app tells you about all the local businesses, restaurants, grocery shops and anything important around your new home!
Pros:
Highly useful for people who are new to a neighborhood
Easy to use
Cons:

Runs on: iOS, Android, Windows
Rating: 4.3
Pricing: $2.99
Measuring your room with your tape and then writing it on paper is so out of style. Do it the cool new way using Photo Measures! Using this app, you can simply take a photo of the room and write in it's measurements. Hassle free and easy!
Pros:
Highly useful for a variety of professionals
Cons:
Crashes have been reported
Reload fails often
9. My home Scr.App.book

Runs on: Android, iOS, Windows
Rating: 3.2
Pricing: Free
Great to have in case of a peril. Let's face it, things will go wrong and disasters can happen. And when it does happen, it's great to have this app on your phone. My home Scr.App.Book lets you take pictures of your home, place bar codes on your possessions and sorts them based on which they are in. Great to use while determining how much insurance you are going to file claim for.
Pros:
Useful for estimating insurance claim amount
Easy to use
Cons:
Errors reported while exporting inventory
Minor bugs

Runs on: Android, Windows, iOS
Rating: 4.2
Pricing: Free
A very popular money tracking maintenance app for homeowners. This is an integrated app designed to make your expense tracking simple. You can input your income and expenditures and and obtain assistance for budgeting.
Pros:
Photos of receipts and bills can be attached
Budget rollover
Cons:
That's our list of top 10 mobile apps for homeowners is extensive. Do use them for an enhanced and easier homeownership. Now why don't you tell us about your favorite
home maintenance
apps so that the other users could use them? We look forward to hearing your suggestions. Cheers folks!!