Certified Warranties Corporation Files For Bankruptcy
PUBLISHED: October 8, 2014
•
3 MINS READ
October 7, 2014: In what came as a shock to many consumers and industry observers, Certified Warranties Corporation, a relatively new home warranty company, filed for bankruptcy owing to financial difficulties.
The company, headquartered in Oakbrook Terrace, Illinois is a nationwide provider of warranty services, however, due to licensing requirements, the company had recently exited from the states of California and Florida.
On October 3rd, 2014, Certified Warranties Corporation, announced through their official website that the company has filed for bankruptcy as it suffered financial problems. No further details have been provided by the company at the time of this article's publication.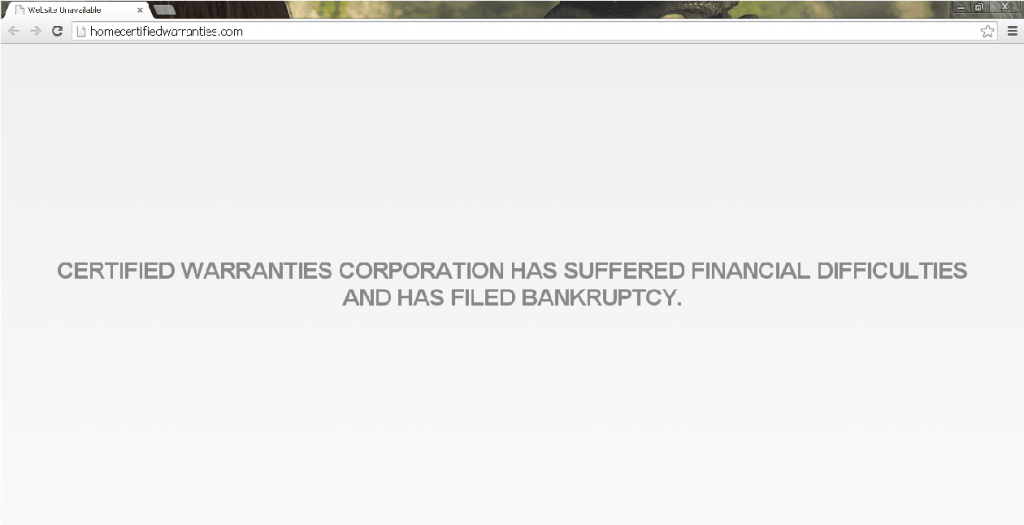 The company, founded in 2010, quickly acquired customers owing to their affordable plans and timely services. Certified Warranties Corporation had managed to gather a sizeable number of customers during its 4 year stint in the industry. Since most of their reviews were positive, the news of bankruptcy came as a shock to many.
Reasons behind the company's financial difficulties are unknown as of now. The company has remained unavailable for a statement.
Customer Reviews And Overall Reputation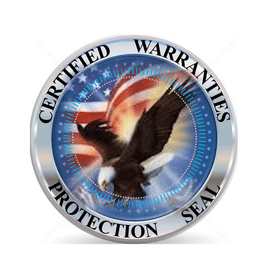 Certified Warranties Corporation had a good reputation among home warranty customers. The Illinois based company had a host of affordable plans, most of them were offered at zero deductible rates. The company also had a 60 day guarantee on all repairs they performed.
Certified Warranties Corporation was accredited by the Better Business Bureau (BBB) since 2012. The company previously held an A-rating. BBB's website states that the company met all the necessary standards which made sure that an institution is ready to resolve consumer complaints by taking necessary steps.
The consumer complaints summary for Certified Warranties Corporation on BBB shows that there were zero complaints against the company in the last six months. BBB also states that it knows of no significant government actions ever being taken against the company.
The company enjoyed good ratings on many online review sites. With over a thousand reviews from the company's customers, Certified Warranties Corporation had a reasonably high rating on HomeWarrantyReviews.com as well.
Customers of the company have reported that while unpleasant incidents were not uncommon, the overall quality of services provided by Certified Warranties Corporation was above average. This only leaves us wondering as to what could have possibly gone wrong with the company in such a short span of time.
A Word To The Customers Of Certified Warranties Corporation
Until further details are revealed by the company, customers are encouraged to exercise caution when trying to place claims or buying plans from anyone who claims to be associated with Certified Warranties Corporation.
Do not discard your copies of the policy booklet or the home service contract. You may need these documents in case you are given an opportunity to recover your money. You can attempt to contact your State's Dept. of Insurance and inquire about what needs to be done if your state's laws afford consumers protection against loss of home service contract services without a refund.
Most importantly, make sure that you have coverage for your appliances. Now that you do not have coverage, assess your needs and choose a reputable home warranty company if you decide to go with another company. We suggest that you use reviews and ratings about various home warranty companies providing services in your area, before you choose one. Now more than ever it is important to judge the financial stability and long term sustainability of any company you consider doing business with.