How Can Home Warranty Companies Build Trust Among Customers?
PUBLISHED: January 8, 2018
•
6 MINS READ
Home warranty companies are vying for the top spot and to do this they must gain the trust, confidence, and loyalty of their customers. This also means that they have to be top notch in terms of their product, services, and customer satisfaction.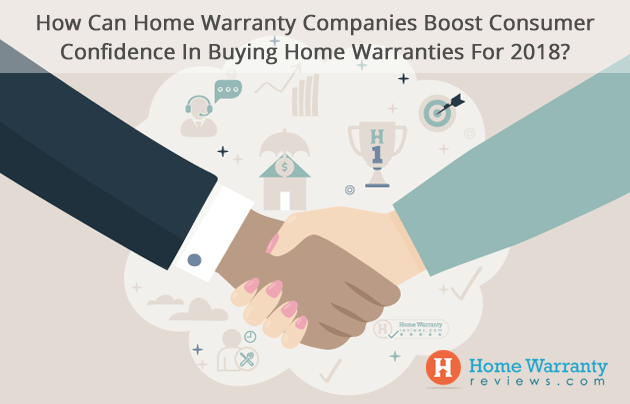 By choosing a home warranty, you are sure to get peace of mind from the many problems that arise from appliances and systems at home. The last thing that you want to worry about is if a system breaks down. If you are not good at keeping appliances well or a first-time home buyer with no experience of maintaining a home, then you should opt for a home warranty. Before you go ahead with buying a home warranty, ensure that these questions are answered:
What is a Home Warranty?
Home warranties are not the same as homeowners insurance. Homeowners insurance covers all problems which include crimes, fire, hail, and water damage. A home warranty is a contract between the home warranty company and the homeowner. This deals with major home systems, discounted repairs, and replacement services. Major home systems like the furnace, plumbing, air conditioning and electrical systems are covered. Some home warranties also cover washers, dryers, swimming pools and refrigerators. You must decide between a basic coverage or choose one with additional coverage at a higher cost. Most home warranty companies have tied up with service providers. The service provider will examine the problem, determine the amount of repair and completes work. Instead of paying for the total cost of the repair, a homeowner would pay a small service fee and a nominal amount of the warranty.
Who Pays for the Home Warranty?
When you are purchasing a home, the home warranty could be paid by the seller or buyer based on the local customs of the region. In most cases, it is the seller that pays for the coverage as the seller benefits. At times, realtors give buyers a home warranty as a gift.
What Does It Cost?
Usually, a home warranty is inexpensive and costs $300 to $500 a year based on the coverage. This is paid upfront or in advance to ensure that services continue after the subscription period. Plan costs vary based on the property types. The home footage does not affect the policy unless it is over 5000 square feet and other structures like a guest house. The other fee that is chargeable is service fee which is in the range of $75 to $125 every time you call for a service provider to examine a problem. The service charge or deductible is charged for each visit of the contractor. If the contractor visits more than once or if there are different contractors coming over, then the homeowner would have to pay the service fee more than once. Homeowners would have to pay for the cost of repairs if the company denies claims, for items that do not fall under the warranty or if it is not properly maintained.
How Do They Work?
Most home warranties have different types of coverage, the plans function in a similar manner. Homeowner calls the home warranty company if the home system or appliance breaks or stops working. The home warranty company uses a provider that has signed up for it. The provider would call the homeowner and make an appointment. The provider would then fix the problem. If it malfunctions and cannot be repaired then it will replace it. The homeowner pays a small trade service for resolving the issue.
What are the Types of Home Warranty Coverage?
Home warranty plans differ based on location, company, and items covered. It's best to check with your real estate agent for upgrades. Also, you should pay close attention to whether your home warranty company would be able to pay for repairs for certain types of appliances and systems based on the new regulations.
What If There Is a Disagreement with the Outcome?
If you are unhappy with the outcome or a claim is denied, then you should call the home warranty company or your real estate agent. Realtors have connections with home warranty representatives and they will be able to solve these issues. There are several ways to solve a resolution including going to court. Usually, most realtors solve this problem as the home warranty representative finds a solution that is acceptable to all parties.
What Are the Benefits of a Home Warranty?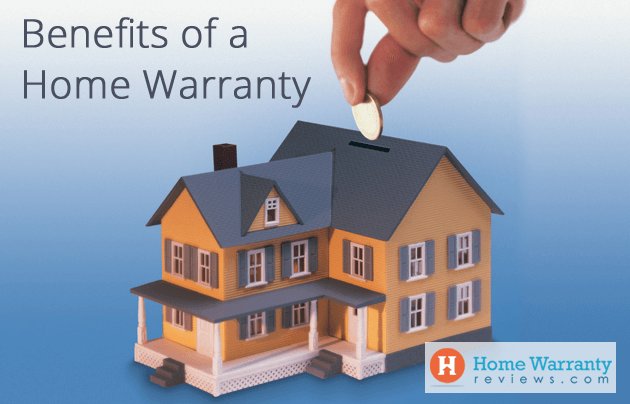 Home warranties should protect against expensive unforeseen repair bills. Homeowners that keep an emergency fund can use the home warranty as a buffer. Home warranties are great for people that are not handy and cannot track down a contractor. Warranties are good for people that own expensive appliances. A home warranty provides reassurance to a buyer on how home components are maintained. A home warranty is perfect for someone that has spent their savings on a new home and cannot afford additional expenses. Sellers that offer buyers a paid-up one year home warranty can be used as a sense of protection against buyer complaints. For a seller, they are obligated to disclose all problems with the home.
Home Warranty Companies and Consumer Confidence
If a home warranty company has to increase customer loyalty and trust, then it needs to work on its pricing and product differentiation. Similarly, this can be done with a higher Better Business Bureau ranking, displaying live reviews on their sites, and increasing the number of contractors and employees. Consumers would appreciate a cut in the cost they should pay towards repairs and replacements. Another way to boost customer confidence is by showcasing the awards that they have won. Home warranty companies should also display the number of realtors that market their home warranty plans in order to build trust.

If you are a homeowner then you need to decide if you need a home warranty by using a Home Maintenance Calculator. Similarly, if you are a new homeowner or a first time home buyer then you should try out the Mortgage Calculator to ensure that you are getting a suitable mortgage with a reasonable interest rate. This way you can decide if you truly need a home warranty if you have taken the right mortgage plan for your new home and similarly you can determine which company to go ahead with based on the ratings.