Is it Worth Suing a Home Warranty Company?
Every year, thousands of companies get sued. This is due to a number of reasons such as defective products, poor service, harm that it could cause to you or your properties and others.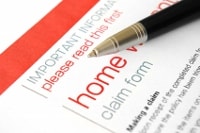 In case your home came with miserable surprises like broken mechanical systems, dishwasher, air conditioner or other defects, the financial liability may not be yours alone.
Such problems may come to light days, weeks or years later, leaving you speculating whether you have to shoulder entire financial burden. Indeed in such cases, you may be able to ask the responsible home warranty company to pitch in. Home Warranty Protection Policy is designed to protect you from unforeseen repairs and if something happens to any of the items during the warranty period, the cost should be covered. Ideally, you will be able to resolve matters without filing suit in court. But this article will start by examining whether a lawsuit is possible, so that you can work your way up to one, if need be.
Dealing with a company that proves unreliable in its business practices can be irritating and stressful. If you have bought services or products that include a warranty and the company will not honor the warranty when necessary, a consumer has way out through support from the Better Business Bureau and with the law. Learn whether it is worth suing appliance service companies and protect yourself from dishonorable companies.
How to deal with a Warranty Company for Non Coverage on a Stated Covered Part in a Legal Contract?
Don't get emotional about the issue. You should file a suit only if you exhaust all other options explained below.
You will have to threaten to report them about filing lawsuit and going to the media. You will actually have to get tough with these people.
Contact State Attorney General: If no response comes, talk to a local attorney with your particular facts.
Contact State Insurance Agency: If your attempts to settle the dispute are ineffective, you should determine whether your case is one that should be handled by a state insurance agency or you want to pursue other alternatives.
Contact BBB: After your complaint is forwarded to the Better Business Bureau, it will be reviewed, and assistance will be provided to help you receive the warranty benefits you were promised.
Small Claims Court: In small claims court, the amount you seek to recover cannot exceed $10,000. In case the seller refuses to honor the warranty, you can file a claim in small claims court only if you are over 18 years old.
How to File a Lawsuit Against Home Warranty?
For filing a lawsuit against home warranty company, you have to first hire a lawyer. Before you spend thousands of dollars over a few hundred bucks in AC repairs, you likely need to read your warranty, and see why the warranty company denied coverage. You must find out the basis of denial. Have them send you the reason for denial in writing along with a copy of your policy. In case the denial is legit – it's a waste of time to file a suit because you would lose.
If you still want to file a lawsuit, you have two options.
Go to your local magistrate court and file there. That's "small claims" or People's Court where you don't need an attorney but have to represent yourself.
If you are looking for more than the maximum amount allowed by small claims court you will need to hire an attorney. Get the policy and the letter from the insurance company with you. In case you find that no attorney will take your case then that's a sign you don't have a case.
If you actually read your policy you will see what your options are. Suing is not the option. If it isn't covered, it isn't covered!
---