Hurricane Recovery – Advice & Tips to be Safe
PUBLISHED: August 7, 2017
•
6 MINS READ
The abundance of nature is inspiring, while at the same time, its wrath is unpredictable and destructive. Damages from natural disasters are various and have several implications – on an economy, infrastructure, and life. Considering the scale at which cyclones, hurricanes, and floods can cause damage and their unpredictable nature, it is essential to be prepared. In fact being organized, equipped and armed is the key to reduce damage and be in a situation to act swiftly and safely, minimizing personal harm. Read this blog to know the various tips to be safe during hurricane recovery.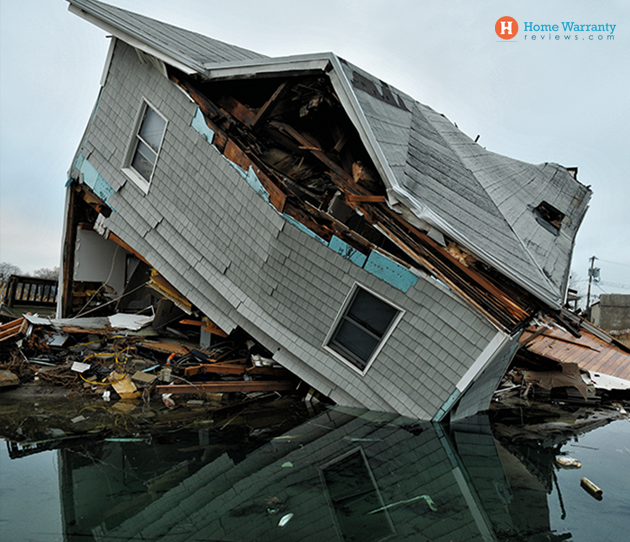 Steps to be Taken in Advance
Hurricanes are a recurring phenomenon and the damage caused by them are disastrous. Here are a few tips that should be kept in mind that will help you prepare for any impending calamity:
1.
Be Informed
It's necessary to have a fair idea of the location you live in and whether that area is prone to hurricanes. First, find out from local authorities upto what degree such calamities usually cause harm in your locality. Then check if your home is located in an evacuation area. Be aware and informed about details of the construction of your home and the risks it can face in case of a hurricane. Will it be able to withstand a flood? What will be the extent of damage to your home in case of a storm surge?
Follow local Weather Service updates as they generally post regular information and forecasts.
2.
Emergency Contact List
Make an emergency contact list that you can access easily in times of distress. The contact list should include numbers of local disaster control authorities, hospitals, ambulance, fire brigade, a few close friends, and family. Communication is key, and it always helps to keep close ones informed about your whereabouts.
3.
Emergency Supplies
Being prepared can never be stressed upon enough. Since natural calamities are inevitable, it is better to remain prepared than be caught unaware. Once you've understood how long it should ideally take you to evacuate from your area, plan out a kit of supplies that should at least last you for that period, if not for a little longer. The supplies should include a first aid kit, a few long-life consumables like canned foods, and may be a set of spare clothes.
4.
Insurance
Insure everything that you hold valuable – loss at times cannot be avoided, but insurance almost always eases the transition back to normalcy. The importance of life insurance is highlighted in situations of natural calamities. Insure your property and house with a plan that is specifically designed to cover damages from natural calamities.
5.
Community Education
While formulating your evacuation plan and method, also take the time to ensure every member of your family is included in the planning process. Spend time educating members of your community, and take special care to coordinate with neighbors who are aged or disabled. Social responsibility must be inclusive. A community that works in tandem in calamity management often bears the least damage.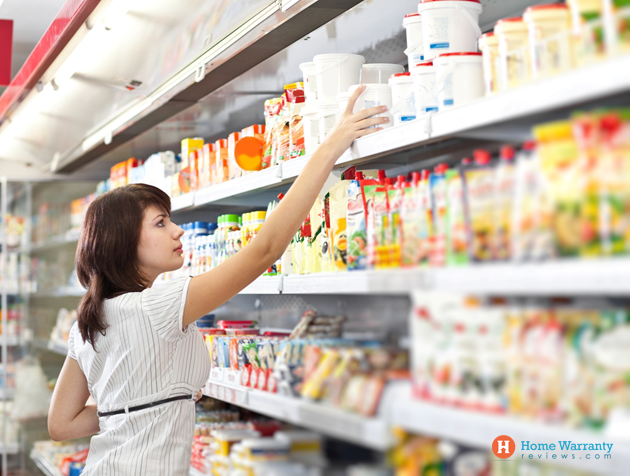 What to Do After the Hurricane?
All of this being said, if you are faced by a hurricane, there are still things that can be done during and after one, which will minimize damage and aid you in tackling post calamity chaos. Here are a few tips that will help you handle a post hurricane situation:
1.
Inform People
Inform the local authorities that your house has been struck by the hurricane, flood or storm surge. Convey the same information to people close to you and keep them aware of how frequently, if it all, you will be able to inform them about developments. Let your friends and relatives know that you're safe from harm and update them as frequently as you can. Friends and loved ones sometimes may be extremely worried or stressed just knowing that you're in trouble. Updating them regularly will not only minimize panic but also assure that someone is in the loop and keeping track.
2.
Pack and Go
Ensure that you have your disaster supplies kit stored in a safe and accessible place. It should be the first thing you reach for at the time of evacuation. Having things handy ensures that minimum time is wasted during the evacuation. An evacuation process needs to be quick, and having all your supplies handy is always helpful.
3.
Stay Alert and Updated
Tune into local radio stations and weather stations for continuous and regular updates. Radio broadcasts are the most reliable sources of information in case of calamities. Staying constantly updated will help you plan your next course of action and help you avoid unforeseen situations to a large extent. Staying tuned in also will keep you aware and informed of extended rainfall and subsequent flooding.
4.
Pay Attention to People Around You
Pay close attention to the people around you – your family, children, and pets, and see how they are coping with stress. Look out for signs and symptoms of medical distress. Keep an eye open for common visible symptoms. Pay special attention to children, the elderly, and the disabled, as they sometimes require extra assistance to cope with an evacuation.
5.
Stay Dry and Be Careful of Water Levels
Try to stay away from water and move out of flooded areas to higher, dry land as soon, quick and safely as possible. Avoid contact with flood water. Hurricanes and storms can cause drain lines and water supply lines to rupture – the result being a toxic mess. Contact and prolonged exposure to flood water can pose serious health threats. It is best to get out of the water and stay away from it.
While using water for drinking and sanitary needs, make sure that you are getting your supply of water from a clean, safe, and uncontaminated source.
6.
Return Safely
Once evacuated, return back to your locality only once the local health, weather, and disaster control authorities have confirmed that it is suitable to do so. Even so, it is advisable to move back in with extreme caution as disaster damage need not always be obvious. Assess the situation of your home very carefully and be even more cautious while moving back in. Several possible hazards such as loose and exposed wiring, cracked flooring and weakened roofs, broken glass panes and shards could still pose a serious threat to life.
7.
Gather and Document Evidence
Before you go about with damage control, take pictures of the damages to your house and property, and document them efficiently. Pictorial evidence is very helpful for insurance purposes.
Contact your insurance agent and see if they can also come in to assess the damage.
8.
Control Damage with Care
Keep yourself informed of techniques and methods of how to clean up after a hurricane. Cleaning up after a hurricane can be an enormous task depending on the kind and amount of damage caused to property. Great care must be taken to ensure that you are not endangering your own life in handling the post hurricane situation.
9.
Repair with Foresight
While repairing and rebuilding, plan in a manner that your repairs are long lasting. Instead of only repairing the damage, attempt to hurricane-proof your house and property to minimize damage in the future. Elevating the house from the ground prevents, or at least reduces damages from floodwater entering the house. Select doors, window panes, and shutters that are hurricane proof and can withstand strong winds. Landscape your property with care, and avoid planting trees that get uprooted easily. It is essential to plan the repairs and refurbishment with foresight and keep the economy in mind.
Home Warranty and Insurance
When it comes to Home Warranty and Insurance during a time of natural disasters, it is important to know the difference between the two, what they cover and how they can help.
All damage and loss due to natural disasters such as hurricanes are entirely covered by Home Insurance, while Home Warranty schemes only provide support for natural wear and tear of a home's systems and appliances.
It is important to choose your insurance policy for hurricane prone homes wisely as in the past (especially at the time of Hurricane Katrina) many homeowners have complained of insufficient coverage. A few extended policies include Guaranteed Replacement Cost Coverage, Inflation Guard, Personal Umbrella Liability Insurance and Scheduled Personal Property.
In addition to the immediate help that Home Insurance can provide, Home Warranty can serve its purpose in localities prone to natural disasters as well. Having an evacuation kit and supplies isn't the only way you can be prepared. Home and Structural Warranty can keep your home in perfect condition, making sure that it does not give way when faced with strong winds or flood. While insurance deals with unanticipated conditions and matters that are beyond your control, Home Warranty offers solace when you have to deal with upkeep, repair and replacement.