What Kind of Life Insurance Policy Serves Your Needs?
PUBLISHED: April 19, 2012
•
6 MINS READ
Life throws many unforeseen things at all of us. As we can't stop these things from happening, we can choose to give our lives a bit of protection. Insurance is meant to grant us some measure of financial protection, when a disaster occurs. There is plethora of insurance options available and it is suggested by many financial experts to have these insurance policies in place. Yet, with so many choices, it can be difficult to decide what kind of insurance you need to get.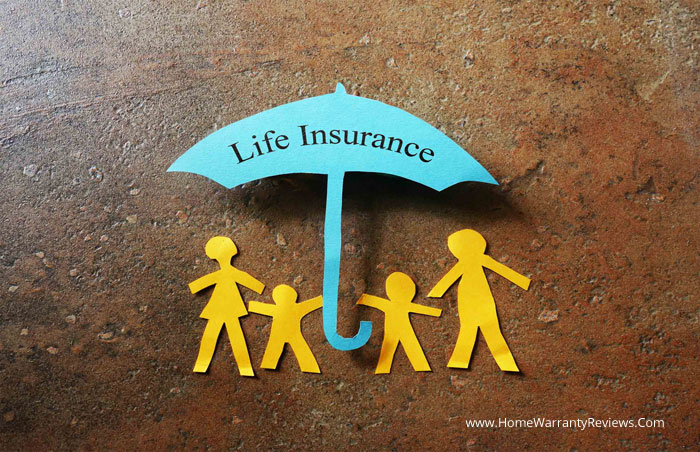 Buying the right insurance is always decided based on your specific situation. There are however, four insurances that are suggested by most financial experts namely life, health, auto and long-term disability. Each of these covers up a definite feature of your life and is vital to your financial future.
Do I Really Need Life Insurance, and if So How Much?
The greatest aspect in having life insurance is providing for those who depart. This is really important when your family is dependent on your salary. Experts recommend that life insurance policy should cover "ten times your yearly income". This amount would give a sufficient amount of money to cover funeral expenses, existing expenses and provide your family a financial cushion which will assist them re-group after your demise.
When estimating the amount of life insurance coverage you want, keep in mind to factor in not only funeral expenses, but also mortgage payments and living expenses such as credit cards, taxes, loans, child care and future college costs.
Life insurance is something that will be required by everybody at some point. Unless you work in the insurance industry or are familiar to somebody that does, what do you really know about the life insurance types that are accessible to you? The answer to that question probably is 'not a lot', and why you be supposed to?
Types of Life Insurance
Many of us think that there is a common life policy for insurance that everybody procures but this is actually not the case and there is a variety of life insurance that can be bought. Each of the types has its own precise features and benefits that may be of concern to the consumers.
Below is the brief explanation as to what these different kinds of life insurance are in order that you can be familiar with the difference between them.
Life insurance comes in several sizes and shapes, but they generally fall into two categories namely Term Life Insurance and Permanent Life Insurance.
Term Life Insurance Policy
This is the most affordable life insurance and coverage in this type is bought for a definite price for a specific period of time. After the demise of the insured, the recipient will receive the death benefit. It makes the death benefit longer only for a definite period and if the insured doesn't die within the term of the policy, he gets nothing in return.
This kind of life insurance makes logic if you have monetary needs that will reduce over time, such as a child's tuition or a home mortgage.
Types of Term Life Insurance
Guaranteed Level Term Life Insurance: This is the most common type and is well-liked for the reason of the very low cost and long term coverage it provides. These kinds of life insurance policies have premiums that are intended to remain level for a period of 5, 10, 15, 20, 25 or even 30 years.
Return of Premium Term Life Insurance: This is a type of life insurance policy that gives a definite refund of the life insurance premiums when the term period expires, assuming the insured is still living. This policy is a bit more expensive but the premiums are planned to remain level. Significantly less expensive than permanent types of life insurance, this life insurance policy still may give cash surrender values if the insured doesn't die. Return of premium term life insurance policies can be availed in 15, 20 or 30 year terms.
Annually Renewable Term Life Insurance: This type of term life insurance policy has growing premiums. The premiums rise each year to reveal the possibility of your death in any given year.  Annually Renewable Term Life Insurance is not popular and is only procured when the coverage is required for one year or less which happens most frequently in business deals.
Permanent Life Insurance Policy
Permanent life insurance by definition is a policy that provides lifelong protection. The policy never ends as long as the premiums are paid. In addition, this type of policy provides a savings element that builds cash value over a long period of time.
Types of Permanent Life Insurance
Whole Life Insurance:  This is a type of permanent life insurance which is intended to provide coverage for an individual's whole life rather than a specified term. It is apt to needs that do not decrease over time such as paying estate settlement taxes and costs. Usually, the life insurance rate for this policy remains unchanged throughout the life of the insured. For the early years of life insurance policy, premiums are much higher and these life insurance policies build up cash values which can be accessed by the by the owner of the policy through surrenders or policy loans.
Universal Life Insurance: This policy is different from whole life insurance in the fact that this type itemizes and distinguishes the protection element, cash values and the expense element. By sorting out the three elements, the insurance company can put up more flexibility into the life insurance policy which permits the policy owner to amend the face amount or the premium in response to changing circumstances and needs.
To age 100 level guaranteed life insurance: This type offers an assured level premium to age 100. In addition, it also provides guaranteed level death benefit to age 100. Most frequently, it is carried out within a Universal Life policy, with an additional feature known as a "no lapse rider". Some of these plans also incorporate an "extension of maturity" feature, which provides that if the policy owner lives to age 100, having paid "no lapse" premium each year, the complete face amount of coverage will carry on an assured basis at no charge thereafter.
Survivorship or 2nd-to-die life insurance: A survivorship policy is a type of coverage that is usually provided either as whole life or universal and pays a death benefit at the later death of generally a husband and wife. It is widely accepted among wealthy individuals since the mid 1980's as a method of discounting their expected future estate tax liabilities which can take away an amount to over half of family's entire net worth!

A "2nd-to-die" life insurance policy permits the insurance firm to delay the payment of the death benefit until the second insured's demise, thus creating the necessary dollars to pay the taxes just when they are required! This type of coverage is extensively used as it is less expensive than individual permanent life insurance coverage on either partner.
Once you know the type of protection applicable to you and would like to procure, you can get online rates for the policy you wish. With the help of online life insurance quotes, you are able to examine and compare insurance quotes from various insurance companies.