Secure Home Warranty Defrauded Nearly 160 Consumers
PUBLISHED: May 13, 2019
•
3 MINS READ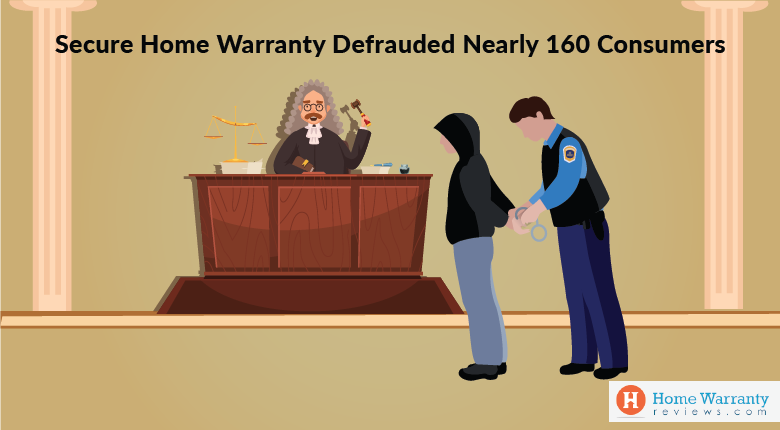 A home warranty company based out of Philadelphia has scammed almost 160 consumers all across the US. They have cheated consumers by falsely advertising services, charging credit cards without consent and wrongfully denying claims.
The suit is against Secure Home Warranty and its former officers, Alan Maleh and Elliot Ashkenazie. The complaint also names First Choice Home Warranty set up by Maleh in 2017, a month before Secure Home Warranty went out of business.
The state suggests that Secure Home Warranty had charged consumers hundreds of dollars for service contracts. But in return, it didn't pay for repairs using several misleading tactics. Also, they used aliases and worked out of virtual offices so that they would not get detected.
The lawsuit filed by the Philadelphia Common Pleas Court in April suggests a permanent ban on Maleh and Ashkenazie and the companies from operating in Pennsylvania. It also seeks restitution and damages and requests fines of $1,000 per violation of the state's consumer fraud law and an additional $3,000 for violations against senior citizens.
Based on the suit, consumers spent weeks or months to file a claim as the phone lines would go to full mailbox or were out of service. Those that managed to place claims never heard back from the company and did the repairs themselves.
Secure Home Warranty would also state that they could not find a technician and made consumers make out-of-pocket repairs and submit invoices for reimbursement. Even at this point, the company failed to pay back certain consumers.
Though it advertised that home inspections were not needed, the company would deny claims or reduce the payout for failure to produce inspection records by citing the fine print. Even if the consumer had submitted inspection records, it was denied for not providing comprehensive service records.
Secure Home Warranty closed in November 2017 without addressing several hundred complaints. The First Choice Home Warranty then went on to charge credit cards of former Secure Home Warranty consumers under the name "Home Warranty" even though consumers had never entered into a contract with them.
According to the Attorney General's Office, there are 160 complaints that have been filed by consumers in Pennsylvania and 31 other states in the US. There are 437 complaints over the last 3 years about Secure Home Warranty on Better Business Bureau and 515 complaints submitted on HomeWarrantyReviews.com.