Things To Do Before You Move Into A New Home
PUBLISHED: February 17, 2015
•
4 MINS READ
Moving into a new home is always something people look forward to. While new beginnings promise hope and happiness, there are some things you need to consider before you pack up and make the move.
Whether you are buying a home or renting , the rules remain pretty much the same. One must carefully inspect the property and neighborhood to determine whether it suits your needs and lifestyle.
Let's a take a look at some of the things you must do before you move into a new home.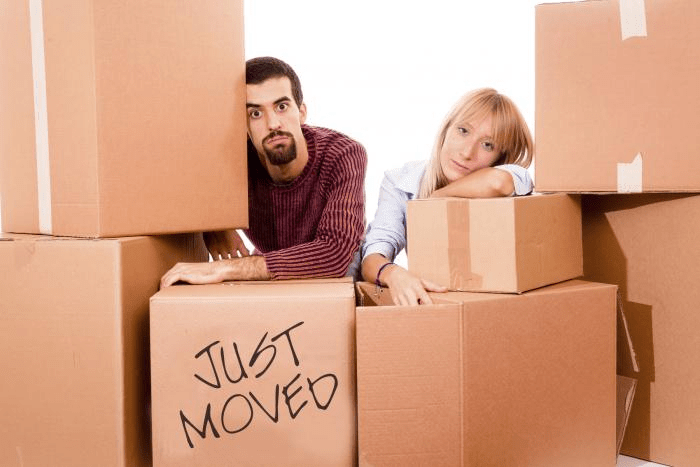 1. Inspect The Property
Hire a professional home inspector to take a look at your new place irrespective of whether the home is old or new. As discussed elsewhere on our site, home inspection reveals existing and potential faults with the property and the appliances. This is all the more necessary if you are planning to buy the house.
If there are multiple faults with the house, it means that you will be spending a lot of money on repairs in the future.  Inspecting the property is one of the things to do before you move into a new home.  it may be a good idea if you are planning to purchase a home warranty to protect your budget. However, if the owner is selling a house with an existing warranty plan, an inspection may not be necessary.
However, if you are planning to rent the house, you don't need a professional home inspection. You can do a basic assessment yourself to ensure that the home is functional.
2. Make The House Ready-To-Move
Make the house ready to move is one of the other things to do before you move into a new home. Most sellers and owners exhibit their property claiming that it is ready to move in. However, there are some vital points that you need to check/implement.
Change locks on all doors that lead to the outside. We cannot stress enough about the importance of this step. It is vital to ensure the safety of everyone at home.
Give the interiors of your house a fresh coat of paint, unless of course the house was freshly painted recently. This step will not only improve the visual appearance but will also remove mould and fungi from your walls.
Pest proof your house. This not only avoids infections but it also saves damage to your property.
Fix shelves and storage spaces if needed. If the house you are buying or renting is old, chances are high that there wouldn't be enough storage options. Kitchens may also require contemporary cabinets and carousels. Do not wait to put them in after you move.
Check smoke detectors and other essential components. If needed replace them.
3. Pick a Home Warranty and Homeowner's Insurance Ahead Of Moving
If you are buying the house and if you plan to do it on mortgage, homeowner's insurance is always mandatory. Apart from this, you may need to buy a home warranty to cover your budget in case any of your appliances break down.
Select the plans well in advance so that you won't have to spend time on it later when you are tired after all the moving and unpacking.
4. Get Acquainted With Neighbors
Speak to your neighbors and get to know your neighborhood. New neighbors are the best sources of information about facilities available in the vicinity. Also ask about the general atmosphere in the area.
5. Drive Around The Neighborhood
Once you meet your new neighbors, it will not be a bad idea to drive around the place. When you do so, make a note of the department stores, hospitals, eat-outs and other essential joints in the vicinity.
And You're Done!
You're almost there. Once you change your address and telephone numbers, you are ready to move! Last but not the least, make sure you hire a reliable and reputable packers and movers. Lousy ones cause  damage to your items. Best avoid them. Good luck!
Hope you enjoy your new home!