What To Know Before Buying a New Home?
PUBLISHED: November 26, 2018
•
6 MINS READ
You need to make a lot of decisions in your life and one of the most important ones is when you are buying your home. At one point, we would be overwhelmed by the process but you should take pride in your decision and make sure that you make the right choice. There are a few things that you should consider before you go ahead with buying a new home and ensuring that the buying experience goes smoothly.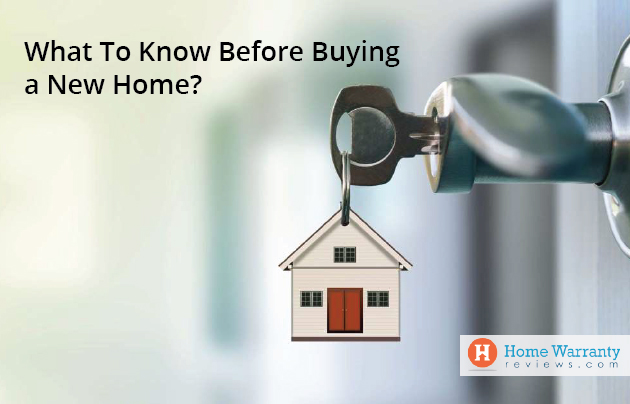 From most homeowners, they would know by now that buying a home is one of the single most difficult decisions. This is because it's probably the most expensive thing that a person invests into for an entire lifetime.
At times, a homeowner would even buy into a dilapidated property to ensure that they can repair it and make the most out of it. Otherwise, homeowners would buy a home which is within their budget and something in which their mortgage is workable. If you are buying a home for the first time (starter home), you're going to have to put in a lot of research.
10 Tips for New Homeowners Before Buying a New Home
1. Determine What You Can Afford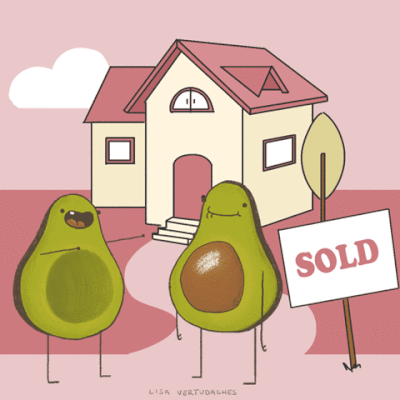 Well, it's an exciting and a roller coaster of experience before you go in to buy your first home. But before you start looking out for a home, you need to determine if you can afford it. Try the free interactive mortgage calculator and this will help you determine your budget.
What's more, is that you will know what you have to budget for every month and understand what it's like to have a favorable interest rate. Get all the number crunching behind a mortgage and this will help you with the lending process. This should get things rolling and ensure that you have all the numbers behind your mortgage.
2. Be Patient and Take Your Time
It's by far one of the biggest decisions that you will have to make in your lifetime. This is why this needs to be handled with patience and care. You need to start by asking a lot of questions and look at as many houses as possible that fit your budget. Don't stress if you don't find the perfect home right away.
There are new homes put on the market every day and there are several real estate agents that will help find you the perfect property. Take a look at these realtors from these states and cities. But, you need to keep the ball in your court when you are evaluating the costs as compared to what you get. This would mean spending more to develop the house if required.
3. Evaluate Your Preferred Neighborhood
Determine if you are living in the right neighborhood. What you need to do is do your research and be sure of what you finally decide upon.
You should visit the area a few times, evaluate the traffic and figure out where the nearest grocery store is and whether people that live in the area like it. Get the right amount of insight from the desired neighborhood before you go ahead and make a commitment.
4. Keep Receipts for Every Home Improvement You Make
In the event that you ever sell your home, then the money that you spend on improvements would increase the cost of your investment. This amount is important to be deducted from any profits that you make when selling your home and increasing your potential tax-free capital gains at the time of the sale.
Currently, it is based on the Taxpayer Relief Act of 1997 where if you are single, you pay no capital gains tax on the first $250k that you make when you sell your home. While if you are married then you pay no capital gains taxes on the first $500k when you sell your home. You should keep receipts, records and make any improvements or you might be stuck paying taxes. Repairs are not considered as improvements,
5. Budget for Major Repairs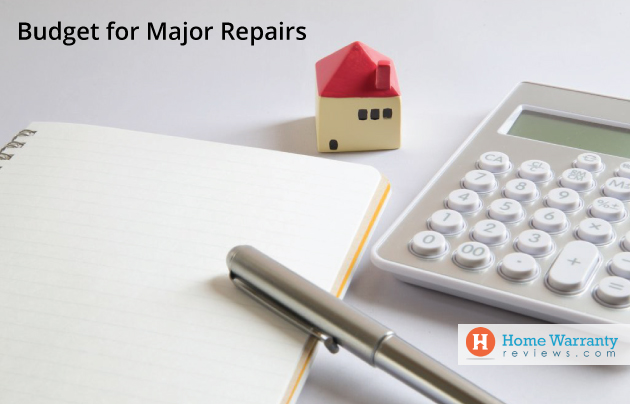 You need to set some money aside for home maintenance and repairs that you may foresee. This makes it important for you to understand that you should have the savings to cover any upcoming repairs based on the age of your home and the appliances.
Think about it. If you need to put in a new roof in three years, then do you have the money for it? You should also be mindful to big ticket items when setting aside money for repairs. Also, look at avenues that you can fix on your own to save on repairs.
6. Get Your Credit Ready

Another area that you need to look into and ensure that you possess is a good credit score. How do you get started? Start by making a copy of your current credit card report and check for discrepancies and hold off on making any other big credit purchases. If you search online, you can get your credit report for free and prepare it for lenders.
7. Get More Than One Opinion
Well, you might definitely love the home that you are going to stay in for the rest of your life. But you might be surprised by what you find in your dream home and what other people's opinion may be.
Tag along another friend or a family member and they might notice something that you didn't notice. If they love it too then you can rest easy knowing that you made the right decision going forward.
8. Don't Overspend on Furniture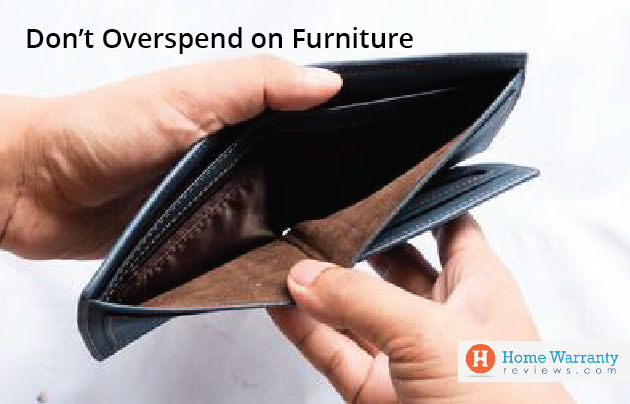 I'm sure you're all set to spend on high-end furniture but you should know a couple of things.
Firstly, you can rarely take furniture to your next home as it often doesn't look nearly as nice in another space. Consider how long you may want to live in your current home before buying anything pricey.
Secondly, if you go to resell expensive home furnishings, you are likely to collect only pennies on the dollar for it when selling it second hand. It's unlikely you'll recoup even 50% of the cost.
Try living in your space for a few months before selecting furniture so you can be sure you're comfortable with how you envisioned using that space.  And remember that you can also choose to buy second-hand furniture or buying from discount stores can save you big bucks in the long run.
9. Maximize Your Energy Savings
Look at ways to save energy and spend the money saved on something that is worthwhile to invest in. You should ensure that your home isn't overly cooled or heated as this would add on to the utility bills.
Other things that you can do to save on energy is to change the air filters every three months. Additionally, you should check if faucets are leaking and if the toilets are running. These items unexpectedly double water bills.
10. Get More Life Out of Your Roof
Your roof can be one of the most costly items to replace in your home. While a well-maintained roof can also save you money on insurance costs and even energy expenses. There are several things you can do to get more life out of your roof.
This would include cleaning the gutters, trimming trees, tall bushes from the roof and removing moss that grows on the roofs. Additionally, if your roof has a vent system then you should ensure that it is clear and fully working. An attic with no ventilation can cause other elements of the home to break down sooner from heat buildup and moisture.
HomeWarrantyReviews.com and Home Warranty
Choosing a home warranty is essential to ensuring that your home is kept well and running like clockwork. If you need one place to figure out the best home warranty then you can take note of the research, ratings, and reviews on HomeWarrantyReviews.com. This means that you should know what you are entitled to a home warranty and the great stuff and not so great stuff about home warranties.
Here, you can compare between home warranties and choose them based on costs, whether they are available in your area and the reviews by people like you about home warranties.  Do make sure to check out American Home Shield as they offer some great coverage options for your systems and appliances. The best thing is that you can visit your city page and read through reviews. For example, you can open the Florida state-specific page and read reviews that are specific to home warranties in this state. This can be done for some of the other cities as well in the same state.
When you select a home warranty, you are getting peace of mind. This would be peace of mind from breakdowns as you would have a contractor come out and fix the problem in no time. They will have the right replacement parts to complete the fix. The best part about a home warranty is that if an appliance is beyond repair, then the home warranty spends on replacement of the appliance.
If you are still having second thoughts, then you should use the home maintenance calculator and review the out of pocket costs as against the cost of a home warranty. This should help you determine if you should go ahead with a home warranty. This is against trying to fend for every appliance or system that breaks down.