Select Home Warranty
Select Home Warranty reviews have pegged it as one of the most popular home warranty companies in the country. They are known for offering a 30-day free trial to test before committing. Select Home Warranty's coverage extends over all the major systems like HVAC, electrical and plumbing as well as most household appliances.
Select Home Warranty has won the HWR Annual Home Warranty Awards for 3 years in a row. They were given the 2019 Editor's Choice Award.
They maintain a network of local contractors who are available at all times of the day, all year long. Services are offered in 46 states excluding Nevada, Washington, Wisconsin, and New York.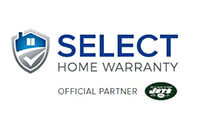 $500
Estimated Appliance Coverage
$2,000
Estimated System Coverage
Yes
Complaint Resolution Program
WHY Select Home Warranty?
The only company to provide coverage for mobile homes
Offers a 30-day free trial
$100 discount offered with free roof coverage
Participates in HomeWarrantyReviews' Complaint Resolution Program
The policy takes effect after 30 days
24/7 claims processing and customer care
The coverage limit is $1.5K on each item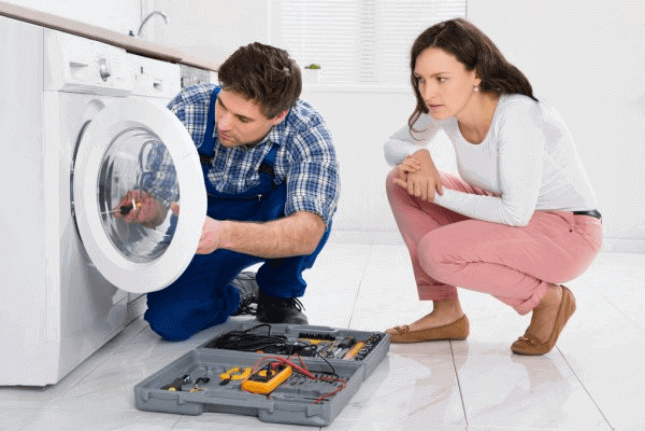 Select Home Warranty Plans
Select Home Warranty provides homeowners with 3 plans: Bronze Care, Gold Care, and Platinum Care:
The Bronze Care: Covers major appliances like a built-in-microwave, garbage disposal, refrigerator dishwasher, etc.
The Gold Care: Covers major home systems like the HVAC system, electrical and plumbing systems, water heater, and ductwork
The Platinum Care: Covers the widest range of systems and appliances as compared to other plans offered by the company
You can get a Select Home Warranty plan without a home inspection. There is also no restriction on the age of your covered appliances.
Select Home Warranty Cost
The cost of Select Home Warranty's plans may range anywhere between $299-$499. The price varies depending on the plan a customer wants. The deductible is approximately $60. Select is offering a discount of $100 on all their plans.
Select Home Warranty plans now come with 2 extra months of coverage for free.
Select Home Warranty CLAIMS
Select Home Warranty provides great customer support. A claim for repair or replacement should be filed within 3 days of discovering the malfunction. Here is what you should do:
Call Select Home Warranty's phone number or go to the website to submit it
Select Home Warranty will assign an independent service technician to come over and repair your system/appliance within 2 business days and 4 business days over the weekend
If you want your own technician to repair your system/appliance you must get authorization from Select
Select Service Call fee will have to be paid by you to the company or contractor. However, the cost of repair or replacement will be borne by them
Different Coverage Aspects You Should Know About
Systems and appliances under single-family homes, individual condominium units, townhouses, modular homes, and multi-family homes will be covered under the company's coverage. Devices will be treated only if they are damaged due to normal wear and tear. The company will not cover devices that have been damaged due to any acts of nature.
Customers should immediately contact the company if their devices are malfunctioning, and must switch off the devices promptly to avoid further damage. Only those systems and appliances mentioned in one's contract will be covered by the company.
Customers should note if they file a deductible, and later on, cancel the appointment, they will still be charged. If consumers fail to pay the deductible amount, they will not be able to file for a claim in the future and will be deferred until all dues are fully paid.
Technicians must have complete access to the devices while repairing or replacing them. It is the responsibility of the customer to grant complete permission for the technicians to access devices.
SELECT HOME WARRANTY FAQs
Can I renew my Select Home Warranty Contract?


Yes, any customer can renew their select home warranty contract. You will be notified prior to the expiration of their contract, about an extension. You could opt for the same plan, or upgrade to a more comprehensive plan. All choose a plan based on your needs and requirements only.
Does the company cover older systems and appliances?


Yes, Select Home Warranty does cover older systems and appliances as long as they are in good working order at the time of purchasing the plan. The company does not conduct any home inspection before the contract is signed. The company also covers different models and makes many devices in one's home. It is a general rule that customers must try to keep their systems and appliances in good working condition always.
Are customers eligible for any discounts?


Yes, customers are eligible for special multiple year coverage discounts. Patrons can reach out to the company's customer care team to know more about these discounts. You can reach customer care through the phone or by sending a message online.
Can I Cancel my Select Home Warranty plan?


Yes, you can cancel your Select Home Warranty plan. If you would like to receive a full refund cancel the policy within 30 days of purchasing the plan. If you cancel your policy after 30 days you may be eligible for a refund with special permission from the company.
How long does it take for a system or appliance to get repaired?


Each device requires a different diagnosis based on its condition. Usually, the company repairs devices within 2 working days on weekdays, and four working days on weekends. Though these numbers may vary from case to case.
Select Home Warranty REVIEWS
Ready to share your home warranty experience with Select Home Warranty? Click here to write your own review
https://www.homewarrantyreviews.com/wp-content/themes/HWR-2020