American Home Shield
American Home Shield is the pioneer of the home warranty industry. The company offers a wide range of plans covering different systems and appliances. We have hundreds of American Home Shield reviews written by customers which will help you understand their service quality.
AHS home warranty is primarily known for:
Paying over $2 billion in settlements since 2013
Building long-lasting customer relations across the 49 states
An extensive list of items in their add-on packages
Offering re-key coverage options for real-estate professionals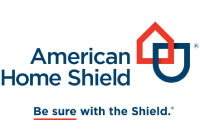 $3,000
Estimated Appliance Coverage
$1,500
Estimated System Coverage
Yes
Complaint Resolution Program
Why American Home Shield Warranty?
American Home Shield is the pioneer of the home warranty sector
Contractor network of 15,000 licensed professionals
Average deductible for a contract is $85.15
The policy takes effect within 30 Days
The coverage limit of $1.5K to $3K for covered items
Participates in our Complaint Resolution Program
Minimum contract length offered is 12 Months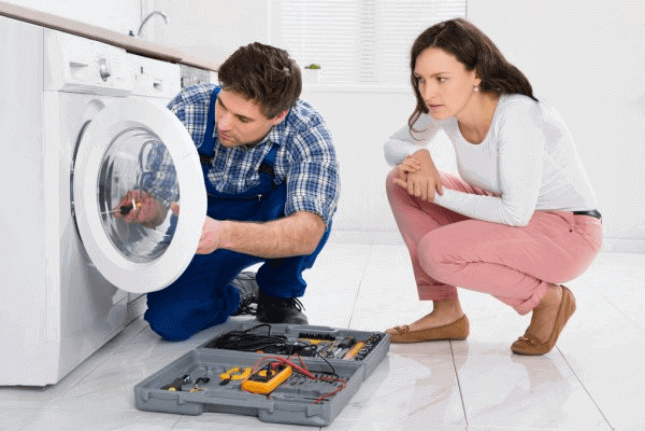 American Home Shield Plans
American Home Shield warranties are sought after due to the quick service turnaround time. AHS home warranty plans cover a range of home systems and appliances. Customers can choose plans as per their needs. AHS offers the following four plans:
Appliances Plan: Covers 10 appliances important for running your life smoothly
Systems Plan: Covers 11 major systems in your home along with smoke detectors, garbage disposal, water dispenser, etc.
Combo Plan: Covers over 11 systems and 10 appliances
Build Your Own Plan: Covers 10 systems and appliances of your choice
Any of these optional add-on items can be included in any of the plans for an additional cost. However, electronics extended warranties and HVAC tune-ups are offered only in selective states.
AHS Add-on coverage: Items like electronic extended warranty, pools and spas, well pump, septic pump, guest unit, and HVAC tune-ups are included in the list of add-ons. AHS now offers Electronics Warranty with Asurion Services.
You can go through the various plans offered by AHS, and check the extent of coverage for each of the appliances and systems. You can request for a free quote to check the estimated prices.
The American Home Shield Reviews will tell you about how the coverage has worked out for other customers. The Combo Plan is the most popular among the options with over 70% consumers choosing it (as claimed by American Home Shield). We recommend the Build-Your-Own Plan for homeowners who have a mix of old and mid-age appliances and systems.
American Home Shield Claims
American Home Shield website helps customers to file claims online or call the American Home Shield number. As the largest home warranty company, AHS warranty customer service has paid out claims worth $2 billion since 2013.
To file a claim with AHS, follow the below-mentioned steps:
Call AHS helpline number to schedule a service visit or submit a claim online
You are required to pay a service call fee for the service visit. This amount is fixed in your contract
A contractor would be assigned to visit you at the earliest
The advantage of choosing a service like American Home Shield is that one flat service visit fee covers all costs associated with the purpose of the visit. If you were to hire a contractor who finds an issue taking longer than expected, the extra payment comes from American Home Shield. Regardless of the complexity of repair, the cost will be borne by the company up to the ceiling coverage limit.
Many customers report that American Home Shield lives up to its reputation by ensuring the most satisfactory customer service. Their contractors generally receive positive reviews for promptly keeping up with the appointments and attending emergencies on short notice.
What Repairs And Replacements Does AHS Typically Cover?
Reading the Contract Agreement to know what is covered and the limitations, exclusions, and provisions are of paramount importance. Coverage includes the wear and tear malfunctions during a contract term unless there was improper maintenance, rust, or corrosion.
AHS home warranty plans are only for single-family homes, new construction homes, condominiums, townhomes, or mobile homes that are under 5,000 square feet unless an alternative dwelling type is applied for and the appropriate fee is paid. Coverage is only provided for owned or rental residential property and not for commercial property or premises converted into a business.
Domestic or commercial grade items should be specified by the manufacturer for use in the residential application. AHS has the sole right to determine whether or not covered items will be repaired or replaced.
When it comes to replacements, AHS is responsible for replacement equipment and parts of similar features, efficiency, and capacity but not matching color, brand, and dimensions.
AHS would also agree to offer cash in lieu of repair and replacement services. AHS will not provide repair and replacement services but will pay an amount equal to the contract dollar limit minus the cost incurred to diagnose the malfunction. You'll have to show acceptable proof of the actual itemized costs to AHS before reimbursement payout. AHS would not pay for replacements or repairs covered by the distributor, builder, manufacturer, or extended warranty.
American Home Shield (AHS) for Realtors
American Home Shield home warranty has three home warranty plans exclusively for realtors. They have been designed to protect new homeowners from unexpected repair costs after real estate transactions. The plan offers affordable coverage for a wide range of home systems and appliances. They come at affordable prices.
AHS Home Warranty Plans for Real Estate Agents
ShieldEssential: Coverage for appliances and systems that are costly and most expensive to repair and replace
ShieldPlus: Covers components and parts of most home systems and appliances as well
ShieldComplete: Covers all the items under ShieldEssential and ShieldPlus plans along with some other common, ancillary home items
AHS also dedicates a section of its website for realtors where agents can browse through their American Home Shield affiliate program. There are several articles and guides explaining how selling a home along with a home service contract is beneficial to both realtors and their customers. The company also has a dashboard where realtors can submit claims and communicate with the company representatives easily.
AMERICAN HOME SHIELD (AHS) FAQs
How to cancel an American Home Shield contract?


You need to call 1 (888) 682-1043 to cancel your American Home Shield contract as you cannot cancel it via chat. If you're canceling it within 30 days of signing up for the contract and you have not made a service call request, you will get a full refund. If you cancel your policy after 30 days then you will receive a refund for the remaining term minus the administrative fees along with the charges for any services or claims made. The terms of cancellation are based on whether you want to cancel the policy before or after 30 days from signing up for the contract.
Will the contractor come back to rectify an issue that wasn't fixed?


Yes, AHS warranty has a service recall period of 60 Days. If the repair or replacement of a covered item fails within 60 Days, you will not need to file a new claim. The contractor will be back to take a look at the item and you won't have to pay the service call fee.
How much does an American Home Shield contract cost per month?


A basic American Home Shield plan starts at around $299 per year and can go up to $500+ for advanced coverage that includes items with optional coverage. Monthly payments typically begin at around $30 per month and can range up to $40+ depending on the coverage selected. Get a free quote for an accurate price estimate in your area.
Does AHS cover roofs?


No, AHS does not provide roof coverage. However, you can search for home warranty companies that cover roof leaks using the filter "Filter Companies by Ratings and Coverage" on our companies page.
What does American Home Shield's Systems Plan cover?


With the Systems Plan, you get coverage for the following home systems which include heating, air conditioning, electrical systems, water heaters, plumbing, central vacuums, garbage disposals, ceiling fans, instant water dispensers, doorbells, rekeying and smoke detectors. They also cover the ductwork of heating units, plumbing, and air conditioning.
American Home Shield (AHS) REVIEWS
Ready to share your home warranty experience with American Home Shield (AHS)? Click here to write your own review
https://www.homewarrantyreviews.com/wp-content/themes/HWR-2020