Liberty Home Guard Reviews 2022
Disclaimer : We facilitate quotes from reputable home warranty providers and may earn a commission, but that does not influence our evaluation process to produce unbiased reviews.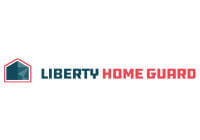 Liberty Home Guard
Liberty Home Guard is a home warranty company based in New York that serves flexible plans to its clients across the United States. Find out more about the company's coverage, pricing, customer service, policy features, and other crucial details in this Liberty Home Guard review to determine if it's right for you.
Our Verdict: Liberty Home Guard claims to be able to provide services for less than $1 a day. The company also has a network of certified and trained technicians or contractors who have undergone a 10-point verification procedure. In addition, we believe that 'A' and 4.62/5 ratings from BBB make LHG a viable option for home warranty buyers.
Pros
Offers workmanship guarantee of 60-days
Provides extensive add-on coverage
Offers live chat option
Cons
Does not offer services in Washington and Wisconsin
Comparatively new in the market; low in experience
Featured Home Warranty Companies
1st month free + Free roof coverage

$200 Off + 2 Months Free*

Limit

Upto $2,000 per item

$150 off + Free roof coverage + 2 months free
Liberty Home Guard Plans
Liberty Home Guard offers three plans to the homeowners- Systems Plan, Appliance Plan, and Total Home Guard. Apart from the regular plans, you can opt to purchase items from an extensive list of 43 add-ons.
The table below contains the coverage details of LSG's three main plans:
Systems Guard

This plan provides coverage for six major home systems.

Air Conditioning
Heating
Plumbing
Electrical
Ductwork

Total Home Guard

This is a combo plan that includes everything from systems and appliances plans.

Heating
Oven
Dishwasher
Refrigerator
Air Conditioning
Plumbing
Electrical

Appliance Guard

This plan covers ten primary kitchen and general home appliances.

Refrigerator
Oven
Dishwasher
Washer
Dryer
How Much Does Liberty Home Guard Warranty Cost?
The total cost of your Liberty home guard warranty will depend on the selected plan, your area of residence, and the added optional coverage. However, the average costs of Liberty Home Guard plans are as follows:
| | | |
| --- | --- | --- |
| Plans | Monthly Cost | Annual Cost |
| Appliance Guard | $35.00 | $374.99 |
| Systems Guard | $44.99 | $424.99 |
| Total Home Guard | $50.00 | $474.99 |
If you include any optional item, the monthly cost will range between $4.20–$17 and annually it will be $44 – $195. Liberty Home Guard charges a $90 "per claim fee," deductible, or service fee.
Liberty Home Guard Discounts
Liberty Home Guard offers $200 off with two free bonus months and free roof leak protection with all of its plans.
Liberty Home Guard Coverage
To better understand Liberty Home Guard's coverage, take a look at this:
Systems Guard
Air Conditioning
Heating
Ductwork
Plumbing
Electrical
Water Heater
Appliance Guard
Clothes Washer
Clothes Dryer
Kitchen
Refrigerator
Built-in Microwave Oven
Dishwasher
Range/Oven/
Cooktop
Garbage Disposal
Ceiling and Exhaust Fans
Garage Door Opener
Total Home Guard
Items included in Systems Guard + Appliance Guard
Optional Add-ons
Liberty Home Guard offers protection for the following add-on items that you can purchase separately in exchange for an extra cost.
Pool and/or Spa Equipment
Septic System Pumping
Well Pump
Sump Pump
Central Vacuum
Stand Alone Freezer
Second Refrigerator
Limited Roof Leak
Water Softener
Re-Key
Additional Spa
Lighting Fixtures
Gutter Cleaning
Pest Control
Carpet Cleaning
Trash Compactor
Lawn Sprinkler System
Electronics Protection
Swamp Cooler
Ejector Pump
Ice Maker (In-Fridge)
Freestanding Ice Maker
Wine Cooler/Fridge
Salt Water Pool
Generator
Plumbing Fixtures
Grinder Pump
Water Dispenser Water Line
Instant Hot Water Dispenser
Reverse Osmosis Water Filter System
Pro-Series Refrigerator Coverage
Pro-Series Range/Oven/CookTop Coverage
Pro-Series Dishwasher Coverage
Pro-Series Microwave
Pro-Series Washing Machine
Pro-Series Clothes Dryer
Window Washing/Cleaning
Casita Guest Unit
Learn more about what a home warranty plan covers in our detailed article!
Liberty Home Guard Exclusions
Your Liberty Home Guard agreement has some exclusions. It does not cover:
Electronic, computerized, or internet-based parts
Vents, exhaust lines, and chimneys 
Remote receiving or transmitting devices
Cosmetic defects 
Glass parts and components
Any costs associated with refrigerant
Construction and carpentry costs
Accidents, fire, floods, water damage, electrical failure, and Acts Of God
Defects in manufacturing, construction, or production
Known and unknown pre-existing conditions
Additionally, your Liberty home warranty includes yearly coverage limitations or dollar limits. These are: 
The cost of diagnosing, repairing, or replacing all eligible items during your contract period is restricted to $2,000 per item. 
In the first 90 days, the coverage limit for electrical, plumbing, and optional items is $250. After that, limits will climb to $500. 
Coverage for R-410A refrigerant is limited to $10 per pound of refrigerant.
NOTE: There may be other exclusions and limitations to your LHG contract. We recommend you read the sample contract thoroughly before purchasing the warranty.
How To Buy Home Warranty From Liberty Home Guard?
You can purchase a Liberty Home Guard warranty plan on its own or on our website. You can quickly get a free quote from HomeWarrantyReviews and decide on your home warranty purchased by reading the fine print thoroughly and ensuring you understand Liberty's offerings.
Although, a homeowner must be aware of some factors influencing a purchase choice. Check those out in our post on how to buy a home warranty.
How do I file a Claim with Liberty Home Guard?
To request a service from Liberty Home Guard, you need to keep the following in mind:
You can file a claim 24/7 by logging into your account on Liberty's website. You can file a Liberty Home warranty claim through this portal, view the claim status and history, and renew or upgrade your policy. You can also keep track of your payment history.
You can also call LHG's phone number;(866) 912-0471.
During normal circumstances, the technician will arrive within two business days of receiving your service request.
Liberty Home Guard has the right to schedule the service technician for repairs and replacements. You cannot call your technician.
If any repair or replacement fails within 60 days, the company will send another technician to fix the issue. You will not be required to pay for that service. 
NOTE: Liberty Home Guard will not provide services until any due "per claim fees" or deductible and premiums are paid.
Liberty Home Guard vs. Competition
Here's how Liberty Home Guard compares against other leading home warranty providers:
Liberty Home Guard vs. American Home Shield 
American Home Shield is the industry leader, whereas Liberty Home Guard is a relatively new company with less experience.
AHS provides options on deductibles, while Liberty does not offer such services.
Liberty offers systems & appliances-only plans that might appeal to people who want separate coverage.
Liberty Home Guard vs. Cinch Home Services
In terms of coverage, Cinch covers an expansive list of systems and appliances compared to Liberty Home Guard. 
Cinch Home Services takes up to four days to respond to a claim.
Cinch Home Services holds a B+ rating from BBB, whereas Liberty has an A rating.
Liberty Home Guard  vs. Choice Home Warranty
Choice Home Warranty offers a 90-Day part & 30-day labor guarantee, but Liberty's services are limited to a 60-Day guarantee.
In terms of extra services, Choice provides coverage for homes up to 5000 sq. ft. without an additional fee. Liberty Home Guard does not provide such services.
Liberty has an extensive list of optional add-ons, where Choice provides coverage for only ten such items.
Liberty Home Guard vs. Select Home Warranty
In terms of customer services, Select offers same-day responses on claims. On the contrary, Liberty takes upto two days. 
Select Home Warranty offers services in 46 states, whereas Liberty extended its services to two more, i.e., 48 states.
Liberty also has a lower cancellation fee than Select Home Warranty.
Company Details
Liberty Home Guard is a privately held company registered as Liberty Home Guard LLC. It was founded in 2017 by Benjamin Joseph (current CEO) and is in its 5th year. The company's corporate office is at 4101 Avenue U, Brooklyn, NY.
Methodology
At HomeWarrantyReviews.com, we are dedicated to providing in-depth home warranty reviews so you can choose the best home warranty company & make the most out of it. We examine, compare, and analyze the companies on the following factors:
Cost-effective: We compare the costs of home warranty plans and determine if those are cost-effective. The pricing includes monthly/annual premiums, deductibles, and customer discounts. 
Coverage: We compare the plans offered by different home warranty companies. The coverage includes systems, appliances, and additional offerings.
Claims: We look at customer reviews and determine how satisfied they were with the claims filing procedure, settlement, and response times.
Transparency: We verify if the home warranty company is licensed within the appropriate industry and offer details on the CEOs, contractors, and several settled claims.
Uniqueness: We examine whether the company offers additional services, advantages, or coverage alternatives that set them apart from the competition.
Customer Engagement: We assess the determination of home warranty companies responding to consumer problems in our Complaint Resolution Program.