Should You Buy An Appliance Extended Warranty?
PUBLISHED: JUNE 14, 2021 • 6 MINS READ
It's hard to predict how much an out-of-pocket home appliance repair may cost you. If you wish to hedge individual devices in your home, extended appliance warranties are your best bet. However, this type of warranty only comes into action once the manufacturer's warranty expires for the device in question. The extended warranty functions in a similar manner, when compared to the manufacturer's warranty.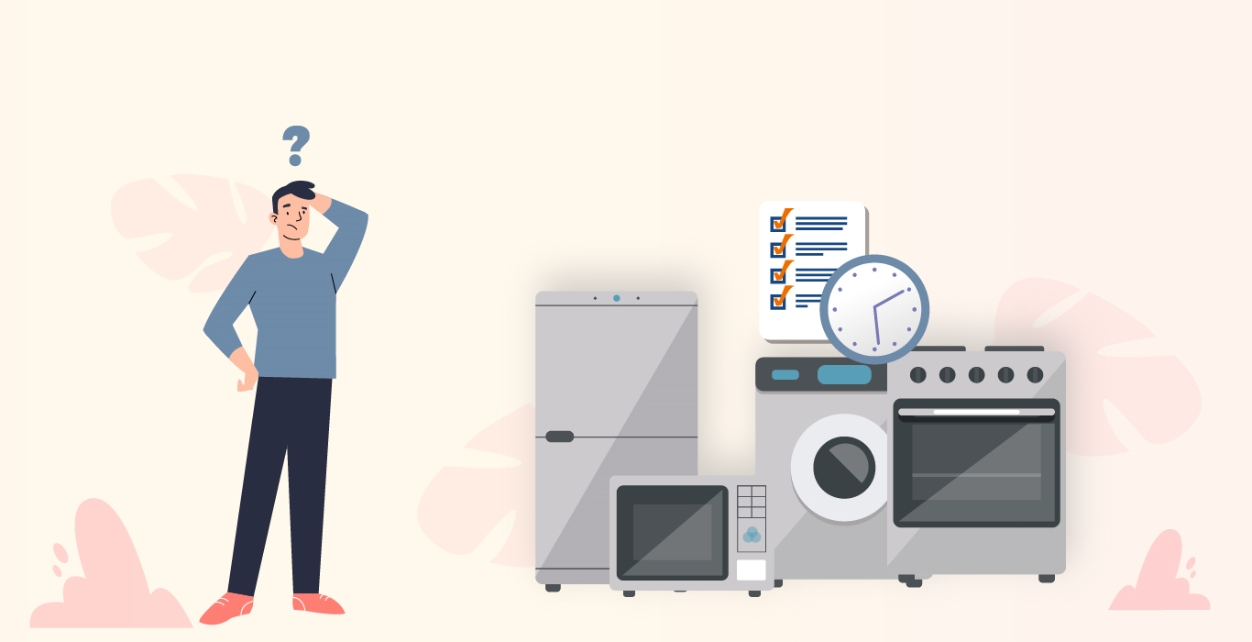 Most of us are confused when it comes to deciding whether extended warranties are worth it. This is because there is limited information online about what is covered under an extended warranty. This blog post will detail all aspects of what an extended warranty covers and how much you can save on your purchase.
Who Should Opt For An Extended Warranty?
An extended warranty for appliances may not be suitable for all homes. You must factor in the age of your major appliances, the type of home you reside in, and your future plans before opting for this type of warranty. Check out the pointers below to analyze whether the appliances present in your home fit the requirements of an extended warranty.
Single-Family Homes
As these properties are located away from the city, looking for a reliable technician can be quite a hassle. Plus, the contractors charge a hefty fee to repair an item, which can burn a deep hole in your pocket.
Since these properties are stand-alone units and rely upon appliances for their smooth functioning, an extended warranty can be a good option. With an extended warranty, you skip the hassle of finding professional help.
Apartments
Many apartment dwellers do not have time to keep on top of issues in their homes, and fail to maintain their appliances in the long run. Appliance warranties provide, an extra layer of protection to ensure the devices remain in good condition for the next few years.
Cottages
Since many cottage owners use their properties for weekend getaways, an extended warranty may be worth it. With this policy, homeowners are assured that their appliances will be in good working condition whenever they visit their cottages.
The Appliances Covered Under Extended Warranties
Extended warranties provide additional coverage to expensive appliances and durable goods. But not every product is covered for the same amount of time or in the same manner. Do keep in mind that the warranty only covers individual appliances, and is an extension of the manufacturer's warranty. So, if you want to protect several devices, you would have to buy individual policies to protect each device. To make sure you understand, we listed out the eligible appliances for protection.
Refrigerators
Microwave
Kitchen Stove
Washing Machine
Trash Compactor
Cooktop
Dryers
Ice Maker
Water Heater
Dishwashers
Oven
Air Conditioner
It would help if you closely evaluate which devices in your home may need protection for the future. For instance, a fridge or dishwasher are critical devices needed for the smooth functioning of your home. However, ultimately it is up to you to decide which items require extra protection, depending on your requirements.
How To Buy An Extended Warranty
You can buy an extended warranty from the very same dealer you purchased the device from. Usually, when buying your device, the business will offer you an extended warranty that you can consider. You can also buy this warranty from the manufacturer of the product.
To do so, check out the company's site online and look for the extended warranty option. If you find it a valuable option, go ahead and purchase the warranty. It is also always better to purchase the appliance extended warranty before the manufacturer warranty expires.
Costs Of Appliance Extended Warranties
The pricing of extended warranties varies between the size of appliances. Read the pointers below to learn more about costs, and other critical aspects related to pricing.
Protecting small appliances, like ice makers and stoves, can cost you anywhere between $20 to $40
Larger device protection ranges between $80-$170
Always read your service contract to know if there are any hidden charges mentioned in the policy
Pros And Cons Of Appliance Extended Warranties
Understanding the advantages and disadvantages of appliance extended warranties is critical. It helps you know what to expect once service begins. Read the pointers below carefully so that you know what to anticipate.
Pros
The warranty can be purchased from the business itself
Protection for small devices is affordable
Trained technicians fix your devices
The contract lasts for more than one year, if applicable
Cons
It only covers single devices
Protection for larger devices is on the expensive side
These warranties only cover the specified appliances and no other items
Extending these contracts is a time-consuming process
Certain aspects, such as trained technicians coming to fix your devices and affordable protection for small devices, make extended warranties a good buy. But on the other hand, these warranties do not offer coverage for laptops, Tvs, Ipads, etc. It is up to you to analyze the good and bad and factor in your needs at the time, before making your decision whether to purchase the warranty or not.
What Are The Differences Between Appliance Extended Warranties and Home Warranties?
There are several critical distinctions between the two warranties. These differences are important to understand before you make your purchase. After reading the following you will know what to expect once coverage begins.
| | |
| --- | --- |
| Appliance Extended Warranties | Home Warranties |
| The warranty only protects single devices | Home warranty plans cover a range of systems, appliances, and parts |
| Customers need to pay a one-time up-front cost | Each time a claim gets filed, customers are required to pay a service fee |
| Coverage is not available for systems | Several different plans are available |
| The warranty has to be purchased from the manufacturer or dealership | The plan must be bought directly through the home warranty company or partner sites |
If you are not too keen on opting for an appliance extended warranty, home warranties are your best bet. Home warranties offer comprehensive coverage when compared to appliance extended warranties. Plus, you get several options to choose from, in terms of coverage and companies. Continue reading to learn more valuable information about home warranties.
Best Home Appliance Warranty Companies
Now that you know many different aspects and benefits of home warranties, you should check out the top three companies offering services. We've listed out important details of these companies below. Go through these features carefully, and opt for a free home warranty quote from your favorite.
Choice Home Warranty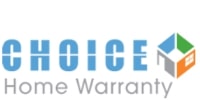 CHW has been a reputed player in the industry since 2008. The company offers customers two plans that cover a range of devices. If you are looking for comprehensive protection for the long term, opt for the Total Plan. On the other hand, if you are not looking for an extensive coverage cap, you could consider the Basic Plan offered by the company.
American Home Shield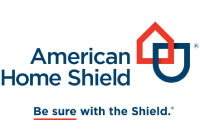 AHS is the pioneer of the home warrant industry and has serviced many happy homeowners to date. Patrons can choose from any of the three new company plans offered. AHS Service warranty period lasts for one year, which you can extend if required. Company service is available across 49 states.
ServicePlus Home Warranty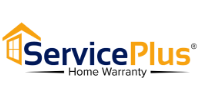 Patrons looking for extensive coverage options should consider opting for SPHW. Company service is available in 46 states, and customers can file claims 24/7. Optional coverage is also available if needed. Customers should keep in mind that a 30-day waiting period is applicable after signing up.
The Final Word – Are Appliance Warranties Worth It?
The company you are buying an extended warranty from will do everything in its capacity to assist you if the product they are covering is damaged. The main reason a third party should take care of your device repair is that they have trained technicians who will assess the damage, and execute repairs in a timely manner.
This means you are in good hands and can rest assured, knowing your appliance will be back in action as soon as possible. If all the boxes are checked, you should consider buying this type of warranty. On the other hand, if you are looking for broader coverage and are sure you will be residing in a single location for the years to come, home warranties are your best bet.
Frequently Asked Questions (FAQs)
Q.
Should I buy an extended warranty on my washer and dryer?
A.
Yes, you can consider buying an extended warranty on these devices, as they are essential items for the smooth functioning of a home. Carefully research the top warranty providers in the market and then pick the best deal available.
Q.
Are extended warranties a waste of money?
A.
With repair costs increasing across the country, extended warranties may not be a waste of money. The cost of these warranties ranges between $20-$170, and services are offered across the nation. However, consider your needs and budget before purchasing one.
Q.
Is it worth getting an extended warranty on a refrigerator?
A.
Yes, you should purchase an extended warranty for your refrigerator. Due to normal wear and tear, the device can start malfunctioning at any given point in time. It is in these instances of uncertainty that the security of an extended warranty can be greatly beneficial.
Also, if you are interested in protecting a range of devices, you could consider opting for a home warranty plan. These warranties ensure timely service is delivered and offer 24/7 customer service.
Q.
What if my appliances cannot be repaired?
A.
If your appliance cannot be repaired by the extended warranty provider, it will be replaced. But you must understand that the company may have a specific limit on how much they will pay for the replacement. Read your service contract thoroughly before finalizing the policy, in order to be aware of the fine print.
Q.
Is buying an extended warranty on used appliances worth it?
A.
Since the appliances are older and the chances of them malfunctioning are higher, you should consider opting for a home warranty policy instead of an extended warranty. Not only will the home warranty cover a broad range of your older devices, the company will send trained technicians from authorized service centers to fix your devices.
Q.
How much does an extended warranty cost for a dishwasher?
A.
The cost of extended warranties for dishwashers ranges between $120 to $160. As there are several extended warranty providers available in the market today, thoroughly research each company carefully before moving forward. Finally, make the correct choice by taking into account your current budget in hand.
Q.
Is Asurion a good choice for extended warranties?
A.
Yes, Asurion is a company worth considering. This extended warranty provider offers protection for refrigerators, washing machines, dryers, and ovens. Depending on whether or not these appliances are present in your home, opt for the perfect policy.
Q.
How good is Lowe's Extended Warranty?
A.
Lowe's Extended Warranty has received several positive reviews and does offer credible services. Be sure to check whether the device you want protection for is covered under the company's appliances list.
If you have any doubts about those issues, reach out to Lowe's customer care regarding coverage or payments. Before finalizing everything, read the specific terms and conditions mentioned in the company's policy, and sign the contract.
Q.
How can I file a home warranty claim?
A.
Filing a home warranty claim is a simple process if done correctly. If your appliances are covered under a home warranty policy, and you notice a malfunction, reach out to the appropriate company. You can get in touch with them via phone or through their online portal.
Once your claim is finalized, the designated technician will reach out to you, asking you to schedule a visit at a convenient time. When the technician arrives and a thorough diagnosis is conducted, the item will either be repaired or replaced. You must pay the necessary service call fee at this time.