How to Cancel Home Warranty Policy
PUBLISHED: June 20, 2012
•
6 MINS READ
A home warranty protection is a form of insurance intended to protect homeowners from expensive repairs of appliances and systems. On average home warranty policy, homeowners are required to pay a flat rate deductible for each service call other than an annual fee.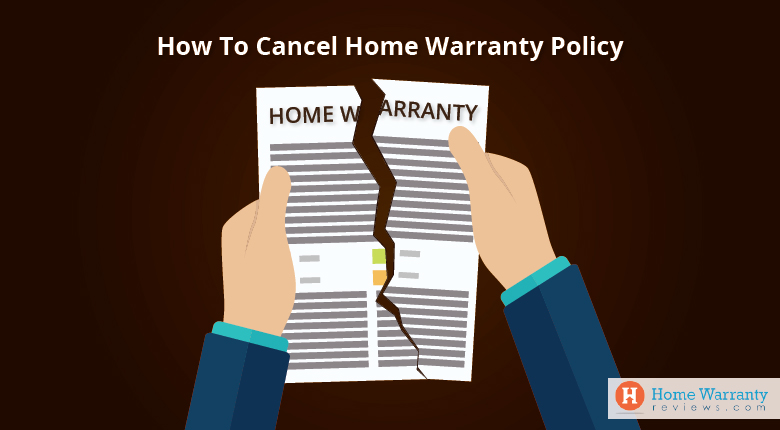 Sometimes a seller will put home warranty policy as a part of the package when negotiating the sale of a home. Other times you may desire to procure a home warranty so as to protect yourself against repairs that may become essential in your home.
Though a home warranty company will not cover pre-existing conditions in your home, it can be a useful way to reduce unpredicted expenses when you possess a home. When you pick a home warranty company, they ask for a 3 year lock-in period for the maintenance schedule in order for the home warranty company to honor your claim when the appliance breaks down.
Also, you may also look at canceling a pre-existing insurance policy. This usually happens when you renovate your house and its appliances and they are not a part of your warranty policy. In these cases, you go to HomeWarrantyReviews.com and resolve it using the Complaint Resolution Program.
How to call off a Home Warranty?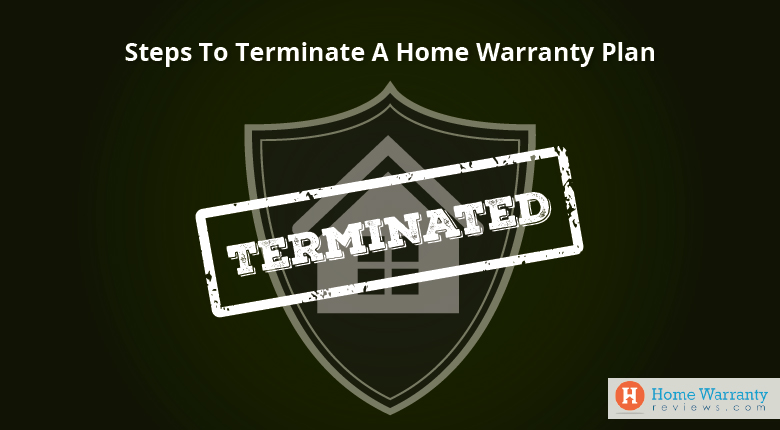 While home warranties are beneficial to useful older appliances, some homeowners discover that they don't need the home warranty plan any longer. When this happens the homeowners must take several steps to terminate the home warranty plan so as to avoid additional charges.
Step 1
Get in touch with the home warranty company by telephone to talk to a representative. Tell the representative that you desire to terminate the policy. Inquire the representative about the standard process for terminating.  Ask particularly whether you may expect any prorated premium refund and about cancellation fees.
The representative may inform you that you require sending the warranty company written notice of termination. Obtain the mailing address from the representative along with the representative's name. If there is an option to cancel by phone you can avail that option, but using snail mail is a better option as you will have a proof of cancellation request.
Step 2
Write a notice to the home warranty company in order to inform them that you want to terminate your policy. Date the notice with the current date and state your policy number and dates of coverage in the notice. Specify the prorated refund information you received from the representative and add the representative's name. Sign your name at the bottom of the notice.
Step 3
Send the notice via registered post or courier to the address you received from the warranty company representative. Make sure you keep the receipt.
Step 4
Wait for a check from the warranty company with your prorated premium refund. The refund may have a cancellation fee removed from it.
American Home Shield established in 1971 is a 46-year-old company that focuses on offering home warranties. Well-liked among homeowners, contractors and real estate companies, American Home Shield has a wide assortment of the appliance, central heating and cooling, and water heater warranty products. Get an American Home Shield cancellation by simply calling 800-858-1922 or mailing them.
If you are certain to call off your AHS Home Warranty service, make sure to avoid potential problems by cautiously reviewing your warranty contract before commencing the cancellation process.
Instructions
Step 1
Assess the original American Home Shield contract. The company contract is state-specific with termination terms that are planned to obey the individual states' consumer protection laws. To avoid being charged unforeseen fees, evaluate the contract before contacting American Home Shield. Also, if you are creating a new contract with the same firm then you should work out a deal to waive the cancellation fees in the new policy. In case you don't find your original contract, send a letter via certified postal mail to American Home Shield requesting a copy of the contract for personal records.
The address is as follows:
American Home Shield
P.O. Box 849
Carroll, IA 51401-9901
Step 2
Write a cancellation letter asking for the termination of services. This letter must have the warranty holder's name, service address, and account number. It should also request that the warranty service is terminated 30 days from the date of the letter. American Home Shield needs a minimum of 30 day's notice, so set your mind to shell out for an extra month of warranty service.
When mailing the letter have an extra copy mailed to the credit card issuer or the bank being drafted for the automatic monthly payments. Ensure to add a CC postscript to the letter sent to American Home Shield so that it is known that bank has been informed. Do not try to email, fax or call customer service to make cancellation requests, as the receipt of these requests can be difficult to verify.
Step 3
Call credit card issuer or the bank handling the automatic warranty payments and inform the customer service representative that the account is listed to be terminated. Confirm that the copy of the termination letter has been received, and notify the representative of the last expected payment date. Detail the date and time of the phone call along with the name of the representative spoken to.
Step 4
Contact American Home Shield via registered mail requesting for written verification of warranty cancellation. It can take up to 5 weeks to obtain this written confirmation, and once you get it, file it away with the original contract.
Once the cancellation has been verified, watch for bank details that charge accounts which have confirmed for unlawful deductions made by American Home Shield. If money is drafted from an account 30 days after the termination request is made or after termination has been confirmed, call the bank or card issuer. Offer to fax the written cancellation verification and in most circumstances, the bank or credit card issuer will repay the additional charge.
Find out how you can cancel a plan and opt for a new policy.
A home warranty is not a contract of insurance, residential service warranty, implied warranty or extended warranty. You should cancel within the first 30 days of the order date so that you can get a refund of the contract fee less the $50 administrative fee and if there were any service costs incurred.
In case you cancel your contract in the first 30 days of the coverage then you will get a refund minus the service or claims incurred. Call American Home Shield at 800-858-1922 to cancel your home warranty plan.

You can cancel your First American Home Warranty by discussing the cancellation options with a support personnel by calling 800-992-3400 or email your cancellation request to cancellationsupport@firstam.com. Don't let the First American home warranty lawsuit play a role in your decision making.
Yes, home warranty plans are worth your while as consumers frequently expect a lot more. Though these plans are not insurance policies, they serve to provide protection for appliances and systems that were damaged due to wear and tear. Home warranties pay for fixing or replacing components.
Usually, home warranties cost $300 to $500 and they last for a year from the date of closing. If you buy a seller's home warranty then it should include coverage for your home when it's on the market. The warranty would then be transferred to the buyer for one year of coverage which begins on the closing date of the sale.