Advertisment Disclaimer
We maintain complete transparency with the readers on our website. The company rankings on our site are independent of any marketing relationships that we may hold with a home warranty company. We may receive compensation for receiving quotes or placing advertisements. However, this does not affect a company's rankings. Companies are ranked solely on the basis of consumer reviews and ratings received from home warranty users.
Choice Home Warranty
Choice Home Warranty is one of the largest companies that has been tending to the needs of customers for over a decade, covering more than 1,000,000 homes across the USA. Choice's service contracts help save consumers from high out-of-pocket expenses on unexpected repairs or replacements of home systems and appliances.
Choice Home Warranty offers comprehensive plans at highly competitive prices. They cover a variety of systems and appliances like heating systems & ducts, plumbing systems, electrical systems, and water heaters, etc. The plans can be tailored as per the needs and requirements of the customers.
The company also provides add-on coverage options to its customers. A complete coverage package combined with excellent customer service makes Choice one of the preferred home warranty companies in the country.
Choice Home Warranty assigns qualified repair professionals from their network of over 15,000 contractors. The company covers 48 states except for California and Washington.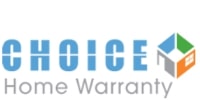 $1,500
Estimated Appliance Coverage
$1,500
Estimated System Coverage
Yes
Complaint Resolution Program
WHY Choice Home Warranty?
Over 11+ years of experience in the home warranty industry
Choice Home Warranty is one of the few companies to offer 'roof repair'
The first month in the home warranty contract is free of charge
Participates in Complaint Resolution Program
Offers 24/7 customer care
Provides the option to customize coverage as per customer requirement
The coverage limit is $1.5K for each item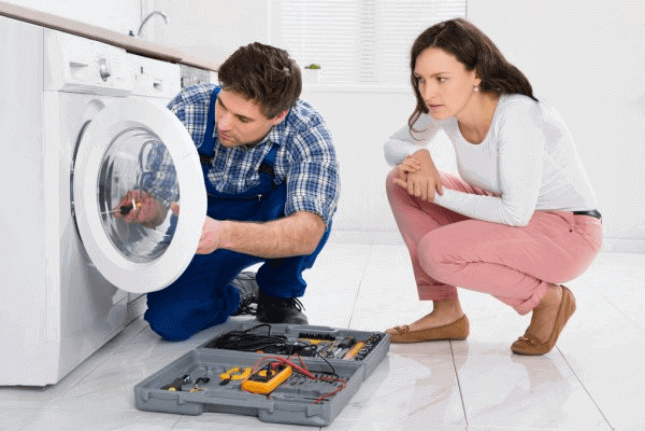 Choice Home Warranty Coverage
Choice Home Warranties contracts protect you from sudden breakdowns of your home systems and appliances. They also make it easier to sell your home, fetching a 3% higher selling price.
Choice Home Warranty offers two plans, both giving good coverage for a wide range of home systems and appliances. The Total plan offers more comprehensive coverage when compared to the Basic plan.
Basic Plan: Covers most systems and appliances except AC, refrigerator, clothes washer, and dryer
Total Plan: Covers all major systems and appliances
Apart from the list of appliances and systems, you can also opt for additional coverage. Choice Home Warranty offers optional coverage for swimming pools, spas, sump pump, well pump, and roof leakage protection which is not offered by most other home warranty companies. They also replace ENERGY STAR qualified products.
The first month of your Choice Home Warranty contract is free. However, if you request a service call, you will still need to pay the deductible or service call fee of $60.
Choice Home Warranty Cost
The cost of Choice Home Warranty's plans begin at $370 and can go up to $450, depending on the plan chosen. The trade call fee would be a maximum of $85 unless the actual repair fee is lesser. The fee will have to be paid regardless of whether the coverage is extended or denied. There is also a 30 day waiting period after the purchase of the contract. This can be waived if the company receives a notice of prior coverage within 15 days from another provider or a report certifying that the home systems and appliances are free from pre-existing conditions.
Choice Home Warranty CLAIMS
Choice Home warranty is one of the few companies to have a service recall period on offer. If the problem recurs within 90 days of repair, follow up work will be performed at no service call fee. Here is how you can file a CHW claim:
You can file a claim online through the Choice Home Warranty login portal or by calling the phone number
Choice Home Warranty will contact an independent service technician to come at your convenience
Choice Service Call fee will have to be paid by you to the contractor. This amount maybe $85 or the repair cost, whichever is lower
Read the Choice Home Warranty reviews to find out how the claim process works out for fellow buyers.
Choice Home Warranty receives largely positive reviews for the quality of customer service. The company promises to schedule service visits within 2 business days for claims filed during the week and 4 days for weekend claims.
What are the exclusions and limits of Choice Home Warranty contracts?
It is imperative that you read the service agreement to understand in detail the coverage inclusions and exclusions. Home warranty agreements do not provide unlimited coverage amounts on repairs and replacements. There are upper ceilings on each system and appliance.
Choice Home Warranty will not cover malfunctions due to rust, corrosion, mold, misuse, mildew, improper maintenance against manufacturer instructions, missing parts, structural variation, etc. They will also not do any replacements on account of parts problems within the first 30 days of the contract.
The contract does not extend to commercial-grade systems and appliances you may have. CHW also reserves the right to give cash in lieu of actual replacement (which may cost lower than retail prices for Choice).
The home warranty agreements only extend to single-family homes (including manufactured homes), new construction homes, condominiums, townhomes, and mobile homes under 5,000 square feet. Bigger homes will have a different fee.
CHOICE HOME WARRANTY FAQs
How can I get a free quote from Choice Home Warranty?


The most convenient way of getting a Choice Home Warranty quote for free is through HomeWarrantyReviews.com. All you need to do is submit your zip code and email address, the free quote will be sent to your inbox within 24 hours. No credit card details are required to request a free quote.
Does Choice Home Warranty provide Roof Coverage?


Yes, Choice plans do offer roof leak coverage so you can get roof leaks repaired at a very low cost. It is, however, an add-on option to the Basic Plan or the Total Plan.
Do Choice Home Warranty plans come with a waiting period?


Choice Home Warranty coverage starts after the application has been accepted and this contract continues for 365 days. Coverage can begin before 30 days if the home has been covered by Choice Home Warranty by another contract holder. However, there needs to be proof that shows that there was no lapse of coverage within 15 days of the order date sent by the previous owner.
Is a home inspection necessary for getting a home warranty?


It is not necessary to get a home inspection but it's a good idea to get one all the same. Choice coverage will be available regardless. They will however not cover any known and unknown pre-existing conditions causing malfunctions.
Choice Home Warranty REVIEWS
Ready to share your home warranty experience with Choice Home Warranty? Click here to write your own review
https://www.homewarrantyreviews.com/wp-content/themes/HWR-2020