With over 14 years of experience, Choice Home Warranty has established itself as one of the leading companies in the home warranty industry. They have handled over 6 million service requests and served over 1.9 million homes nationwide. 
They offer two plans to cater to the varying needs starting at $46. Also, their network coverage with over 25,000 contractors will assist in quick response for claims, which customers can file 24/7 on their website or by phone.   
Based on over 9,500 genuine customer reviews and expert research of our editorial team, we have compiled a detailed Choice Home Warranty review to help homeowners with- 
Details on plans, coverage, costs, and exclusions 

Step-by-step guide on the claim process 

Genuine reviews submitted by Choice Home Warranty customers
Why Choice Home Warranty?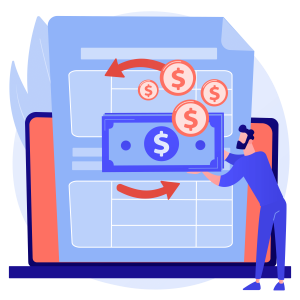 Choice Home Warranty has served over 1,650,000 homes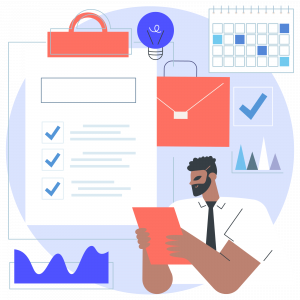 The company has processed over 6,000,000 service request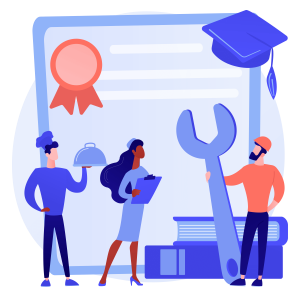 Choice has over 25,000 contractors nationwide for quick assistance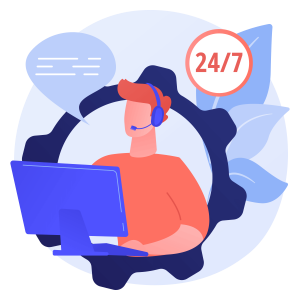 The company operates 24/7 to help customers on claims and other issues
Home Warranty Reviews 2023

M B , NV, Henderson
My garage was was malfunctioning, wouldn't stay closed.called Choice. They sent a contractor out from Southwest doors,Jose notified us of his arrival, was on time, courteous and efficient in repairing the issue,!! Thank you Jose and thank you Choice!!!!

Janet C Sorenson , NC, Matthews
I am very satisfied with Choice Home Warranty! The Technician was outstanding and everything was done proficiently and quickly! Customer Service was very professional. Thank you for everything.

Lolita , MS, Olive Branch
I am very pleased with the overall service and turnaround time of repairs or replacement.

Gary Pro , NV, Las Vegas
BEEN WITH CHW SINCE JUNE. I SUBMITTED A CLAIM ON 9/2 DUE TO MY AC STOPPING. I LIVE IN VEGAS AND I NEEDED IT FIXED ASAP. I RECIEVED FREQUNT UPDATES AND THEY FOUND ME A AC TECH WITHIN 24 HOURS. MY SERVICE WAS SCHEDULED FOR 5 DAYS LATER, BUT I WAS INVITED TO CALL HIM IF I WANTED TO CHANGE THE DATE. I DID AND HE CAME OUT (AT MY REQUEST) THE SAME DAY EVEN THOUGH IT WAS A SUNDAY AND A HOLIDAY WEEKEND! WITHIN AN HOUR HE HAD FIXED THE PROBLEM! I COULDN\'T BE HAPPIER WITH CHW AND THIER SELECTED AC TECH!

Christopher Gafney , TX, Mckinney
This is my first claim with Choice and so far, so good. The claim creation process was quick and easy online. The tech that came out (appliances) was very knowledgeable and personable. Waiting to see if the full repair will be covered. Will submit another review after full completion.

Rafael Arriaga , FL, Kissimmee
I Sign in for the plan and so far they have deliver a good quality service with their listing repair providers. They have fix my AC and replace parts in my laundry room dryer.
Pros & cons of Choice Home Warranty
Pros
Free roof leak coverage
24/7 customer service
90-day parts guarantee and 30-day labor guarantee
Cons
No choice of contractor
Low aggregate limit for the contract
Choice Home Warranty Covered States
Choice Home Warranty offers services in 49 states, excluding Washington.
Enquire For Cost-effective home warranty plans
Protect Your Home Appliances And Systems Starting As Low As $1.5/Day
Choice Home Warranty Plans & Coverage
Choice Home Warranty provides two plans for homeowners- Basic Plan and Total Plan, offering different coverage for home appliances and systems.
Basic Plan covers 14 household appliances and systems, including plumbing systems, electrical system, water heater, whirlpool bathtub, and dishwasher. This is ideal for homes that are looking for an affordable plan with limited coverage options.
On the other hand, Total Plan covers 18 appliances and systems, making this the more comprehensive option. This plan covers everything from the Basic Plan list and 4 additional appliances such as the dryer, washer, refrigerator, and air conditioner. This is appropriate for homes looking for a more extensive coverage option.
| | | |
| --- | --- | --- |
| Covered Items | Basic Plan | Total Plan |
| Air Conditioning system | | ✓ |
| Heating System | ✓ | ✓ |
| Electrical System | ✓ | ✓ |
| Plumbing Stoppage | ✓ | ✓ |
| Plumbing System | ✓ | ✓ |
| Water Heater | ✓ | ✓ |
| Whirlpool Bathtub | ✓ | ✓ |
| Oven/Range/Stove | ✓ | ✓ |
| Refrigerator | | ✓ |
| Dishwasher | ✓ | ✓ |
| Cooktop | ✓ | ✓ |
| Garbage Disposal | ✓ | ✓ |
| Built-in Microwave | ✓ | ✓ |
| Ductwork | ✓ | ✓ |
| Ceiling & Exhaust Fans | ✓ | ✓ |
| Garage Door Opener | ✓ | ✓ |
| Clothes Washer | | ✓ |
| Clothes Dryer | | ✓ |
Optional Add-ons – You can choose from Choice Home Warranty's add-on options to supplement your coverage. The limit may range from $250-$500 per item.
Pool / Spa
Limited Roof Leak
Additional Spa
Stand Alone Freezer
Central Vacuum
Second Refrigerator
Well Pump
Septic System
Sump Pump
Septic Tank Pumping
Find out all the components of systems and appliances covered per the sample contract of Choice Home Warranty below.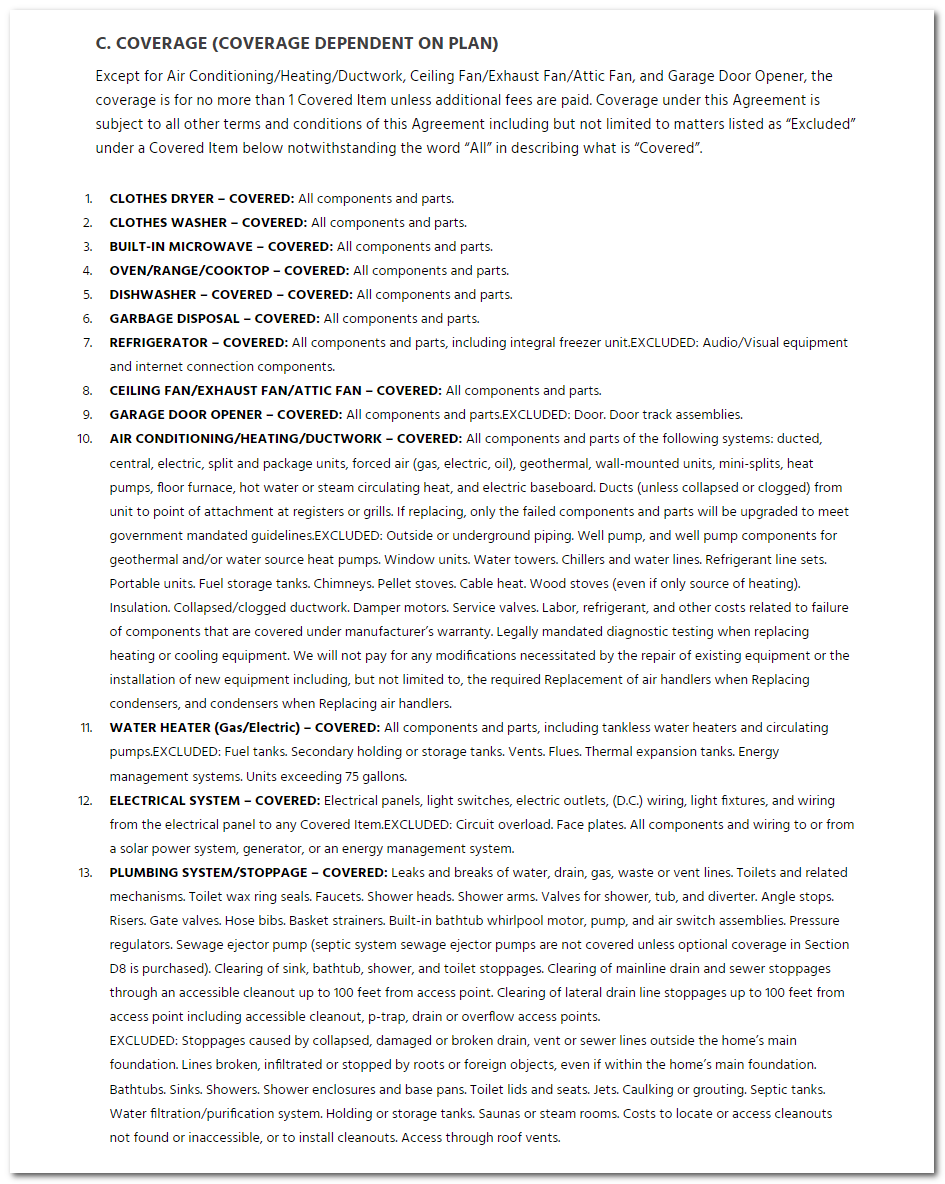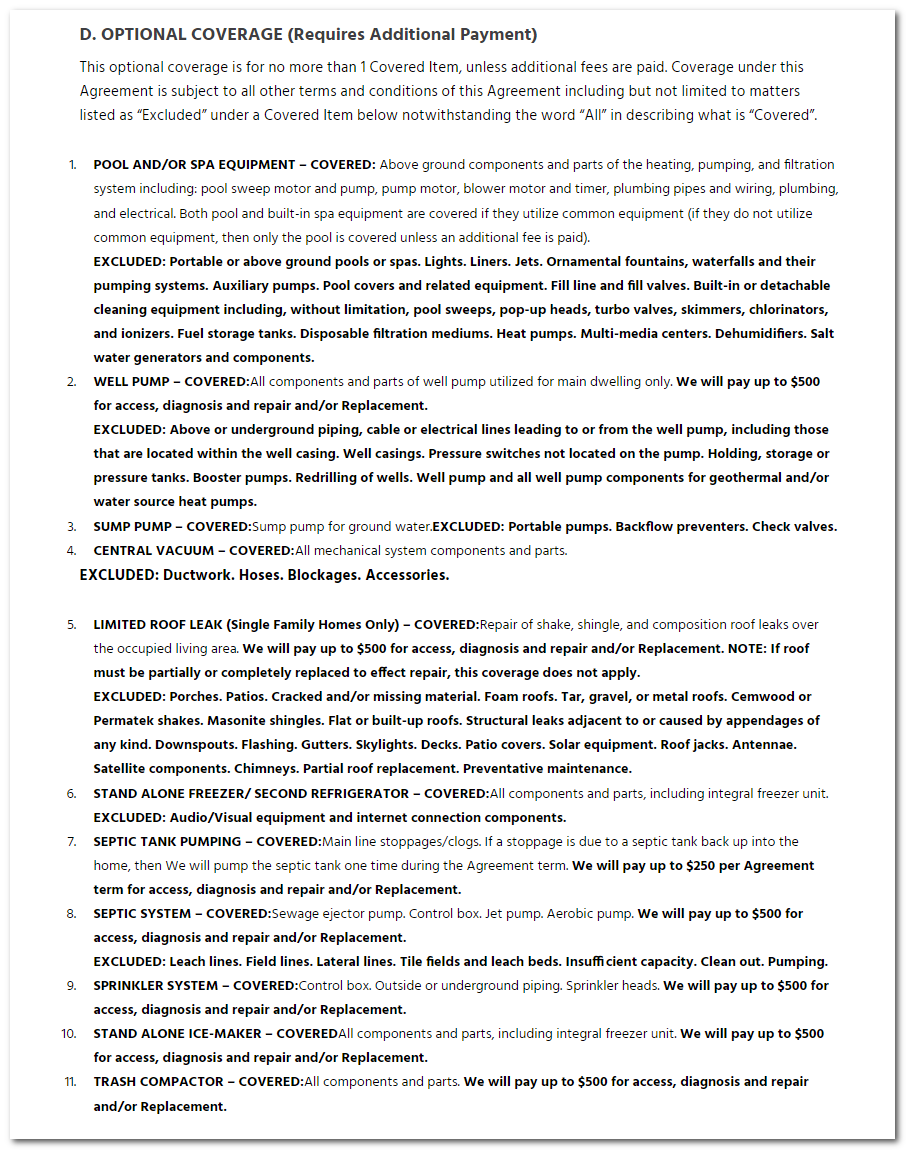 Image description: Choice home warranty optional coverage from Choice Home Warranty Official User Agreement
Choice Home Warranty Exclusions
Each covered item's repair or replacement cost is limited to a certain amount. Choice's sample contract mentions a limit of $3000 for access, diagnosis, repair, or replacement for covered items. However, the amount may vary for some items. Other exclusions include:
 Items that fall into disrepair due to neglect, lack of maintenance, unforeseen circumstances, etc.

Items with pre-existing conditions are also exempt from coverage.
Read our article on Home Warranty Coverage for a detailed explanation.
Pro Tip: Home warranty contracts lay out their limitations and exclusions. We recommend reading through your service agreement in detail before signing up.
Choice Home Warranty Cost
The cost of Choice Home Warranty Plans is nominal compared to some companies. The Basic Plan starts at $46, and the Total Plan costs $55. These charges might further go up if you opt for optional add-ons. 
As per the industry standard, Choice Home Warranty's price of the Basic Plan is at par with the charges of the other competing companies. On the other hand, the Total Plan cost is relatively lower than the average cost of a comprehensive plan, making this an affordable option for customers.
Cost information of Choice Home Warranty plans:
| | | |
| --- | --- | --- |
| Plans | Monthly | Yearly |
| Basic Plan | $46 | $530 |
| Total Plan | $55 | $630 |
Find the details of service charges below:
| | |
| --- | --- |
| Service Fee Cost (Deductible) | $75–$125 per visit |
Choice Home Warranty Discounts
Choice Home Warranty offers a month's worth of coverage and roof coverage for free.
Trustworthiness & Customer Service Of Choice Home Warranty
Choice Home Warranty has received a rating of 3.5 on 5, from over 9,700 reviews on our platform. The company has received numerous positive reviews recently, as people praise the technicians sent by the company and their overall service quality. Choice Home Warranty also received a rating of 3.6 on 5 on Google Reviews.
The company offers two simple plans, one offering basic coverage and the other offering comprehensive coverage for customers. The price structure of the premium and the deductible is also simple and easy to understand for prospective customers.
Compared to other prominent players in the market, Choice Home Warranty plans' coverages are less liberal, as it has various restrictions. The company doesn't cover items with known or unknown pre-existing conditions and without maintenance records. 
One of the points that have earned many positive reviews for Choice Home Warranty is its service personnel's promptness and ability. Many comments reflect the effectiveness with which the servicemen have rectified customer issues.
In totality, the simplicity of the plans, cost structure, and service personnel quality is bringing in good reviews for Choice Home Warranty. However, the company must consider expanding the scope of coverage to items irrespective of preexisting conditions or the availability of maintenance records. 
How To Buy A Home Warranty Plan From CHW?
Before buying a Choice Home Warranty contract, consider getting the following things done –
Getting a Home Inspection – Prove the working condition of your appliances and systems.
Deciding On a Plan – Get the best home coverage.
Reading the Sample Contract – Understand the nature and extent of coverage.
Reading Choice Home Warranty Reviews – Find out the customer satisfaction levels and any complaints that may concern you.
Getting a Price Estimation – Figure out if Choice's plans are a fit for your budget.
The actual process of buying a Choice Home Warranty is straightforward. You can purchase the plan of your choice by requesting a free quote on our website.
Choice Home Warranty Claim Filing Procedure  
The process of filing a claim with Choice Home Warranty is simple. Follow these steps to place a service request:   
You can file a claim online through the Choice Home Warranty login portal or call them using the Choice Home warranty phone number (1-888-531-5403).

Choice Home Warranty will contact an independent service technician to come at your convenience.

The company schedules service visits within two business days for claims filed during the week and four days for weekend requests.

Choice service call fee will have to be paid by you to the contractor. This amount will be $85.
Find out more on filing service requests as per the details given in Choice Home Warranty's sample contract from the image below.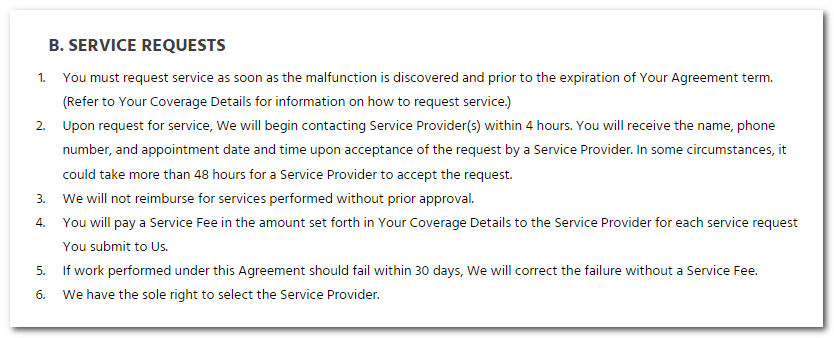 Image description: Service requests from Choice Home Warranty Official User Agreement
Methodology
As the oldest home warranty research platform, we have been reviewing these companies for a long while. Our methodology consists of the below-mentioned parameters, which we use to evaluate the performance of the companies.
Company's plans

: We keep ourselves updated with industry trends and new offerings from different companies.

Coverage

: We evaluate

home warranty companies

periodically to check if their terms and conditions have changed and if their offerings align with living standards and home maintenance trends.

Contract terms

: We reach out to company representatives to clarify details that look murky. A thorough reading of their sample contracts is necessary in our process.

Customer service quality

: User reviews talking about customer service are more important than ever in our review strategy. The best thing about our website has always been that we provide a platform where companies can't obfuscate criticism.

Trust

: We ask companies to share documents with us to prove their credentials and keep an eye on their standing with the BBB.
Editorial Note On Choice Home Warranty
Our editorial opinion on Choice Home Warranty is that it matches up to the industry standard with its pricing, plans, and services. It is suitable for anyone looking for plans that are easy to understand but is reasonably extensive in their coverage. Choice Home Warranty's service credential is another plus for prospective customers, as per many reviews, which is an enticing factor. 
Conclusion 
Choice Home Warranty has made a name for itself in the market, as its plans, cost and coverage makes this a worthwhile option for your consideration. But we recommend that you conduct a thorough research before making the final decision. Read the fine print of their contract to ensure that you understand every detail of the plan.  
Quick Details About The Company
Here are some of the primary details about Choice Home Warranty:
| | |
| --- | --- |
| Founder | Victor Hakim |
| Year Of Establishment | 2008 |
| CEO | James Mostofi |
| Address | 1090 King Georges Post Road, Edison, New Jersey, United States |
| Type Of Company | Private  |
Why Should You Trust HomeWarrantyReviews?
We are America's first independent Home Warranty Research and Review platform and have been in existence for 14+ years

More than 80+ companies are listed with us

We have over 100,000 genuine & verified customer reviews

We use a two-step verification process to maintain the authenticities of reviews

We have a unique Complaint Resolution Program.
Choice Home Warranty FAQs
Q.
Does Choice Home Warranty Cover A/C Replacement?
A.
Choice Home Warranty covers all components and parts of air conditioning systems. However, the contract does not extend to more than two systems below 13 SEER air conditioning systems, nor does it cover the window or portable units.
The central air conditioner should not have more than a 5-ton capacity and must not be a commercial unit. You can find more information on inclusions and exclusions in your sample user agreement.
Q.
Is A Home Inspection Necessary For Getting A Home Warranty?
A.
It is not compulsory to get a home inspection, but it's a good idea to get one all the same. Choice coverage will be available regardless. They will, however, not cover any known and unknown pre-existing conditions causing malfunctions.
Q.
Does Choice Home Warranty Provide Roof Coverage?
A.
Choice Home Warranty offers roof leaks coverage, so you can get your roofs repaired at a meager cost. It is, however, an add-on option to the Basic Plan or the Total Plan.
Q.
Does The Choice Home Warranty Cover Electrical Issues?
A.
Yes, Choice Home Warranty does cover electrical issues as the plans cover the home's electrical system. They cover most components and parts of the electrical system with a cap of $500 per year.
Q.
Is Choice Home Warranty Legitimate?
A.
Choice Home Warranty is licensed to operate in most states and is a registered company. They have been in business for nearly a decade.
Q.
Does Choice Home Warranty Replace Appliances?
A.
If  Choice Home Warranty cannot carry out repairs for covered appliances, they might provide a replacement or cash instead of the same.
Q.
How To Cancel Choice Home Warranty?
Q.
Does Choice Home Warranty Cover Normal Wear And Tear?
A.
Yes. The home warranty plans from CHW are intended to provide discounted repairs and replacements of home systems and appliances undergoing expensive breakdowns due to normal wear and tear.
Q.
How Does Choice Home Warranty Reimbursement Work?
A.
If Choice cannot carry out the repair or replacement services, they provide cash as reimbursement. The amount is paid according to the terms and conditions of the home warranty contract. Sometimes, they may authorize users to hire technicians and reimburse the invoice generated.
Q.
Is there a waiting period for Choice Home Warranty?
A.
Yes, once the policy is approved by the homeowner, Choice Home Warranty needs a 30-day waiting period before their service begins.
Q.
Is Choice Home Warranty transferable?
A.
Yes, according to Choice Home Warranty, customers can transfer the contract at any given time at no extra cost. However, the transfer rules are different for all states, so we encourage you to read your agreement carefully. 
Q.
Where is the Choice Home Warranty Corporate Office located?
A.
The Choice Home Warranty's corporate office is located in Edison, New Jersey, United States. 
You May Also Be Interested In
| | | | |
| --- | --- | --- | --- |
| | | View More | View More |
Choice Home Warranty reviews