Movers and Packers: What You Should Know About?
PUBLISHED: June 26, 2017
•
6 MINS READ
A person may decide to move for various reasons during the course of his or her life. The change in address could be because of a change or relocation in your job, marriage, the need for more space or an upgrade, to be closer to school or college, or the need for change in lifestyle. So selecting the right Movers and Packers in the United States becomes important.
Under three circumstances will you need to use Movers and Packers, i.e. if you are moving to another location:
Within the same State

To another State

To another Country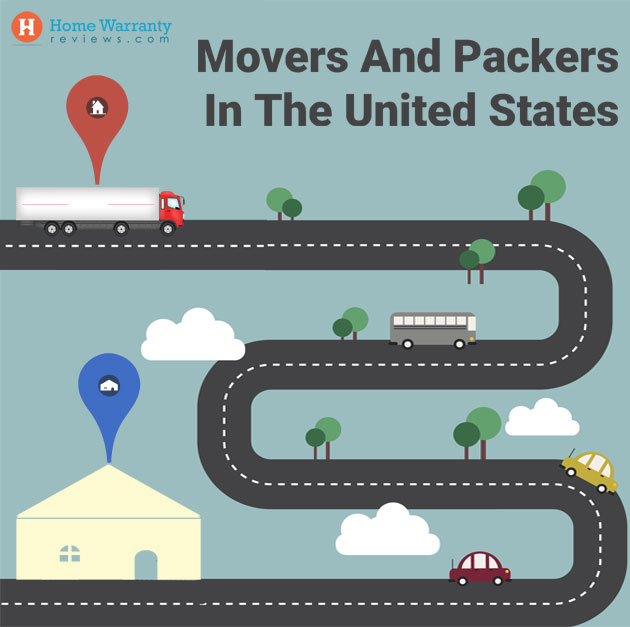 Moving can be a very stressful process, mentally and physically. It takes time and is expensive to shift homes in the United States. Yet, according to the U.S. Census Bureau, over the last ten years over 40 million US citizens have shifted in the United States, annually. About 85% of the citizens who have shifted have moved within the same State, 12% to another State and 2% to another country. The trend of shifting shows us that most people are inclined to shift within the same State.
Who Are Movers And Packers?
Movers and Packers (or Packers and Movers) are companies dedicated to packing and moving goods from one location to another. Some companies may provide only packing services, while others may provide only moving or transportation services. Most companies are dedicated to doing both packing and moving, though you will need to check with the company just to be sure. Movers and Packers are also referred to as a moving company, a van line or removalist. Some of the general services provided by Packers and movers are packing, loading, moving, unpacking, unloading, arranging of items, cleaning services, warehousing facilities, etc.
In the United States, Movers and Packers base their charges on multiple factors, such as the weight of the contents to be transported, the distance to the location, the time of the year the shift occurs and the time-frame in which the goods need to be transported. The same factors apply in Canada too. In the UK and Australia, the cost is charged on the volume of the goods rather than the weight. Some movers may have a flat rate pricing system and standard rates apply to certain brackets. As a person shifting, it is important to evaluate which option would save you a few extra bucks by doing some nifty research.
DIY Packing & Moving
By using a rented truck or a truck rental service, you can move on your own by doing it yourself. You must start by renting out a trailer or truck. You may also need to facilitate the moving process by obtaining cargo belts, dollies, and furniture pads. Once you have your transport figured out, you have to start packing. This means you need to get, borrow or buy boxes, bubble wrap, tape and paper for moving. Fragile goods need to be packed separately and secured with bubble wrap. Boxes need to be labeled and filled with the contents of your home (eg. books, cutlery, clothes etc). Next, you have to load all your packed goods into your truck, drive all the way to your location and once you reach your new home, you have to unload everything, shift it into the house, unpack the goods and boxes, arrange everything in place, and so on.
Self-service companies are also a feasible option to use when you want to move and you don't have transportation. You can buy a space on a trailer or shipping containers, and professionals drive these containers across the United States to your new location. The added costs of renting, buying supplies, transporting, fuel, etc. should be cheaper than using a Packer and Mover service to opt for this or the DIY route. But, is the time, energy and effort worth it?
Advantages Of Using Packers And Movers
Packers and Movers take care of A-Z if required. They ensure you don't have to lift a finger throughout the process of shifting.
Moving can be a very stressful process, mentally and physically. It takes time and is expensive to shift homes in the United States. Yet, according to the U.S. Census Bureau, over the last ten years over 40 million US citizens have shifted in the United States, annually. About 85% of the citizens who have shifted have moved within the same State, 12% to another State and 2% to another country. The trend of shifting shows us that most people are inclined to shift within the same State.
Some of the advantages of using a packing and moving company are:
Use of specialized services
Doing a job repetitively makes a person specialized in that field or area. Packers and Movers provide specialized services during shifting homes. Professionals are appointed to take care of your packing and moving.
Assurance
An assurance is a positive declaration that is intended to give confidence. The safety of your goods is assured during all phases, while packing, in transit and while unloading. The Packers and Movers make a commitment or oath to carry out their specific duties.
Supplies provided by the Packers and Movers
Most of the supplies (such as boxes, bubble wrap, tape, etc) are usually provided by the packing and moving company. The Packers and Movers also pack everything in such a way so that your goods fit optimally on the truck and are safely secured.
Saves time and cost
Packers and Movers are also very organized and process oriented. With most Americans employed in some way, it is difficult to get time to pack and move. A packing and moving company helps you save time and money by doing it for you. By shifting yourself, you may actually end up spending more on fuel, renting a vehicle, mental and physical exertion, etc. than by hiring a moving company.
Transit insurance or movers insurance
Movers and Packers provide transit or movers insurance that is designed to safeguard your goods during the process of transit or shifting (by truck, carrier, etc.). Transit insurance is calculated on the weight of the goods and usually charged at the rate of 60 cents per pound in the United States of America.
Additional services
Movers and Packers provide additional services that could be incentivising as well. Some of these services include (but are not limited to) home rearranging, shop or office moving, commercial moving, warehousing, vehicle migration services, etc. Warehousing is an important facility if your Packers and Movers provide you with it. A warehouse enables you to store your goods securely till transit.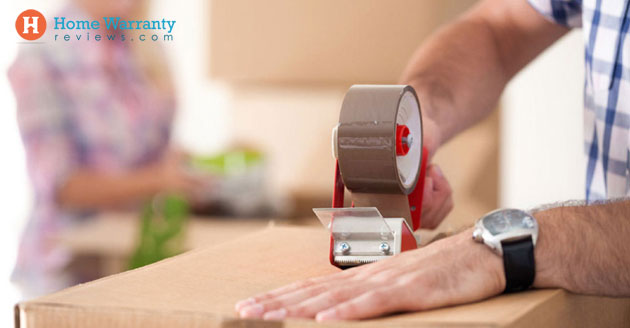 How To Select Your Packer And Mover in the United States?
Find a reliable mover through research
By asking real estate agents, looking in the phone book, online, etc. you'd get an idea of the number of Movers and Packers that could cater to your requirement. It is always sensible to get an estimated cost from the Packer and Mover for all your goods that need to be shifted. Some third-party websites offer to find you a mover, which makes the process longer or could be a scam. An example of this is households goods brokerage services that offer to find a Packer and Mover for you as a service. Please avoid such brokerage services as they are not regulated by the laws that govern Packers and Movers in America.
Reviews and customer rating sites
Check reviews and customer rating sites to understand the quality of services and customer care offered by different moving companies. Referrals from friends and family are also important in determining past experiences with certain moving companies. Make sure the moving and packing companies are licensed and bonded.
State laws and regulations
You should also take into account State laws and regulations with respect to home warranties when you are shifting into a new home (within the same State or another State). States in the USA regulate home maintenance companies or repair companies to protect consumers from unlicensed vendors. By consulting your State's policies with respect to home warranty and related services, you can gain more knowledge before signing a contract and appliance warranty plan. In some cases, the State Government website states a current list of licensed companies available to the citizens and consumers.
In-house estimate of all the costs
Call at least 2-4 companies to get an in-house estimate of all the costs associated with packing and moving the same. Ask these companies to give you a written binding estimate or a binding not-to-exceed estimate which serve as a maximum limit you will have to pay for moving. Non-binding estimates are legal as long as the estimates come free. Estimate laws vary across States in the United States. If you are moving within Illinois, the law forbids the movers from giving a signed and written binding estimate. But if you are moving within California, movers are required to give a signed binding estimate.
Meeting with estimator
Set up a meeting with the company's representative to get an estimate on the cost of packing and moving. Once the estimator comes home, give him/her all the required details, such as all the contents, staircases, floors, elevator, distance from the curb, etc. so as to get an accurate enough estimate and to avoid complications or disputes later.
Review the estimates and compare the quotes
If you get an estimate from just one company, then you wouldn't know if you are being overcharged or what the standard average cost of moving and packing is. It is important to review the estimates given by the estimators and compare the quotations.
Insurance
The Insurance a packing and moving company provide on your goods is an important factor to consider when selecting a van line company. This is because if anything goes wrong during the course of transportation, you will be compensated up to a certain amount (the same way as any other insurance works).
Documentation
The documents that the Packers and Movers should provide you with is the bill of service, bill of lading and inventory list.  The cost for transportation, loading, etc. should be mentioned properly. You can also ask for a copy of your rights and responsibilities and all moving companies are legally obligated to provide you with the same.
When You Reach Your New Home
Your new home may already have appliances in it or you may have gotten your own appliances or a mix of both. You as a homeowner need to check the condition of the house, the appliances (after delivery), maintenance of the appliances, number of years since the purchase of an appliance and several other factors.
In some cases, a house may come with a home warranty in place for the appliances, heater, pool, and other existing components of the house. If you are shifting into your new house that may already have a home warranty in place, it is important to check:
the number of years completed on such a warranty

the cost of paying a premium for such a warranty

the appliances the warranty applies to

the condition of the appliances

if any appliance needs to be fixed or replaced

whether you need to shift your home warranty company altogether
If you are satisfied with the above-mentioned points, then you may consider keeping your existing plan. But in most cases, the appliances would need to be changed or the warranty would be close to expiry. If so, then you should consider shifting from your current plan to a new home warranty plan to accommodate all your needs and requirements.
Home Warranty Services
Firstly, it is important to consider if you need to get a home warranty or not. You can protect your appliances through purchasing a warranty and paying a premium each year. You also have the option of paying to fix your appliances as and when the need arises. As a homeowner, you will compare both the options and go for the cheaper route. To make this part easier for you, we have developed a home maintenance calculator that is an online tool available for free use.
By entering in your appliance details (for major household appliances) such as the number of years completed, the potential number of repairs, etc. the calculator will get an estimate of your appliance maintenance cost and your home warranty cost. If your home maintenance cost is higher when there is no warranty in place, then obviously logic dictates that you get a home warranty and (in Lil Dicky's and Mark Cuban's words) save that money.
If you have decided to go with a home warranty company, then your next task is to compare the various companies available out there. Your objective is to select the best warranty provider based on ratings that will fulfill all your requirements. The best way to do this is by going through authentic customer reviews and past experiences from a trusted and legit source. This is where HomeWarrantyReviews.com steps in again and has you covered. By only listing customer generated reviews, we have a high level of authenticity associated with our ratings and rankings that will help you shortlist and select a good home warranty service provider.