Top 5 Rules To The Ideal Living Room Layout Of Your Home
PUBLISHED: March 15, 2017
•
6 MINS READ
A space that embodies the coming together of family and friends, your home's living room is everything that its name talks off. A much-used space, arranging your living room furniture, accessories, and appliances with tact can help shape the entire area in ways that maximize space utilization and creates a warm and welcoming environment. Be it a new home you are building, a remodel in the process or just a quick weekend shuffle-around of furniture, having a plan in mind always helps get the ball rolling. Even though the task may be as simple as moving a couch by a few inches and adding a few poufs for color and comfort, it's important to know that often even a small task can get confusing or blown out of proportion without a little preparation.  Here are top 5 rules to the ideal living room layout of your home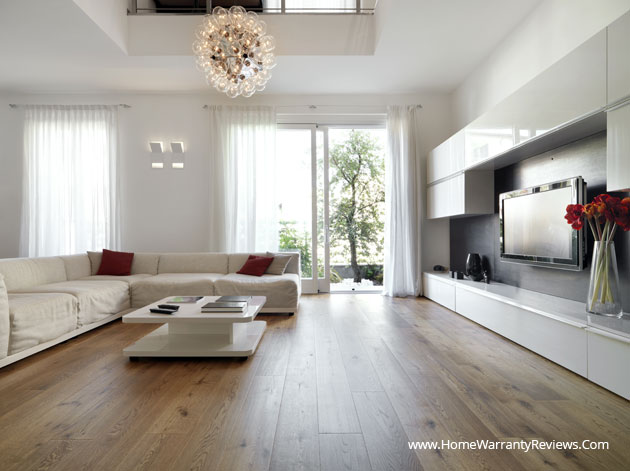 Step 1: Planning and Purpose
The first step is planning, and it starts with knowing what the living room is going to be used for most. Any remodel or renovation for functional purposes requires you to start by charting out what you need most out of that space, and everything else follows.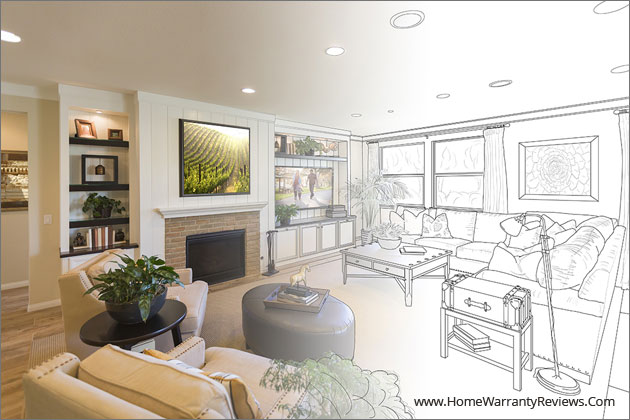 Try and map your week's routine and see what your living room is used for most. Is it more often than not, the room where your children have play-dates or somewhere where you majorly spend Sunday afternoons lounging with a cup of coffee? Are you one for intimate gatherings of family and friends or a space which fills up fast with people at every dinner party?
Once you know what the space will be used for most often, you can start by narrowing down furniture according to functionality and flexibility – a large plush couch that is great to lie in and read but which just as efficiently seats four at crowded dinners.
Step 2: Movement in the Living Room
Next, you need to physically address the space you have at hand. Depending on its size and accessibility, you will need to choose and arrange your furniture for easy accessibility. Sometimes we have a tendency to over-fill rooms with furniture. As time goes by, this often leaves us feeling trapped in the clutter.
The most important rule is that all the entries and exits should be free. Unhindered movement should be possible from the living room into other spaces like the main door and extensions – balconies or gardens. The living room usually becomes the heart of the home, and it is important that it is easy to reach and move around in.
Decluttering is important, but make sure not to space out the furniture too much – it is important for the space to be comfortable and yet not obstruct the audibility of conversation in the living room.
When it comes to distance, it is best to judge by physically moving things around. But when in doubt, there are a few thumb rules you can fall back on. For example, 3 feet between any two chairs and the couch gives the individual enough personal space. When the space between two people exceeds 10 feet then you can be assured that communication is going to be a strain.
The center table and coffee table should be at arm's length of the person seated on the adjacent couch or chair, but it is important for there to be at least a 15 to 20-inch gap so that the knees don't hit the rim of the table.
Step 3: Shuffle Things Around
We'll never really know till we see it in front of us. Once you pick your furniture, allow the final placement of each item to be a process of arrangement and rearrangement. Every individual has their own way of working. Few people like to take their time and plan out the details, while others prefer to be spontaneous. For those of you who prefer a concrete plan, start with a scaled drawing of the space. Move things around on paper so that you get an idea of how it will look. This route is always easier than to actually rearrange the furniture, especially the heavy cabinets.
The other way to go about this is to dive right in. Dedicate some time from your schedule and get a few people to help you shuffle things around in different arrangements.  With each new arrangement, take some time off and see how it looks and feels – surely one of them will click and be just what you were looking for. Remember, don't be afraid to add, subtract and accessorize even after the heavy lifting is over!
Step 4: Scale And Proportion
Most designers emphasize the need to have a set furniture size in the living room. Furniture scaled correctly makes a living room feel right. Having too much or too little can make or break the space. Don't get swayed away by how the furniture looks in the store, as it does not mean that it will work just as well back home.
Experts suggest that having large furniture in a large room and small individual pieces in small rooms are advisable, but for things like seating, make sure you don't compromise on comfort.
A Living room layout nowadays have to accommodate for a television. Though flat screens do make the space management easier, try and keep the angle of the seating just enough to be able to watch the television if need be. Too much of a direct angle towards the TV will disturb the conversation. Even though you might be proud of your television and you like watching a movie or game on it every weekend, you don't want it to be the focal point of your living room.
Step 5: Living Room Layouts And Safety
Just like a kitchen layout can play a huge part in the safety of the home, a living room layout can have a role to play as well. As this space is in the center of the home, in the case of a fire, many of the exit routes will be through it. This makes it essential to keep all entries and exits unblocked and easy to maneuver.
Home Warranty & Its Positive Impact On Your Life
Home Warranty can be a great investment for a newly renovated home. Covering all your appliances, internal wiring, and plumbing systems, and interiors of the house, Home Warranty policies have become a large part of home ownership. Not only does it increase the value of the home, it allows the owner to live worry free as all repairs, servicing, maintenance and replacement are handled by the Home Warranty company for the duration of the policy.
Not sure whether Home Warranty is fit for your home? Don't know enough about the way it functions to decide whether to invest in it yet?
HomeWarrantyReviews.com brings to you the Home Maintenance Calculator, a simple tool to help you calculate whether or not a Home Warranty policy is right for you. The tool even provides you with detailed cost estimates with and without a warranty, allowing you to compare in real time. So this better helps you decide whether you want a free quote from the top ten home warranty companies like American Home Shield, 2-10 Home Warranty, First American Home Warranty and the other equally good ones. It's time put on that sorting hat & choose a free quote from a home warranty company in your location!