Refrigerator Maintenance and Energy Saving Tips
PUBLISHED: August 14, 2015
•
5 MINS READ
Refrigerator maintenance is a vital part of housekeeping that just cannot be ignored. For people who don't know the first thing about cleaning a fridge, this guide is just for you! Is your refrigerator running?  Well, you'd better go catch it! If you are rolling your eyes then maybe you're not a fan of old jokes.  That's forgivable.  But that old joke has a tiny bit of truth to it if you own a home.  Your fridge may be running away from you in terms of the electricity it's using. There are two good reasons to maintain your refrigerator. The first is to keep it running as long as possible, but the second is less obvious. Your home's monthly electricity costs are directly affected by the way you use and keep up your fridge. It's easy to forget that, but if you get into a habit of following these refrigerator maintenance and energy saving tips, you will begin to see the savings: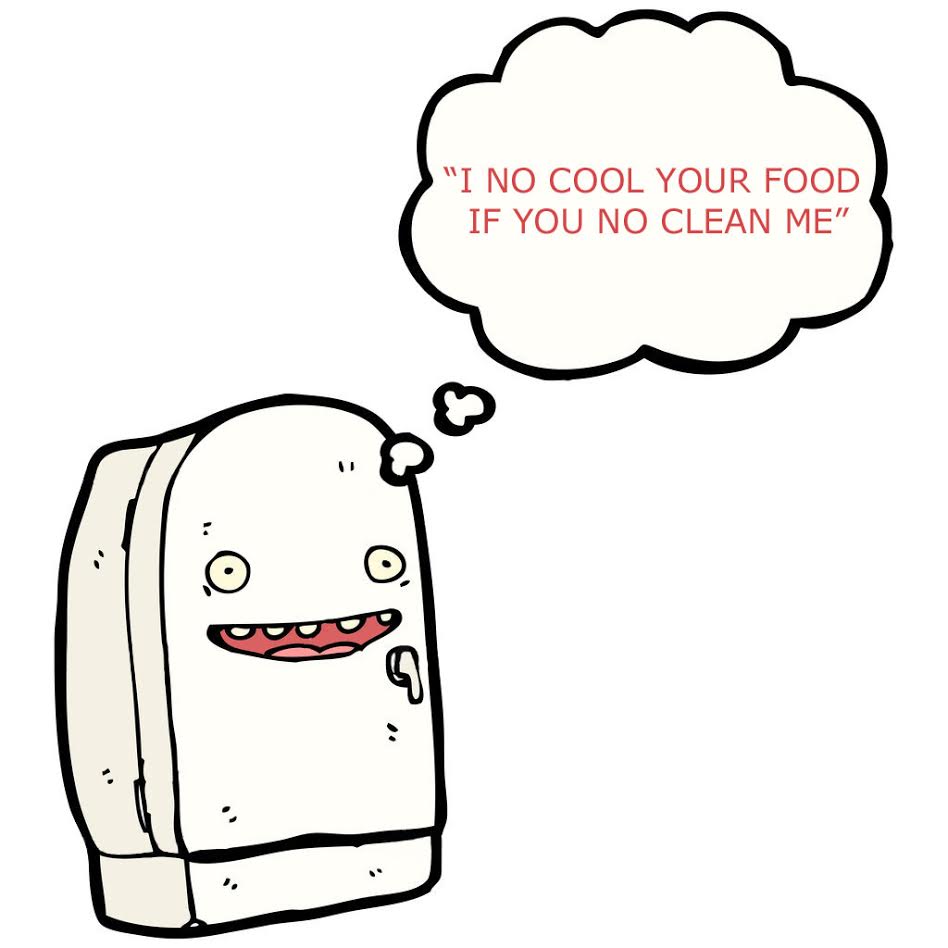 3600 Cleaning
The back of your fridge is almost never seen, but it's the part most in need of regular cleaning. At least once each month you should pull your fridge away from the wall, preferably without unplugging it, in order to clean the operational parts located near the bottom. The best way to do this is to gently clean the coils and other exposed parts with a vacuum cleaner. But be careful not to press against the parts with the vacuum. Doing so may damage some of the more delicate parts. By keeping these parts clean you can help your fridge to optimize its heat dissipation. And that helps the fridge use less electricity. This is a major part of the refrigerator maintenance checklist.
Dirt-free Surrounding
Don't let the areas around or on the door gaskets become dirty or greasy.  Keeping the door gaskets clean will allow for a good, tight seal. And the more air you keep inside the fridge the easier it is for the fridge and freezer to maintain ideal temperatures. This will teach you how to how to maintain a refrigerator.
Loading it right
Resist the temptation to carelessly load your fridge. Don't overload it, but also don't underfill it. An empty fridge is almost as bad as a fridge that is too full. Either way you're making the refrigerator work harder in order to stay at a constant temperature. If you are the type to keep lots of food around try to make sure the food is distributed evenly and does not obstruct air flow. If you travel a lot or order food regularly then maybe you have an empty or nearly empty fridge. If that's you then you can use bottles of water to fill the fridge so it runs more efficiently. This adds to the energy saving tips for the refrigerator.
Cool it and cover it!
Avoid putting food straight into the fridge after cooking it. Even if you are preparing food to eat later it's best to cover it and allow it to cool before refrigerating it. Hot things do not help your fridge stay cool. And uncovered foods are problematic too. Though it might not be as obvious as producing odors or being a spill hazard, uncovered foods make your fridge work harder. Ideally you want to keep the moisture in foods and drinks sealed in and not allow it to become part of the air that the fridge must cool.
Debris free drain pan
If your freezer is frost free then you should have a drain pan underneath the fridge. If you have one down there then it's very important to keep it free from debris. You don't want to block the drain or cause spills by allowing the pain to fill up with dust and other junk. The best time to clean it is at the same time when you clean the rear of the fridge.
Don't fiddle with the thermostat
It's best to keep the fridge and freezer around 37 degrees Fahrenheit and 0 degrees Fahrenheit respectively. Usually you can do this by leaving the thermostat at its middle setting. Turning the thermostat in the fridge down too low can not only increase electricity usage but can sometimes result in the freezer not staying at a safe temperature.
Defrost Care
If you do not have a frost free freezer then it's important to regularly remove ice and frost from the inside of the freezer. You don't need to turn off your fridge in most cases. A nice open container of hot water left inside the closed (and emptied) freezer will usually do the trick.
Dry it when you clean it
When you wipe down the inside of your fridge or freezer try to always dry off the surfaces you clean. And if you use disinfectant cleaners to remove meat or egg drippings then be sure to go back over those surfaces with water in order to not leave chemical residues. These are the best ways on how to maintain a refrigerator.
Though your refrigerator may not be using as much electricity as your heating and cooling system it still pays off in the long run to maximize its energy efficiency. And if you love to cook it pays off in other ways. Your food will stay fresher, not to mention taste and smell better, if you make these tips part of your regular routine. You can also go through this guide on How to Conserve Electricity At Home And Cut Energy Bills for more information.
If you are an obsessive cleaner, you may also want to look at this elaborate guide on  refrigerator maintenance. You'll know exactly what to do with each appliance once you go through this. Good luck!