Disclaimer
We maintain complete transparency with the readers on our website. The company rankings on our site are independent of any marketing relationships that we may hold with a home warranty company. We may receive compensation for receiving quotes or placing advertisements. However, this does not affect a company's rankings. Companies are ranked solely on the basis of consumer reviews and ratings received from home warranty users.
*The lead information obtained will be sent to the respective companies as selected by the readers. However, the lead will be shared with a similar company if the selected company either doesn't participate in Leads Program or doesn't respond.
First Premier Home Warranty
First Premier Home Warranty has been established by experienced home service professionals. They are serious about protecting consumer interests, as evidenced by the fact that they have already established a BBB profile and become accredited. They are getting licensed to operate in more than the 26 states they are currently present in.
A plan from First Premier Home Warranty can help save several hundred dollars in repairs. Despite the technological advances in home systems and appliances, the durability of these objects has not substantially improved. People file more repair service requests than ever before, especially when they move into pre-owned properties.
First Premier Home Warranty places great emphasis on building a network of trustworthy and high skilled repair contractors. They handle repairs and replacements through their network and don't outsource underwriting or claims fulfilling to any third party company.
N/A
Estimated Appliance Coverage
N/A
Estimated System Coverage
No
Complaint Resolution Program
WHY First Premier Home Warranty?
Has over 30 years of experience with HVAC systems
Sends highly trained and vetted repair technicians
Has a strong network of experienced home service professionals
Comprehensive coverage offered at very competitive prices
Nationwide home warranty company with plans for both realtors and homeowners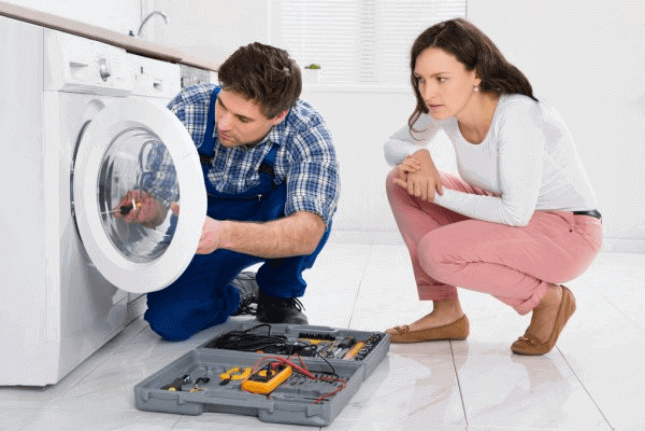 First Premier Home Warranty PLANS
This New York-based company offers two very comprehensive home warranty plans for homeowners. The Premier plan is a more basic option, while the Premier Platinum plan is suitable for people with bigger homes and multiple units. Each plan comes with a range of optional items that can be added on for higher coverage.
First Premier Home Warranty plans have flexible pricing for the customer's benefit. Depending on how much additional coverage a customer desires, the premium begins at $375 and goes higher. The deductible can come at $60-100, depending on the customer's preferences.
First Premier Home Warranty CLAIMS
You can file a First Premier Home Warranty service request online or call the company's toll-free number. The company can be contacted through email, but contact them over the telephone for a quick turnaround.
First Premier Home Warranty then assigns a service contractor to solve your problem within two working days during the week and four business days over the weekend (based on when you file a request). They may expedite emergency requests.

You have to pay the trade service call fee specified in your contract when the service contractor comes to diagnose the problem.

FIRST PREMIER HOME WARRANTY FAQs
Does First Premier Home Warranty offer homeowner's insurance?
No. First Premier Home Warranty is not an insurance dealer, and a home warranty is a service contract that offers discounted repairs and replacements on home systems and appliances. On the other hand, a homeowner's insurance covers your liability for damages due to events like theft, fires, etc. which a home warranty does not cover. Homeowners' insurance would not cover any appliances that stop working due to natural wear and tear.
What is First Premier Home Warranty's HVAC coverage?
First Premier Home Warranty covers HVAC systems up to 5 tons capacity. The components and mechanical parts of electrical air conditioning systems are covered for below 13 SEER and R-22 equipment. They will not cover electronic air cleaners, window units, non-ducted wall units, leaks, refrigerant conversion, drain line stoppages, filters, maintenance issues, rusted or corroded coils, etc. Read your service agreement thoroughly for more information.
Can I transfer my First Premier Home Warranty plan if I sell my home?
If you are about to put your home on the market, consider purchasing a realtor plan in consultation with your realtor. However, suppose you have several months left on your home warranty plan. In that case, you can quickly transfer the plan to a new owner by just notifying First Premier Home Warranty of the change and give them the name of the new homeowner by calling them over the phone.
People are also interested in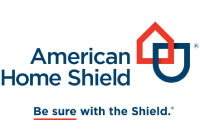 Based on 13,919 Reviews & Ratings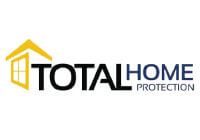 Based on 727 Reviews & Ratings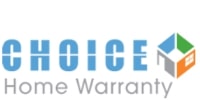 Based on 7,071 Reviews & Ratings
First Premier Home Warranty REVIEWS

candy reynolds, Rumson, NJ
On Jan 19, 2021





Very Trustworthy company! **** helped me find a amazing deal for me and my mothers home , they even applied a senior discount for my mother. i had one claim so far for my oven and they came within 24 hours and had it repaired . Very happy with First Premier!

Helpful
Be the first one to find this review helpful

kennedy blair, Cary, NC
On Nov 06, 2020





Great service ! With an excellent Customer Service ! I would give 10 stars ! **** worked with me step by step and saved me so much. Very happy with FIRST PREMIER HOME WARRANTY!! Would recommend to all!

Helpful
Be the first one to find this review helpful

Ron Nelson, Kissimmee, FL
On Oct 14, 2020





The service was excellent, they had someone down by my home same day service! Extremely happy with first premier home warranty! I would recommend first premier to anyone looking to get covered on there home.

Helpful
Be the first one to find this review helpful
Ready to share your home warranty experience with First Premier Home Warranty? Click here to write your own review
https://www.homewarrantyreviews.com/wp-content/themes/HWR-2020