Advertisment Disclaimer
We maintain complete transparency with the readers on our website. The company rankings on our site are independent of any marketing relationships that we may hold with a home warranty company. We may receive compensation for receiving quotes or placing advertisements. However, this does not affect a company's rankings. Companies are ranked solely on the basis of consumer reviews and ratings received from home warranty users.
OneGuard Home Warranties
OneGuard Home Warranty is a regional company that currently only operates in Texas, Nevada & Arizona currently. OneGuard Home Warranty was founded in 1990 and erupted for offering several unique services such as HVAC tune-ups and carpet cleaning, unlike many other companies. They also originated services like rekeying which many have since then taken up in their own rosters.
OneGuard Home Warranty offers their customers home warranty and home maintenance services together. Coming from the same people who own American Home Shield and Landmark Home Warranty, OneGuard has good leadership guiding their business strategy and customer services. They also specialize in offering refrigeration and HVAC equipment up-gradation services.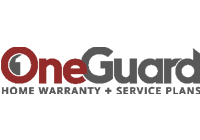 $3,000
Estimated Appliance Coverage
$1,500
Estimated System Coverage
Yes
Complaint Resolution Program
WHY OneGuard Home Warranties?
Quick response time to solve all your home's problems
Comprehensive coverage for all your system & appliances
Participates in HomeWarrantyReviews Complaints Resolution Program
Claims department available 24/7
Service recall period of 30 days
The policy comes into effect immediately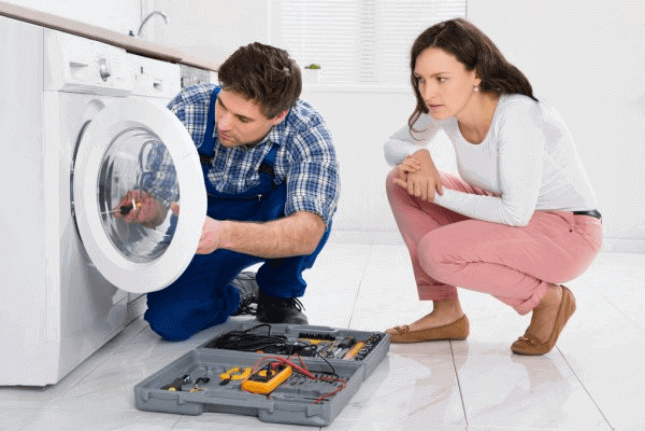 OneGuard Home Warranty Plans
The three plans offered for existing homeowners are:
Appliance Guard: This plan covers your dishwasher, built-in microwave, garbage disposal, trash compactor, air conditioning system and lots more. The plan also offers services like window cleaning service, dryer vent cleaning, and carpet cleaning service, etc.
System Guard: Covers your heating system, plumbing system, water heater, doorbells, garage door openers, etc. The Services included are A/C & Heating Systems Tuneups, Garage Door Tune-up service, and many more services.
HomeGuard: This plan covers everything in the Appliance Guard plan and System Guard plan with lots more systems, appliances & services.

The plans offered for Home Buyers & Sellers and Real Estate Professionals are as follows:

Sentinel: Covers appliances such as your dishwasher, garbage disposal, trash compactor, etc. The systems covered in this plan are ductwork, plumbing system, water heater, electrical system, central vacuum, and so on. The services offered in this plan are Weed Kill Treatment, Carpet Cleaning Service and lots more.

Centurion: Covers your dishwasher, built-in microwave, garbage disposal, trash compactor, air conditioning systems, heating system, ductwork, etc. The services in this plan are pool maintenance, security alarm coverage, utility connection service & lots more.

Guardian: This plan covers everything included in the sentinel plan & centurion plan with lots more.

OneGuard Home Warranty Cost

Plans from OneGuard can cost you anywhere between $399 to $699 for home buyers & sellers and real estate professionals. For existing homeowners, plans can cost you a starting of $25 and go up to $56 monthly depending on the state you reside in. The trade service call fee is $65.
OneGuard Home Warranties CLAIMS
It is extremely simple to file a OneGuard Home Warranty claim. You can submit your claim online or via the toll-free number 24/7. Here are the few simple steps you must follow to file your claim:
Once you notice a problem in a system or appliance in your home, immediately file a claim online or via the toll-free number.
The OneGuard technicians will contact you within four working hours to schedule an appointment at the time of your convenience.
When the repair is complete you are needed to pay the necessary service call fee.
OneGuard Home Warranty services have been regularly renewed as per our reviewers. This indicates that the company is able to provide satisfactory services. They have been rated well for sending timely services and for their well-trained contractors.
ONEGUARD HOME WARRANTIES FAQs
What is OneGuard's Freon related service?


Freon is a refrigerant used in refrigerators and HVAC systems now being phased out due to environmental consequences as per federal government mandates. OneGuard Home Warranty offers HVAC Equipment Incompatibility Coverage when you require a repair or replacement and the phase-out can be performed.
Is OneGuard Home Warranty a national company? Are they available in California?


No, OneGuard Home Warranty offers service only in the southwest in the states Arizona, Nevada and Texas. They are a regional company and as yet, don't have any plans for California.
Can I use my own repair contractors?


OneGuard Home Warranty will not reimburse for work commissioned by repair contractors outside their network. They will assign contractors when you make a claim and you will have to pay the trade service fee. Their contractors are qualified according to the standards they have determined.
Does OneGuard sell homeowners' insurance?


No. OneGuard is a home warranty company. Home Insurance is meant for insurance coverage for any unexpected damage to the structure or contents of your home due to events such as fires, storms, and other natural disasters. It may also cover theft of personal property. Home Warranty covers repairs and replacements due to natural wear and tear.
OneGuard Home Warranties REVIEWS
Ready to share your home warranty experience with OneGuard Home Warranties? Click here to write your own review
https://www.homewarrantyreviews.com/wp-content/themes/HWR-2020