Advertisment Disclaimer
We maintain complete transparency with the readers on our website. The company rankings on our site are independent of any marketing relationships that we may hold with a home warranty company. We may receive compensation for receiving quotes or placing advertisements. However, this does not affect a company's rankings. Companies are ranked solely on the basis of consumer reviews and ratings received from home warranty users.
Platinum Home Warranty
Platinum Home Warranty (PHW) is a young and upcoming home warranty company that came into being in 2011. Headquartered in Arizona, the company currently caters to the warranty needs of Scottsdale and Arizona homeowners alone. PHW states that they have a host of plans that suit the needs of homeowners and realtors alike. They also take pride in the quality of their service and timeliness.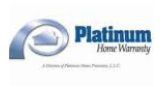 N/A
Estimated Appliance Coverage
N/A
Estimated System Coverage
No
Complaint Resolution Program
Platinum Home Warranty CLAIMS
Platinum Home Warranty provides professional and prompt contractors that are courteous and there are follow-ups to check if the work is done efficiently and in a timely manner, it is currently rated for repair quality.
Platinum Home Warranty REVIEWS
Ready to share your home warranty experience with Platinum Home Warranty? Click here to write your own review
https://www.homewarrantyreviews.com/wp-content/themes/HWR-2020