How does a home warranty work?
PUBLISHED: March 23, 2020
•
4 MINS READ
Despite buying appliances and systems from reputed brands, they are likely to malfunction or breakdown due to normal wear & tear. No homeowners would want to spend a huge amount on such undesired repairs or replacements of their home appliances or systems. But manufacturers' warranties last only for a few years. That is when home warranties come into the picture. Although beneficial, home warranty processes can be slightly confusing. In this article, we will guide you on how does a home warranty work.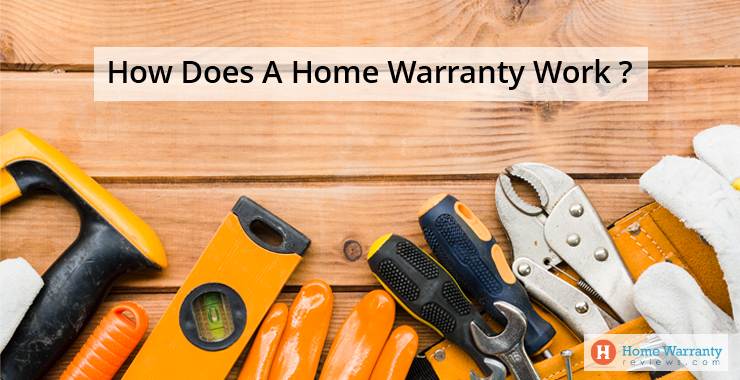 How a home warranty differs from home insurance?
Home warranties are often confused with home insurance. Home insurance covers loss of or damage to the structure of the house due to natural disasters. In contrast, a home warranty covers major appliances such as water heaters, microwave ovens, and refrigerators, and systems such as plumbing, HVAC, and electrical.
So How does a home warranty work?
A home warranty covers homeowners regardless of their location. Some home warranties have long-term contracts or obligations, while others would allow you to cancel the warranty coverage when you want to. Home warranties work in a simple and faster manner. 
Step 1 
When your home appliance or system breaks down, check if it is covered under your warranty plan. If the warranty covers the broken device, call the customer service of your warranty provider and file a claim. If you aren't sure if your warranty plan covers your broken appliance or system, or have any other doubts, have a discussion with the customer service representative. These days most of the warranty providers offer 24/7 online support for you to quickly get in touch with them.
Step 2 
On receiving a claim, the customer service representative will cross-check if your warranty covers the malfunctioning appliance or system. If it is included, the representatives will assign a licensed and insured contractor.
Step 3 
The contractor will contact you & schedule a mutually convenient appointment. Make sure you are present in your home when the contractor arrives at your home. Many contractors would require you to pay a fee if you cancel the service when they are on the way to your home, or you are away from home when they arrive.  
Step 4
The contractor will inspect the faulty appliance or system and diagnose the problem. If you want to know the diagnosis process, you can either check the manual obtained when you signed a warranty contract or ask the contractor. After diagnosing the problem, the contractor will contact your warranty provider for approval on repair or replacement. Make sure to pay the service call fee. Some companies would require you to pay when the service request is opened, and others to pay it to the contractor on his arrival.
Step 5 
The contractor will fix the issue. If the contractor cannot repair the appliance or system but the warranty includes it, your warranty provider will pay for its replacement. 
Note that although the broken appliance or system is covered under warranty, sometimes only certain types of replacement or repair will be covered. In such cases, you might have to pay for the repair, parts, and labor out of your pocket. If the defect isn't included in the warranty, you can still get the problem fixed from the contractor assigned by the customer service, but it is solely your responsibility to pay for the repair or replacement. 
Home warranties cover a wide range of breakdowns. Many a time, despite the warranty covering the breakdown, your claim may be denied. Some of the reasons for denial of claim include:
Items included in the home warranty may not be covered if they show signs of being improperly maintained or use
Most of the home warranties cover appliances and systems that are in working condition. If the contractor finds that the appliance or system is installed incorrectly, the warranty provider may deny your claim
If your systems do not meet local building codes, they may not be covered. Also, some warranty providers will work if a permit is required
If your appliance or system had a pre-existing condition, the warranty provider might deny your claim
Now that you know how does a home warranty work, quickly file a claim and get your broken appliances and systems fixed. If you haven't purchased a home warranty yet, buy it from the top home warranty company that offers affordable & reliable warranty services.