Guide To Structural Warranty For New Homes
PUBLISHED: February 13, 2017
•
6 MINS READ
An offshoot of Home Warranty, Structural Warranty is a legal agreement between the builder of the home and you – the owner. Structural Warranty functions basically in the case of new homes, wherein the builder assures that the home he has built will have no structural defects for a period of ten years after its construction. His claim is covered by the company which offers him warranty coverage for the building, at times additionally including workmanship and internal systems.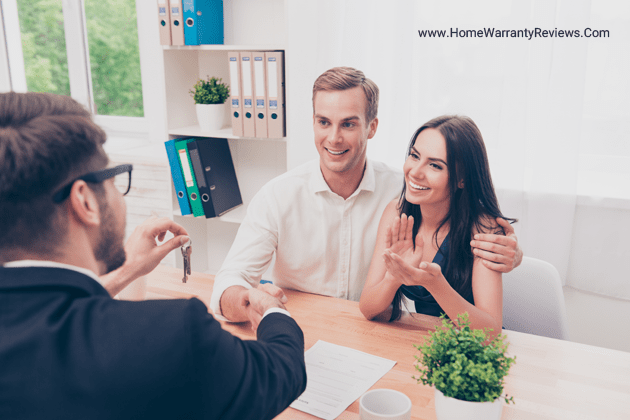 The system functions just like Insurance, but covers defects which may occur due to age and wear and tear, not natural disasters or unforeseen circumstances. Like the way Home Warranty covers the items in a home – its appliances, wiring and plumbing systems, interiors etc,– Structural Warranty covers elements like the foundation, girders and beams, roofing, and flooring.
What is a Structural Warranty?
Before the purchase of a home, it is advised for either the new owner, seller or realtor to purchase Home Warranty, in order to establish a relationship of trust and confidence in both parties involved. Just as a housing warranty leaves the new owner knowing that his home and all that is in it is secure for at least a year after its purchase, Structural Warranty establishes the same sense of security in the buyer of a new home straight from a builder.
It is rather simple – all structural defects are now to be fixed by the company that the Warranty has been purchased from or by the builder offering the warranty himself, and as long as the terms and conditions are met, neither the builder nor the new owner is liable. You can opt for a 10 year structural warranty cost to ensure that costs remain low.
Is Structural Home Warranty Necessary for me as a Buyer?
We see before our eyes appliances, electrical systems and plumbing leaks occur every once in awhile – but most of the time structural damage is noticeable only after it is too late. Given that large parts of the US are known to have soil that expands with seasonal changes, statistics show that more than 25% of all buildings in the country experience some kind of structural damage during the first decade of their life. Almost 10% of these numbers being major and often irreversible.
It isn't always about how reputable the builder is. In fact, the more reliable the builder, the higher the chances are of them investing in warranty for the homes they have built. Years after a deal is signed, sealed and delivered, a matter like soil expansion that is out of the hands of both the parties can spring up, making Structural Home Warranty the only way to guard against massive expenditure out of your own pocket in the future. This is why you need a structural warranty on new homes too. Studies show that the warranty is most often claimed 4 to 7 years after a home is built to completion.
The Builder's Perspective
Settling Terms of the Deal
The chances of an individual investing a sum as large as the cost of a home in anything else in his or her lifetime is very slim. If this purchase is not done right, it could lead to complications. Builder's offering Structural Warranty for the home they have built can not only assure the buyer of their expertise but also give them a legal document to go back to in case frivolous lawsuits or complaints are lodged. Like in the case of any two-way agreement, responsibilities, terms, and conditions are clearly outlined.
A Middleman
If a third party company is used to establish a warranty, then any complaints, disputes or discussions will be handled by them – until the point of reconciliation. This saves time and discomfort for both parties involved, especially the builder.
Value of the Home
If you happen to be a builder with larger holdings or varied properties and houses, then the value of each building is sure to increase if Structural Warranty is added to the mix. Use it as a marketing strategy, one that is true to every word and will help you build lasting relationships with your clients.
How Do Structural Warranties Work?
Structural Warranty functions according to the guidelines of the Housing and Urban Development department of the US. The Department stipulates particular criteria within which a company must cover damages. Larger builders may choose to provide their own Structural Warranty schemes to the buyer, while builders without a department to handle such claims or smaller building agencies may choose to use third-party warranty companies. Even more than Home Warranty claims and structures, Structural Warranty coverage and insurance backing vary drastically from builder to builder and company to company. If you happen to be a part of the decision making of who to choose, make sure you do your research and pick a coverage that is extensive and appropriate for your home. You should opt for a new home builder warranties or new home construction warranties.
What Structural Warranty Covers
If you go through a Structural Warranty contract or guide, you will notice one important point – the extremely specific and near legal language used to describe what that particular company or builder covers. Structural Warranty owes this specificity to regulations set by the Housing and Urban Development Department of the US, as well as to the builders' need to protect themselves from futile claims and lawsuits.
Due to each Structural Warranty being unique (much like Home Warranties state-wise laws), we will get into what the warranty covers in general. Know that this isn't ironclad, and you have to cross check the terms and conditions with your builder.
As a whole, third-party companies offer two kinds of warranty, one which accounts for any damage to the structure of the building from the moment the deal is closed between the builder and buyer. The second stipulates that the company will only begin to cover damage to the home 3 to 4 years post the sale, implying that any structural damage before then is up to the builder to fix.
Each company usually has a base plan and other additional perks that you can choose to opt for.
The basic coverage usually covers the following:
Beams, Pillars, and Columns
Girders and Lintels
Foundation of the home
Masonry arches
Roof beams, and framing systems
Flooring
Walls and partitions that bear the load and contribute to the building's structural validity.
The last of these, load bearing partitions, are often accompanied by the additional coverage of non-load bearing partitions. These claims are almost purely cosmetic, and certain Structural Warranty companies do assure the fixing of these, keeping in mind the original material integrity of the home.
Integral to any warranty and insurance difference, Structural Warranty doesn't cover any damage due to natural disaster, accidents or unforeseen circumstances; anything that is covered under insurance, basically. All in all you should ensure that you have a warranty on new homes.
Lastly, any structures added to the original home –an extension, outhouse and detached garage space for examples– would not be covered. If the need is felt, the builder could then purchase a separate Structural Home Improvement Warranty.
The Cost
Individual state laws in the US tackle Structural Warranty in different ways, making the cost different in each state as well. On an average, if the basic warranty is purchased, then it shouldn't cost more than 1% of the purchase cost of the home. In most states which are positioned in low-risk areas (minimal soil expansion, etc.), the price is only about half a percent of the home's price, whereas in high-risk zones the price can go up to 1.5% to 2%.
When looked at it in terms of a median example, while Structural Warranty would cost anywhere between $500 and $1500 for ten years, the repair in case of structural damage could be between $50,000 and $100,000. Structural Warranty costs about one percent of the estimated repair budget.