Will Your Home Warranty Protect You From a Poorly Built House?
PUBLISHED: March 23, 2016
•
4 MINS READ
Anybody who has bought a house knows what closing day feels like.  You probably saw the date changed at least once, maybe more than once.  You waited for closing.  The paperwork trail was long.  The bank's questions had all been answered.  The title had cleared.  Everything was finally in order, and you saw the keys to your new home for the first time.  And the excitement of it all, for many of us, even in memory, is on par with a short list of big life events that we'll never forget, especially that feeling of being in our own space and to protect our children is something great in itself!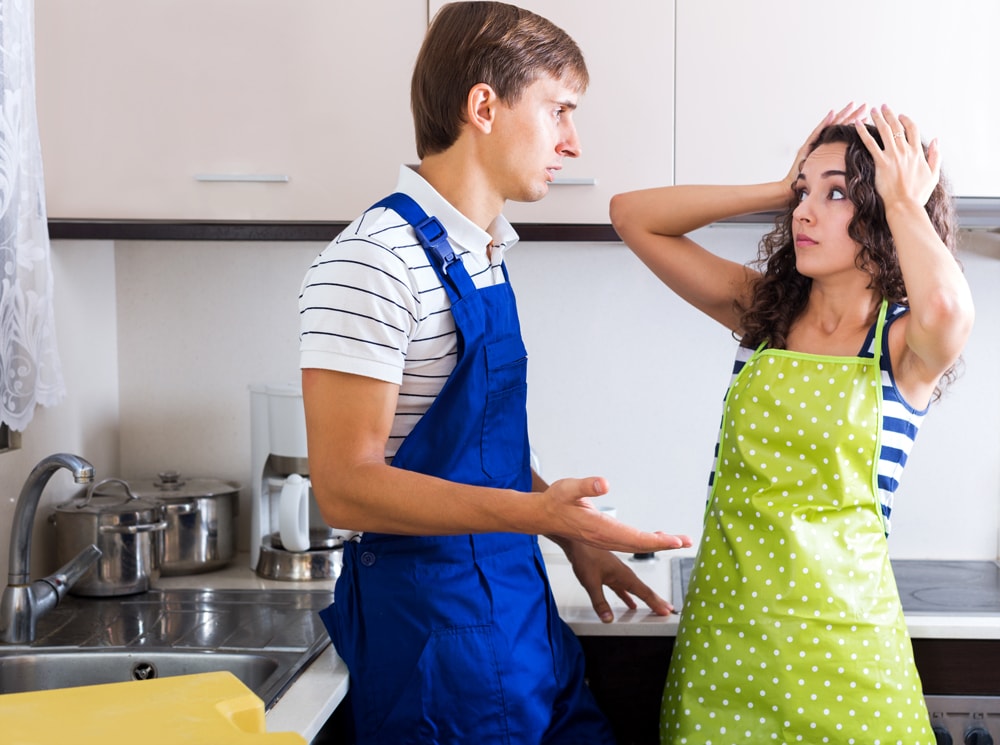 But after the newness and excitement are in the past, home-ownership isn't always the boon of big advantages over renting that we expect.  And these days it's all too common for buyers of brand new houses to find that the list of half finished, poorly done, and improperly completed work in a new house is long.  If you are one among many homeowners, ones who found their dream home wasn't such a dream upon closer inspection, then you already know that a home warranty doesn't necessarily protect you or your finances in the event the builder of your home rushed through the work, committed architectural no-nos, or had teams of employees who failed to communicate well together.
Homeowners who closed on new homes, only to find that the builders had made huge mistakes or deliberately violated building codes, know all too well that many home warranties are only as good as the financial stability of the builders themselves.  And homeowners who attempt to replace a lost builder's warranty with one offered by aftermarket home warranty providers may find that pre-existing condition clauses free the company from the obligation to pay many claims that are related to the builder's errors or bad decisions and calls for a better judgement to be made to protect the interests of the end-user.
But isn't a home warranty supposed to protect home buyers?  Yes, it's supposed to do that.  But the difference between what is supposed to happen with home warranties issued by builders and what actually happens in many cases these days is as big as the difference between states' regulations on builders and the enforcement of those regulations.
Printed media have been all over this problem for years now.  There have been dozens of different reports made by reputable newspapers, magazines, websites, industry organizations,  such as The American Institute of Architects, and consumer-facing organizations such as Consumer Reports, each one reinforcing the alarm to consumers that you can't buy a new house and assume that any problems with it will be remedied by the builder or the home warranty.
What new home buyers and even buyers of existing homes need to understand is that the best protection against huge home repair costs is usually careful scrutiny of the builder.  Since states vary greatly in the way in which they regulate builders and building codes, and since enforcement these days is oftentimes limited by budgetary problems, home buyers should not feel too confident in the long-term structural integrity of a house without doing some serious due diligence.  That includes checking out the builder's history and financial health, but it also includes putting extra eyes on the construction while it's in the process.  Home buyers who skip the work involved in ordering inspections of various steps of the construction of their new houses leave themselves open to all kinds of post-closing surprises.  And if the builder files for bankruptcy, as so many have done since the housing market crash of 2007, then the owner of a home that was poorly built may be out of luck, no matter what promises were made in the home warranty. So protect yourselves by conducting a thorough research on the internet and in trusted domains like HomeWarrantyReviews.Com