10 Smart Home Maintenance Upgrades This Summer
PUBLISHED: August 17, 2018
•
6 MINS READ
Billions of dollars have been spent on home remodeling projects every year. It's a given that 2018 would follow suit given the number of improvements and additions available out there in the market. While home improvement enables several key factors, it is through remodeling that we consider taking up the challenge of creating something more contemporary. Read this blog to know some of the most smart home maintenance upgrades this summer.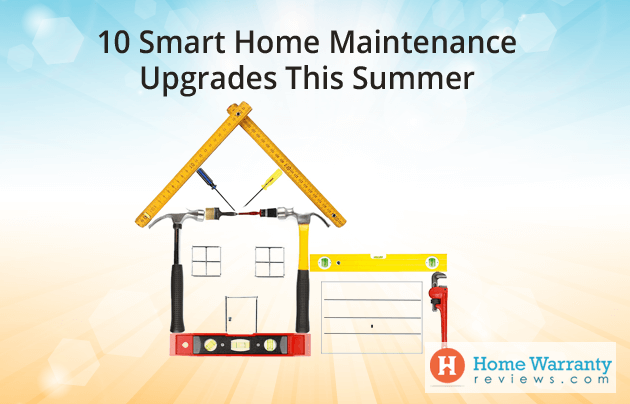 Based on the data suggested by the National Association of Remodeling Industry (NARI), nearly 50% of homeowners that lie in the suburban and urban areas consider remodeling their home. While at the same time, a third of all homeowners consider it easier to move to a new home instead of having to remodel.
At the same time, people remodel due to several reasons. 75% feel that it is a major sense of accomplishment to complete a project. This includes better functionality and livability and this is referred to as the enjoyment factor.
There are several factors that associate itself with remodeling. This includes appreciating the beauty of an upgrade, making changes to fit the owner's style of living, getting better materials and the joy of remodeling.
10 Amazing Summer Home Maintenance Upgrades
If you are all set to remodel your home then these 10 home maintenance upgrades are sure to put a smile on your face. Just remember that these minor changes will add character to your home. Take a look at these 10 summer home maintenance upgrades:
1. Switch Over to a Smart Thermostat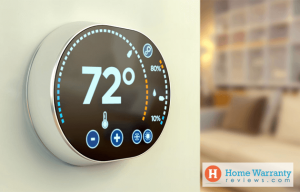 When you get the chance you should choose to upgrade your home's thermostat. Do take a look at the manual to learn about the many smart features which include voice control and geofencing.
Once you look at the step-by-step instructions then you would be able to derive how the entire process is structured. It's a simple DIY project that you can do quite easily without hiring a specialist. Choose a smart thermostat that is in the $200 price range with a good thermostat rating.
2. Replace Vinyl Windows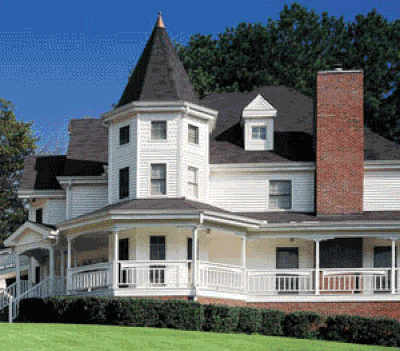 When it comes to the Vinyl window, you should choose one that is energy efficient and not too expensive. If you should know, then this project is among one of the most expensive projects and includes costly upgrades.
Here window replacements deal with energy efficiency as most homes have several windows. This adds a bonus of boosting curb appeal but it's not as high with some models.

You can also choose double hung vinyl windows as a great investment as it includes low maintenance and can be painted or baked during manufacturing.
While factory produced vinyl windows provide a series of color options, these won't fade away in a long time. Plus at the same time, the vinyl windows cost lesser than the traditional alternative wood option.

While some prefer wood windows with regard to its natural look, there are few major features that cannot compare to Vinyl. The wood option is as much as 30% more if not higher in cost.

Also, when it comes to window replacements, vinyl is quite simple to replace. You can look for several upgrades that you can notice immediately. While some take pride in window upgrades, new buyers appreciate it more and though they take it for granted, it still packs a punch.
3. Opt For Home Maintenance With Smart Smoke Detectors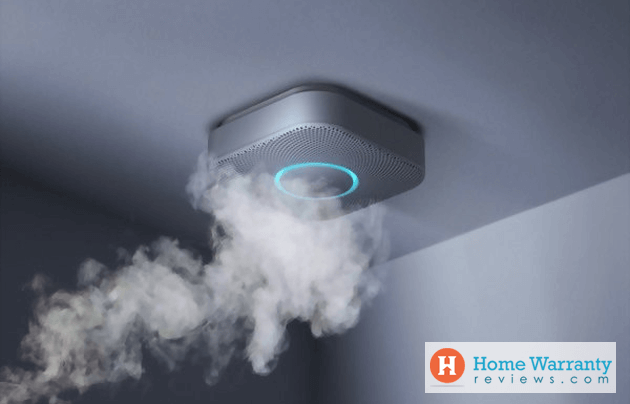 Your home's future owners can get some peace of mind knowing that there are smoke and carbon monoxide detectors. If there are smart smoke detectors than this provides a sense of enhanced security.
These detectors send alerts to your phone and it helps in detecting smoke and letting you know that your battery is running low. This helps you avoid situations that happen with regular smoke detectors like those loud rings at odd hours when the battery is low.
A Nest Protect smoke detector costs as much as $100 and there are several other cheaper options that you choose as well.
4. Add a Video Doorbell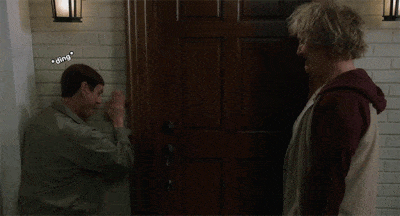 Don't forget to add video doorbells to your home. They add a sense of security by adding cameras to the prime location like the front door.
When this detects motion or someone presses the doorbell, you will get an alert on your smartphone and a video clip would be saved to the cloud.
Choose between models which cost between $110 to $250. They are easy to install with the step-by-step instructions which makes it simple to use and install.
5. Use Smart Lock to Secure the Front Door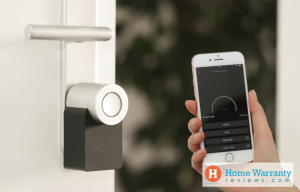 A great way to add another layer of security which has a considerable amount of value is by installing a smart lock. You can save on installation time and this replaces the interior part of the existing deadbolt. How about choosing the August Smart Lock Pro which replaces the interior part of the existing deadbolt?

There are several features which you will begin to appreciate which includes an auto-lock, unlock function for homeowners, and the ability to easily create electronic keys for guests and handymen that venture through your home. Also, you should make full use of voice and control your smart locks with Google Assistant, Siri or Alexa.
6. Enjoy a Warm Glow With Smart Light Bulbs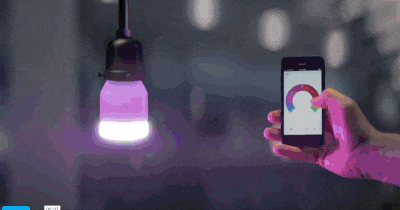 While 63% of potential homebuyers use smart lighting products, these can be preinstalled for your future homes. These are affordable and offer smart lighting through smart LEDs.
This offers you with a starter kit that has multiple bulbs and adds a level of smart to lamps and fixtures. If you are in luck, you can choose to have bulbs that add color to your home all day long.
This would mean that they would change color and add a sense of character to your home. You can choose an Ikea, Philips or Sengled Kit which range from $50 to $100 and additionally you can add bulbs which cost as much as $15. Well, the color-changing bulbs are a tad more expensive than the regular smart bulbs.
7. Home Maintenance by Communicating With Your Home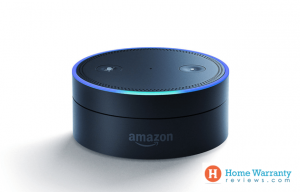 Why stop at buying smart locks, smart bulbs, and kits, when you can take it a notch further. Connect these smart devices with a smart speaker like the Amazon Echo Show which is quite pricey but certainly adds a wow factor.
It displays all your alerts on a live video feed which could include a video doorbell and you can talk to all your smart devices by simply asking Alexa.
Whether it's adjusting the thermostat, locking the front door or dimming the lights, you can do all of this and more. The best part is that you can train you Amazon Echo Show with the Amazon Alexa app. With voice control gaining popularity, you should know that this gadget is sure to be a great conversation starter every single time.
8. Refinishing Hardwood Floor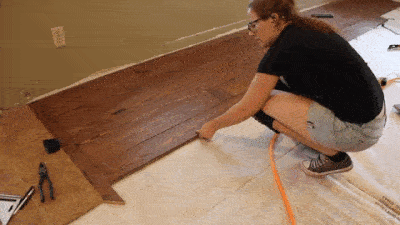 Well, when it comes to making smart changes to your home, it does come with a cost and a huge plus point is that hardwood floor refinishing should be added to the fore. There are several lists for consideration and this contributes to energy efficiency in the process.
This lacks the curb appeal but it makes it up with its in-home appeal. Hardwood floors are one of the many things that are noticeable in most homes and it is second on the list to kitchen renovations and upgrades.
This adds a touch of finesse, character and a sense of sophistication to your home. You're sure to have a sense of satisfaction and appreciation which increases the natural beauty of wood.

Otherwise, the only downside is the amount of time that it takes to move your furniture aside. Refinish your floors with hardwood and add costs of finish which would usually constitute to weeks of time in the process.
Also, you need to ensure that there is adequate ventilation in the area as there would be a lot of dust and fumes that follow in the process of refinishing your hardwood floors.
While new wood would be a better option, it could tend to need maintenance every 3 to 10 years. Also, the cost of repair is much higher as compared to hardwood flooring.

9.  Upgrade Insulation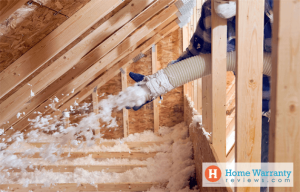 Spend some time on insulation by adding blown-in cellulose or sheets of fiberglass foam to your attic. This could entail that you add similar material to your walls but for the purpose that you may initiate an upgrade. There are high chances that most homes provide some insulation and you can upgrade this need to get the desired thickness.
Though the standards of insulation change in time, this is because it varies on building ordinances in your area. This can be measured by the level of thickness or R (Resistance to heat flow) and this ensures that there is better insulation. Usually, R-30 is better considering the standard minimum.

This is based mainly on the ROI or the insulation upgrade to the top of the list. This means that whatever you spend on it, it is sure to return 120% of the cost which is usually unheard of.
This is one of the major things that new buyers look for before they make a decision. This shows that the previous owner deals with a fundamental consideration for home maintenance and exercised concern for energy efficiency.

Here, the lists include other factors which appear outside the top three which offers no curb appeal or joy factor. This is one among the many things that new buyers look into when the home inspector reviews the condition of the house.
10. Switching to a Steel Garage Door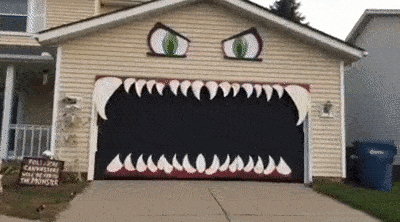 When it comes to checking the list of things to remodel, you need to ensure that you replace your garage door with a steel door. To be honest, this should be higher up in the list as it inexpensive and the curb effect is relatively good.
Though the garage door this is a fairly large, it can add a touch of contrast to the home's exterior facade. This is due to the fact that you would add a subtle color to the steel garage door and allow it to blend in with the exterior of your home.
It provides the right amount of security and gives you the best bang for your buck. It's much stronger than wood though wood would be more aesthetically pleasing to the eye.
If done right, this would add a strong layer of protection to your home and garage and there is hardly any labor involved in putting it together.
Home Maintenance and HomeWarrantyReviews.com
While these home maintenance updates could cost you, it would add a layer of security and these changes would make your home look brand new. This could lead to a good excuse to invite as many of your friends from near and far to come over, strike a conversation and let them know about your summer upgrades.

This being the case, your home maintenance costs on appliances and systems that are more than four years old should not weigh on you. In the process, you can choose to select a home warranty with a deductible ranging from $50 to $150 based on the type of policy.
You should know that if you do not pay for a home warranty, then your home maintenance expenses could be as much as 2% of your home's value.
Also, with a home warranty, you could pay $1 per day to ensure that your home's appliance and systems are working without a glitch. You could pay anywhere between $300 to $500 for your home warranty based on your home warranty plan.

If you're a new home buyer or looking for an upgrade then you should opt for the interactive mortgage calculator to ensure that you are on top of your mortgage.
This could be in terms of understanding the schedule or by simply reviewing all the numbers in your payments. In a similar fashion, you would be able to know if you've opted for the right plan and have the right amount of finances in place.

At HomeWarrantyReviews.com, we list more than 80 home warranty companies and you can decide about the best home warranty company in your locale based on the reviews. You should know that these reviews are written by people like you who have opted for their home warranty company.
Write genuine updates about their service and the overall performance. In the long run, if you buy into a home warranty then you can ensure that home maintenance expenses are kept to a bare minimum all year round.