A Complete Guide to Dishwasher Preventive Maintenance & Repair Tips
PUBLISHED: FEB 9, 2023 • 6 MINS READ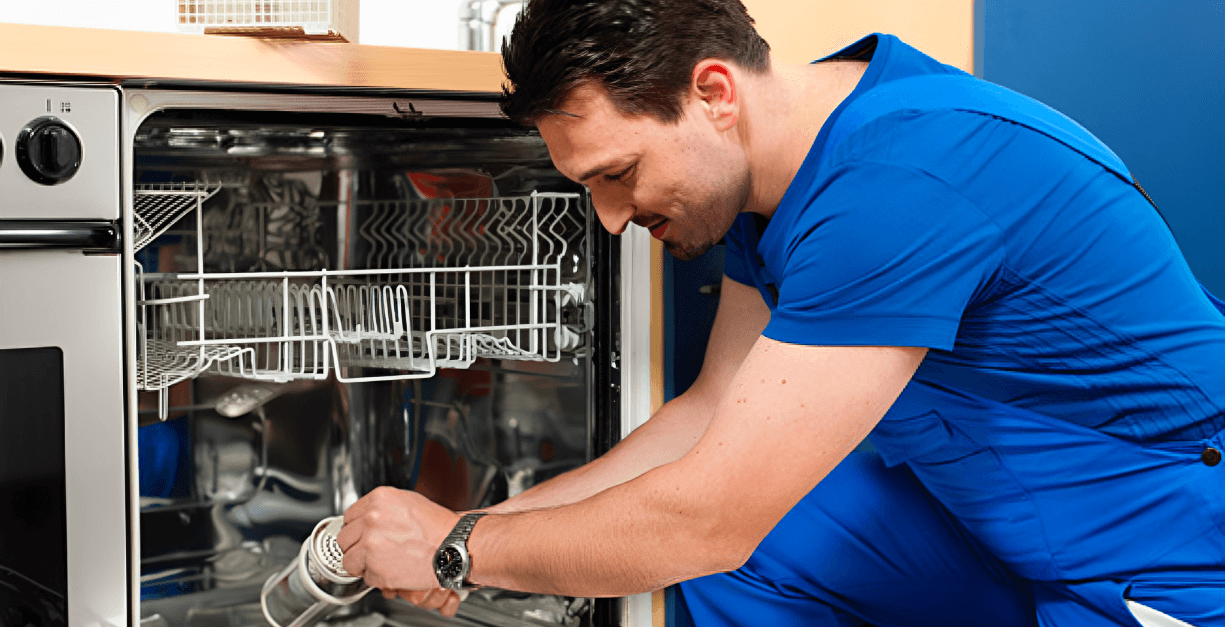 The dishwasher is among the most regularly utilized appliances at home and, like one's car and lawnmower, is a machine that needs maintenance. Keep in mind that if it breaks, you'll not just have to do the dishes by hand, but it can also cause costly issues in the long run. Owing to such reasons, regular dishwasher maintenance is essential, and we will help you maintain your appliance with the best-in-market tips. Keep reading!
DIY Tips For Cleaning Your Dishwasher
Your investment will be more valuable if your dishwasher works flawlessly for several years without any problems. So, below are some cleaning DIYs that you can try: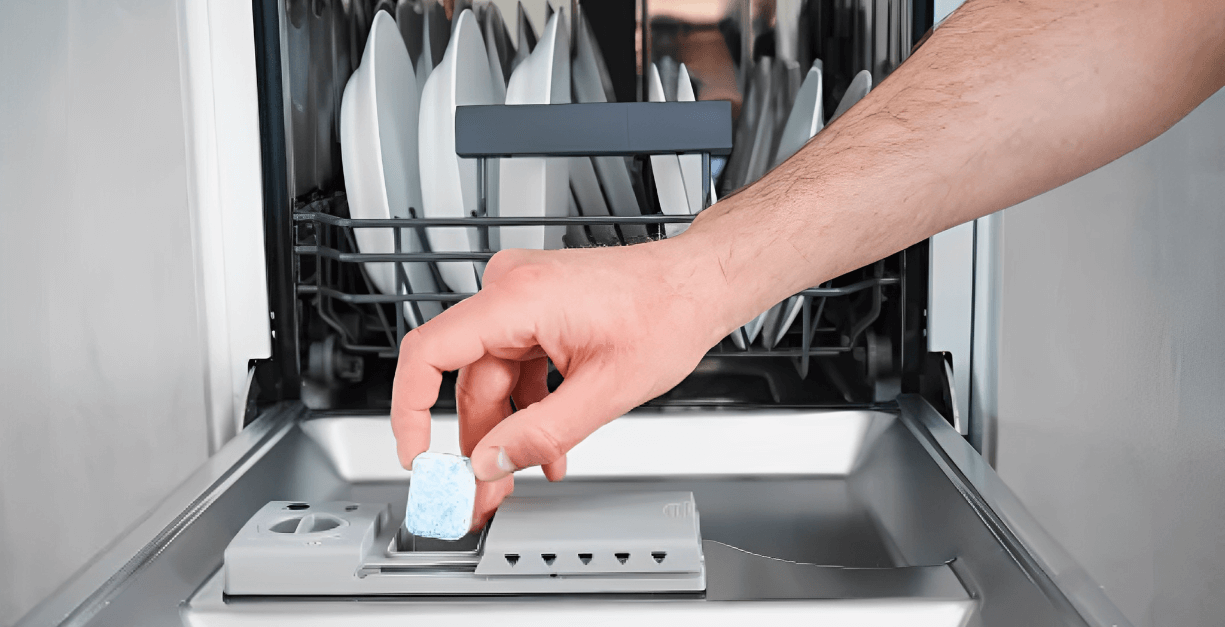 Clean the door
Dishwashers have seals around the door's rim to stop leaks. To prevent dirt and grime accumulation, clean up the door and the rubber seals with a damp cloth. However, when cleaning your dishwasher avoid using bleach-based cleaners, especially if it has a stainless steel interior.
Clean the dishwasher's filter
To access the filter, you must first pull out the bottom rack. If you're doubtful about how to take it off, look in the instruction booklet. To wash it, unlock the filter, take it out, and clean it under hot running water. Make sure you properly lock the filter after washing so you don't risk doing severe damage.
Clear the Spray Arm
Use a damp towel to clean the spray arm. Every six months, it is advised to remove the spray arm and clean out any obstructions with a toothpick. For thorough directions on how to take out and clean your spray arm, you can read the manufacturer's manual.
Deep-clean the dishwasher
Without detergent or dishes in the dishwasher place a dishwasher-safe bowl containing one cup of distilled white vinegar on the top rack. For additional freshening, you can add a cup of baking soda to the bottom of your empty dishwasher and run a quick cycle after running the vinegar cycle.
Why does a dishwasher malfunction?
In this section, we'll talk about some common dishwasher problems that can lead to a possible potential malfunction. Take a look:
Improper Drainage:Your dishwasher's drainage system may be clogged, which frequently causes this issue. Inadequate drainage can result in major messes, including costly leaks and bacterial growth both inside and outside of your dishwasher.
Noises:There are several possible causes for your once-quiet dishwasher to begin making a lot of noise while operating. Overloading is sometimes held responsible, as your dishwasher's spray arms require clearance to turn. When loading extra-large dishes, such as pasta pots, take care not to get them in the way of your arm or arms.
Leaks:Your dishwasher may be leaking frequently for a variety of reasons, including a broken drain hose, improper pump or pump seal, or a bad door seal.
Why Does Your Dishwasher Smell? How To Get Rid Of Them?
One of the most common causes behind a smelly dishwasher is a dirty filter. Food particles are often trapped in your dishwasher's filter, and if not cleaned on a regular basis, your filter can begin to smell foul. Clogged filters can also pump back dirty water, and hence, your device may not function properly.
Also, most dishwashers have one heating element which is used to warm water and expedite moisture removal from the dishes and the interior of the appliance. If you notice a burning plastic odor coming from your dishwasher while it is operating, it is possible that plastic has come into contact with the heating element.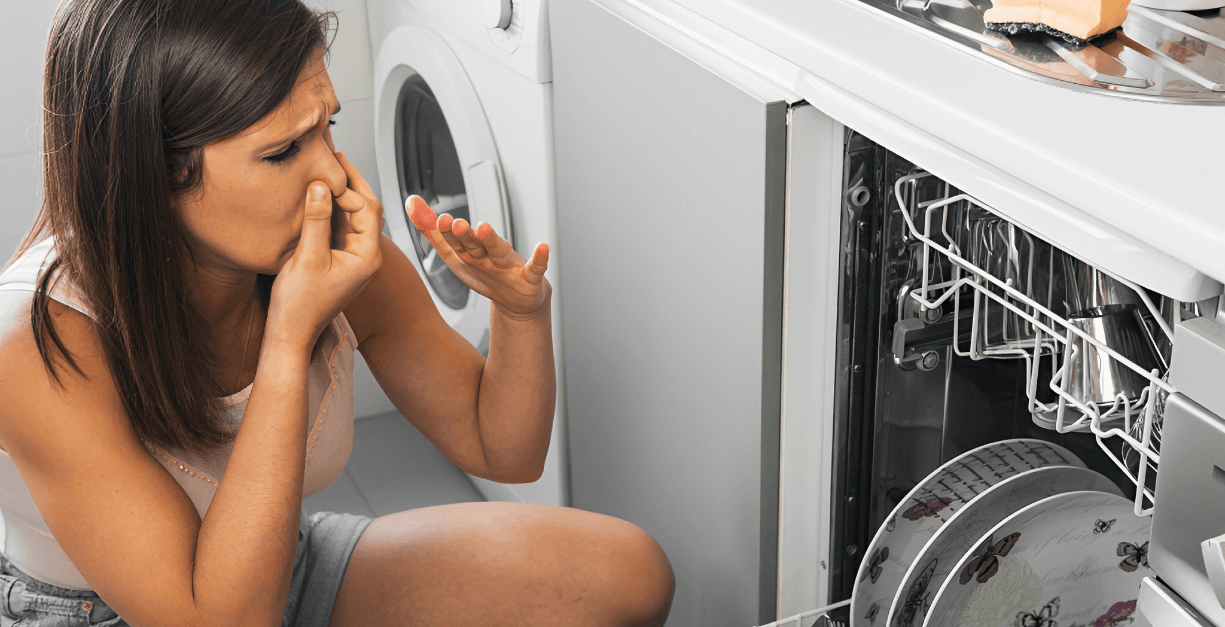 Now, to resolve the dishwasher's odor problem:
Clean the dishwasher filter frequently to prevent food particle accumulation
Avoid overstuffing dishwasher racks. This can stop water and soap to pass through each dish.
Reduce odor-causing residues by using dishwasher cleaners.
If you notice any problem with the machinery, such as heating element issues, contact a technician on an immediate basis.
How Long Do Dishwashers Last?
According to various manufacturers across the nation, a dishwasher has an average lifespan of ten years. However, this number can either go up or down depending on the maintenance you provide to your appliance.
Should you repair or replace your Dishwasher?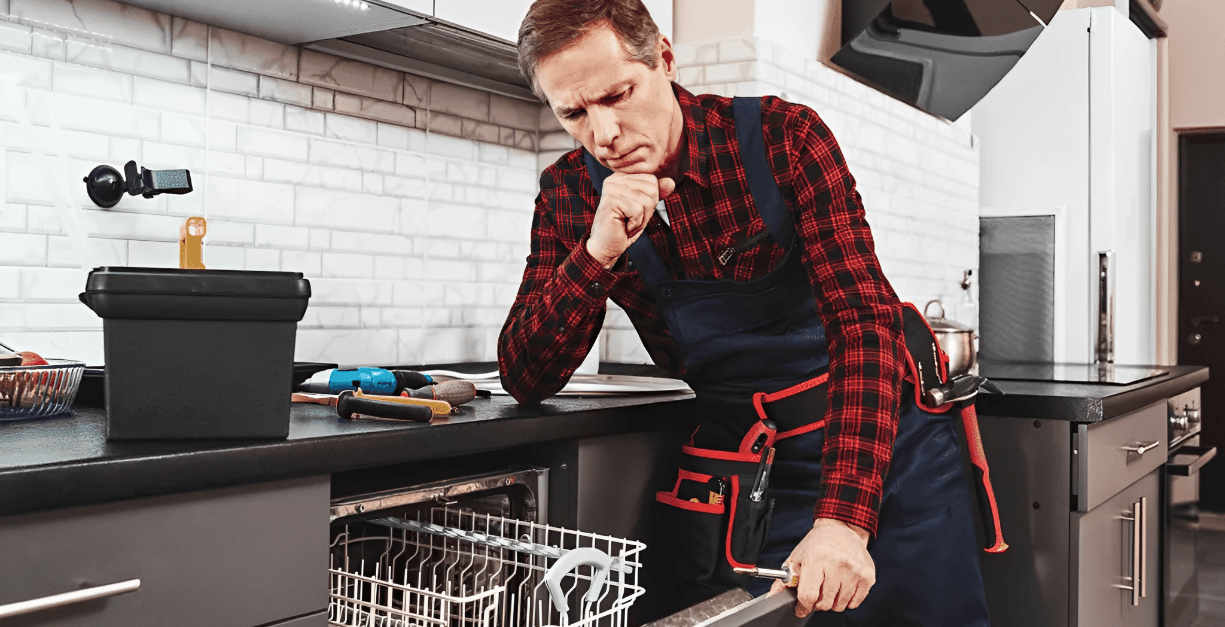 A minor repair here and there might be worthwhile, but if replacing the unit would cost more than half the cost of repairs, you should do so. Therefore, if replacing your current dishwasher would cost $600, repairing it shouldn't cost more than $300.
If you've had to make multiple repairs in a year, that's another indication that it's time to buy a new dishwasher. Multiple component failures are a sign that the appliance as a whole is malfunctioning and hence you may opt for a replacement.
Does a Home Warranty Cover the Dishwasher?
Most home warranty plans cover all components and parts of a dishwasher. You can get your appliance covered under any of the basic plans starting at $19/ month. The pricing can be different depending on your chosen coverage and locality. If anything goes wrong with your dishwasher, you can put up a service request and the company will help fix the dishwasher within 2-4 business days.
Home warranty advantages are intended to pay for the pricey repairs that may occur due to normal wear and tear on your home's major appliances and systems. However, the coverage allowances and limits for dishwasher repair & replacement vary by the home warranty provider. So, we advise you to thoroughly read your service contract before making any commitments.
1st month free + Free roof coverage
Coverage Limit
Upto $3K/item
Why We Picked It
Choice Home Warranty is another leading company with over 14 years of experience. It offers two plans to homeowners and a refrigerator under Total Plan. The refrigerator covers all components and parts, except audio/visual equipment and internet connection components.
$150 off + Free roof coverage + 2 months free
Why We Picked It
Select Home Warranty offers three different home warranty plans to homeowners. It provides repair and replacement for all parts and components of the refrigerator, excluding a sealed system
Why We Picked It
Liberty Home Guard has three home warranty plans for homeowners and extends services to 48 American states. It covers all mechanical parts, including parts of freezers that are an integral part of the refrigerator and ice makers for repair and replacements.
Final Words
Creating a maintenance checklist and following that regularly can ensure that your dishwasher lasts as long as your family requires it. If something does go wrong, a home warranty plan can help you get it fixed for a minimal upfront cost. This way you can end up saving more without being troubled!
FREQUENTLY ASKED QUESTIONS (FAQs)
Q.
How Often Should Dishwashers Be Serviced?
A.
Compared to other appliances, dishwashers require more frequent cleaning and maintenance. So, you can DIY cleaning once a month and go for professional servicing every six months.
Q.
Should I Run Vinegar Through My Dishwasher?
A.
Yes, you can use vinegar to clean your dishwasher. You will need to add one cup of white vinegar to a dishwasher-safe bowl and place it inside your dishwasher. Activate a hot water cycle on the dishwasher.
Q.
How To Unclog A Dishwasher Drain?
A.
To unclog the drain, use a homemade solution of vinegar and baking soda in equal parts. Fill the bottom basket with the solution and give it around 15-20 minutes to rest. Finish by running the rinse cycle after adding hot water to the basket.
Q.
Should You Leave Dishwasher Door Open When Not Using?
A.
After a cycle, it's recommended to leave the dishwasher door open for a while because keeping it closed creates a warm, moist environment that is ideal for mold and other microbes.
Q.
Do Dishwashers Use A Lot Of Electricity?
A.
Depending on the washing program, modern dishwashers use approximately 0.8kWh to 1.5kWh per load to heat, pump, and recycle the water inside the appliance.
Q.
How Long Can Dirty Dishes Sit In The Dishwasher?
A.
Dishes, whether clean or dirty, can stay in the dishwasher for up to four days. Longer than that permits bacterial survival, reproduction, and spread.
Q.
Is It Cheaper To Wash Dishes Or Use the Dishwasher?
A.
This solely depends on your habits when washing dishes. It should be less expensive than hand-washing if you only run your dishwasher when it is completely loaded. Also, according to research, turning the hot water tap on for up to nine minutes and one dishwasher cycle both use the same amount of energy and water.
Q.
Is It Better To Air-Dry Or Heat Dry Dishwasher?
A.
Whenever possible, avoid using the heat-dry cycle on your dishwasher. Alternatively, choose the air-dry cycle. This setting dries your dishes using air that is at room temperature. It's simpler on your appliance and more effective.
Q.
Is It Worth Servicing A Dishwasher?
A.
It may be worthwhile to make an occasional repair, but if several components fail at once, servicing is not advised.