Popular Articles About Home Warranty
PUBLISHED: October 14, 2008
•
3 MINS READ
Here is a list of most read articles about home warranty on our site. Enjoy your reading and provide us your feedback!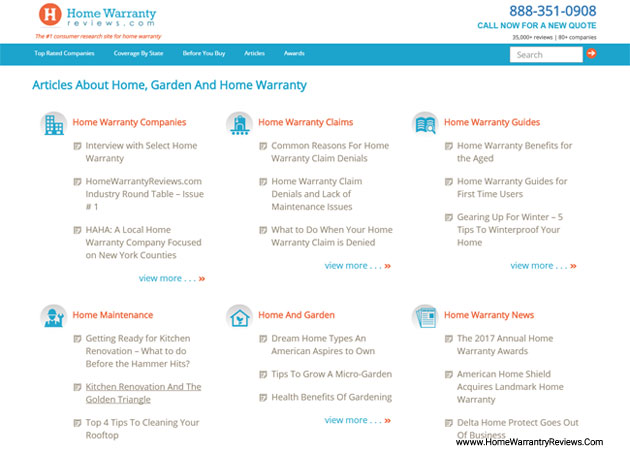 Home Appliance Warranty Plans – What is appliance protection plan and how does it help homeowners
Extended Home Appliance Warranty – Things you should consider before buying an extended appliance warranty policy.
FAQs on home warranty plans – This section covers most frequently asked questions about the protection plan
Five Types of Appliance Protection Plans – Covers various kinds of warranties such as appliance warranty, manufacturers warranty, extended warranty, sellers warranty, home service contract etc.
How to choose a home appliance warranty plan – This article explains how to choose a home  warranty plan and the service provider company.
Is home warranty necessary for buyers and sellers – Explains if home warranty is needed for sellers as well as buyers.
Average appliance repair costs – Provides a list of average appliance repair occurance percentages to help you decide whether you need to participate in a home warranty program.
Home warranty quotes – Home warranty quotes, coupons and deals
Is home warranty really an insurance? – Not necessarily. This articles explains why you cannot bank on home warranty for all your repair and replacement needs.
Home maintenance Tips – How to take better care of your sweet home
How to pursue insurance claims – How to pursue a claim when the service provider company is acting tough on your claim.
An Open Letter to Home Warranty Industry – An open letter written by someone who worked in the home warranty industry for a long time. Author provides an insightful view of the industry. The views and opinions expressed are author's own.