How Much Does Sears Charge For Appliance Repair?
PUBLISHED: July 14, 2020
•
6 MINS READ
Many companies in the United States offer appliance repair services, one such being the Sears Home Services. It is known for delivering high-quality services to its customers. Sears is an ideal company to get an appliance repaired from, but before receiving its service, you should know how much Sears charges for appliance repair. In this article, we will walk you through the Sears Home Services, its charges, and various other aspects of its services.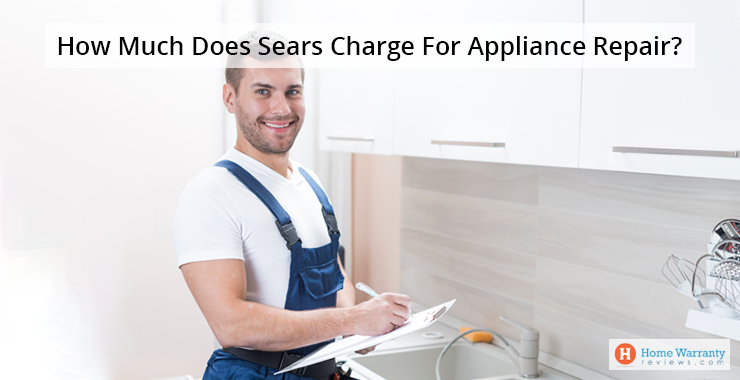 About Sears Home Services
Sears Home Services is the industry leader in providing appliance repair services. The company has more than 6,800 technicians nationwide who cater to the appliance repair needs of customers across major metropolitan cities in various states. 
Since its inception, Sears has performed more than 7 million repairs. Its technicians use the latest advanced technology to diagnose the problem to ensure that they have the suitable parts and tools to fix the appliance. The key feature of Sears is that it not only repairs appliances that are purchased from its shops but also from different stores. 
List Of Appliances That Sears Repair
Sears Home Services provides a wide range of appliance repairs. It repairs kitchen appliances, exercise equipment, riding lawn mowers, and many more. Some of the devices (but not limited) that Sears repairs are as listed below. 
1. Cooktop – Whether your cooktop is not properly or it has a shorted ignition switch, the licensed technician at Sears can fix it. The company repairs cooktop regardless of the makes, model, and from where it was purchased. 
2. Dishwasher – Sears repairs dishwashers of most models, make, and brand. Whether you bought the dishwasher from Sears or some other stores, the company will fix it. Sears will diagnose and repair your device if it doesn't drain out water, clean your dishes, etc. 
3. Freezer – Technicians at Sears will help you fix a number of problems associated with your freezer. Some of them include issues with freezer gasket, freezer compressor, freezer ice maker, freezer door, or the freezer is not cooling. 
4. Double Oven – Sears repairs double oven regardless of from where it was purchased. It fixes devices of almost all models, makes, and brands. Be it repairing the loose oven handle or faulty igniter, Sears can resolve any issue. 
5. Microwave – Sears repairs various types of microwave such as hanging microwave, built-in microwave, touch screen microwave, and over-the-range microwave. It can help you fix any problem associated with your device. Some of them include repairing microwave keypad, microwave door latch and handle, heating issues, etc.  
6. Garbage Disposal – Sears has a vast network of licensed and skilled technicians who can help you fix your broken garbage disposal. Whether your device is not turning on or isn't draining, they can help with all. 
7. Refrigerator – Sears Home Services repairs refrigerators of different types and sizes. They include garage refrigerators, wine refrigerators, French door refrigerators, and side-by-side refrigerators. Whether you want Sears to repair the leaking and malfunction water dispensers, fix issues with your device's temperature level, it can do all.  
8. Washing Machine – Technicians at Sears Home Services can fix all kinds of washing machines, including frontload, top load, and portable devices. They can help you fix washing machine leaking problems, washer not turning on, etc. 
9. Range – Whether your gas range burner is clogged or the coil of your electric range is not working, technicians at Sears can repair them all. They repair ranges of almost all major makes, models, and brands. 
10. Gas Grill – Some of the types of gas grill they repair include, propane grills, stand-alone grills, built-in grills, and natural gas grills. It repairs major parts of a gas grill. They include grill knobs, grill valves, grill burners, heat shields, cooking grates, grill heat tents, and grill igniters. 
How Much Sears Charges For Appliance Repair?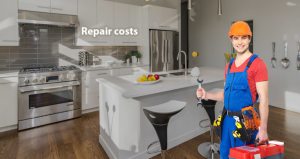 Sears appliance repair costs vary depending on various factors such as (1) the severity of the damage, (2) the type of home appliance, (3) appliance brand, and (4) geographic location. Here's how much Sears charges for appliance repair on average. Note the actual cost of repair may be more or less than the below-mentioned prices. 
Refrigerator – $230-$300

Gas Grill – $150-$330

Oven $230-$320

Microwave – $200-$250

Stovetop – $190-$250

Snow blower – $220-$320

Dishwasher – $150-$220

HVAC System – $350-$900

Riding Mower – $260-$350

Washer and Dryer – $200-$260
Does Sears Offer Any Guarantee On Repairs?
Sears Home Services has qualified technicians who can repair appliances and extend their life. The company offers a 90-day satisfaction guarantee on repairs. If your device fails again after the repair, Sears will replace parts and components that failed due to the technician's work,or defects in materials. It also performs additional labor at no cost.
Note that Sears offers a 90-day guarantee only if its technician has repaired your appliance and not by a contractor of your choice. 
How To Schedule A Service With Sears?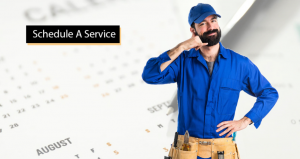 You can schedule a service with Sears Home Service by visiting their website and entering the required details. You can also request for a service by calling Sears appliance repair number 888-826-6981.
On scheduling an appointment, it will send a technician who will diagnose your faulty appliance and repair it. Sears allows you to cancel or reschedule an appointment and also get an update about technician arrival. 
Features Of Sears Appliance Repair Service
Some of the features of Sears appliance repair service include:
1. Local Sears appliance repair stores
2. Discount on the new appliance if you do not want to repair it
3. Technicians with 11+ years of experience
Sears Home Warranty: An Alternative For Appliance Repair 
If you have a faulty appliance that requires service from experts, opt for Sears appliance repair service. However, if you have any appliances or systems that are old and are on the verge of breaking down in a year or two, then you can opt for Sears home warranty service. 
Sears home warranty is a service contract that covers repairs or replacements cost of covered appliances or systems. The company offers three plans: The appliance plan, System plan, and Whole House plan. 
The appliance plan covers 10 appliances, and the systems plan protects up to 11 systems. The Whole House plan, on the other hand, covers devices included in both appliances and systems plans. 
Under the home warranty service, Sears offers 24/7 support, 180-day workmanship guarantee, product replacement, and many other benefits. To know more, you can visit the Sears home warranty contract. You can also check for other best home warranty companies offering services in your state.