Advertisment Disclaimer
We maintain complete transparency with the readers on our website. The company rankings on our site are independent of any marketing relationships that we may hold with a home warranty company. We may receive compensation for receiving quotes or placing advertisements. However, this does not affect a company's rankings. Companies are ranked solely on the basis of consumer reviews and ratings received from home warranty users.
Elevate Home Warranty
Elevate Home Warranty (EHW) is a Utah based company which strives to elevate the lives of the homeowners they do business with. EHW aspires to provide customers with comprehensive coverage and amazing customer service. Real estate partners are supported with tools for ease of business. Service contractors get steady work and are helped to build their businesses. EHW claims to truly care about everyone they work with and they hope to build a long lasting relationship. EHW donates to selected nonprofit organizations, thereby serving the local communities of Utah. Elevate Home Warranty is currently headquartered and licensed in the state of Utah to provide home warranty services and plans to spread to more states in the near future.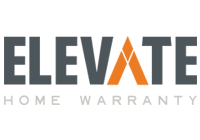 N/A
Estimated Appliance Coverage
N/A
Estimated System Coverage
Yes
Complaint Resolution Program
Elevate Home Warranty CLAIMS
Elevate Home Warranty ensures that their claim process is superior and has 24/7/365 customer service, it is currently rated for repair quality.
Elevate Home Warranty REVIEWS
Ready to share your home warranty experience with Elevate Home Warranty? Click here to write your own review
https://www.homewarrantyreviews.com/wp-content/themes/HWR-2020