Total Protect
TotalProtect offers home warranty coverage for appliances and built-in systems through Cross Country Home Services Inc., which was established in 1978. It has over 800,000 customers. It offers homeowners three plans i.e. Appliances Plan, Systems Plan, and Combo Plan. The company claims to provide peace of mind and budget protection for essential covered items that suffer mechanical breakdowns.

The company has a network of over 40,000 verified service contractors and a team of over 700 U.S-based employees. TotalProtect has a 24/7 claims department. Claims can be opened either by phone, through their My Account website or their industry-first Home Services Manager skill for Amazon Alexa.
$3,000
Estimated Appliance Coverage
Not Available
Estimated System Coverage
Yes
Complaint Resolution Program
WHY Total Protect?
40,000+ service providers throughout the country
Been in the business since 1978
TotalProtect participates in HomeWarrantyReviews' Complaint Resolution Program
Provides comprehensive coverage nationwide
The policy comes into effect within 30 days
Coverage caps for your systems and appliances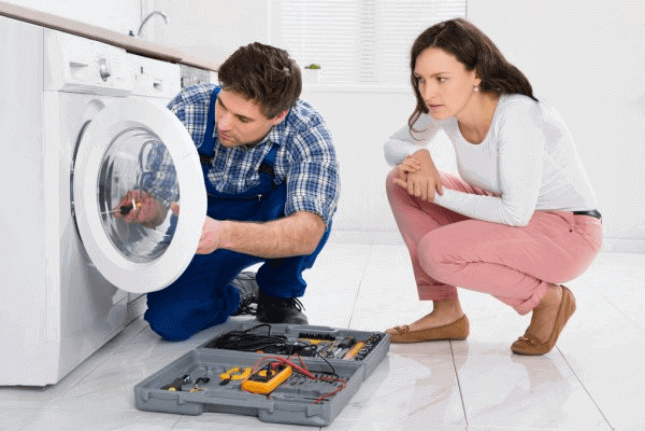 TotalProtect Home Warranty Plans
Total Protect has three plans for homeowners– Systems Plan, Appliances Plan, and Combo Plan. The Systems Plan covers a wide range of items that are typically not covered under most systems plans. It includes air conditioning (2 units), heating system (2 units), plumbing lines and stoppages, water heater, whirlpool bath, and toilets. It also includes sump pump, exhaust fans, central vacuum, doorbells and chimes, smoke detectors, fuse panel box/ main breaker, garage door opener, interior electric lines, and interior gas lines.
The Appliances Plan covers a list of appliances which include your refrigerator with built-in ice and water dispenser, cooktop/range, range exhaust hood, wall oven, microwave (built-in), trash compactor (built-in), dishwasher (built-in), washer and dryer. The Combo Plan includes all the items from both the plans. All three plans include unknown pre-existing conditions and rust and corrosion coverage. The only offer optional coverage for pools and spas.
Go ahead and compare the coverage between their plans in the table below.
Ready to share your home warranty experience with Total Protect? Click here to write your own review
https://www.homewarrantyreviews.com/wp-content/themes/HWR-2020