Financial Challenges Faced By First Time Home Buyers
PUBLISHED: October 25, 2016
•
5 MINS READ
Buying a home is a cherished dream for many first time home buyers, a sort of milestone if you will. A home will probably be the most expensive purchase you ever make in your lifetime, which is why a lot of thought and consideration is given to it. For most home buyers, especially, first timers, the financial cost alone is monumental. If you are someone who is planning to buy a home for the first time, we'd like to warn you about some of the biggest challenges that you will face.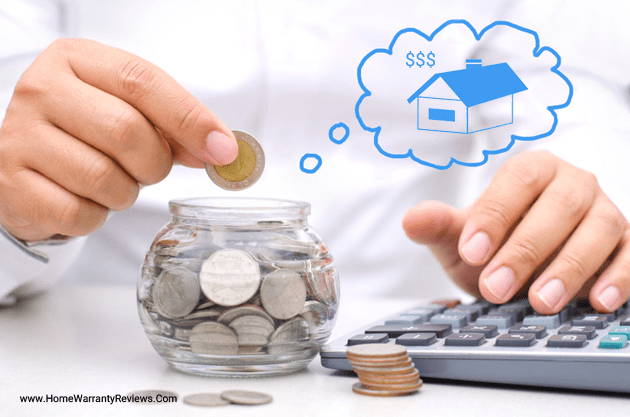 For convenience, we've sorted the challenges into two categories – Financial challenges and maintenance challenges. Let's begin with the financial challenges.
Major Financial Challenges: For The First Time Home Buyers 
Down Payment
Most buyers cannot afford to pay the entire price in one go. They will typically opt to get a home loan. However, even if you do opt for a home loan, you will still have to pay the down payment, which is a lump sum anywhere between 3%-20% of the sales price of the house. This is often a rather big amount which you will have to arrange yourself. The rest can be paid off with a house loan.
Credit Score
Your credit score is a numerical representation of your creditworthiness. It is often used to estimate risk involved in lending money or resources to a person. Credit scores also decide at what rate of interest a loan should be given to you. So if you do have a house loan, your credit score will be hugely affected. Should you require a loan before your home loan is paid off, the chances are high that such a loan would either be difficult to get or would come at a high interest rate.
Tight budgets
It goes without saying that purchasing a house will take up a huge chunk of your savings. Since you'll also be using up money to furnish/decorate your new home, you'll most probably be left with a very tight budget leaving very little room to afford holidays or other recreational activities. You'll also be paying monthly installments to the bank to pay off your house loan for the next decade or so which would mean that the tight budget will remain tight for a very long time.
Home Maintenance Challenges: 
For The First Time Home Buyers
Maintaining a home in good condition is no easy task. It is not pocket friendly either, especially when the home is 4+ years old. First time home buyers find home maintenance very taxing, mostly because they are new to this. So, if you are one among the first time home buyers, then here are some things you should worry about-
Leaks and Squeaks
Leaking plumbing is a messy and inconvenient event. It could also cause further damages to the house. Fixing one requires skill and sometimes hefty sums of money. Leaks are one of the most common issues reported by first time home buyers and handling it will require the services of a skilled plumber.
Appliance Breakdowns
Possibly the most expensive kind of maintenance challenge that you will encounter is an appliance breaking down. Big appliances like built-in refrigerators or the HVAC units cost a lot and replacing them could cost you heavily. Sometimes a repair job could fix the issue, but even that requires the skills of an experienced technician and some amount of money.
Preparing Yourself For That Big Purchase
Houses or any kind of property are often considered as solid investments with a very little scope for depreciation. Hence, buying a home is often positively encouraged. Although they are expensive, they could be an asset unlike any other in the long run.
If you did buy a home, your homeowner duties don't end there. Home maintenance, like we said before, is not an easy or cheap task. This is why most American homeowners swear by a home warranty plan. For older homes, an appliance warranty plan is your best bet for budget protection. They are affordable and come in wide range of coverages. All you need to do is alert your home warranty company when there is a breakdown and you can get the repair done at a nominal fee! Also, it is strongly recommended that you get a home inspection done before moving in to reveal potential damages with the house. It will also help you in deciding whether you need to look for another house if the damages are too many. We also recommend that you read up on whether your need a home warranty or not.
If this article got you worried, we would like to sincerely apologize. We were merely giving out pointers on what to expect when you don the shoes of a homeowner. And like we said, buying a home is a serious step and it comes with an immense sense of accomplishment for many. So if you've found your dream home, ask your self these questions then go ahead and get it! We wish you all the very best with your new home. Cheers!