Five things to know when buying your first home
PUBLISHED: May 12, 2011
•
4 MINS READ
Buying your first home is a daunting thought. This article provides a list of things you need to know before purchasing your first home.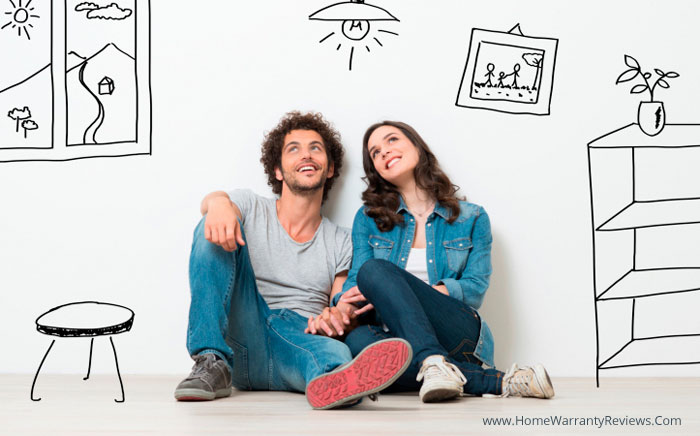 So you've saved and saved and now you've decided to bite the bullet and try to enter the property market. No matter where you are — Sydney, one of the most expensive cities in the world, or the country, looking for a small cottage — laying down most of your savings, and a large amount borrowed from the bank can be daunting. It's not just the commitment to pay it off for the next 20+ years that can weigh heavily on your mind in the lead up to signing on the dotted line, it's the added expenses, like land tax, stamp duty and home insurance that all need equal consideration. Then there are other optional expenses such as appliance warranty that come into play later on. Although they are option, a home service contract and its benefits are totally worth the money. You may want to read about how to determine whether a homeowner needs home warranty.
If you're preparing to take the big step, have a look at five 'must-knows' before getting started.
Time
One of the biggest things people don't realise when buying their first home, is time plays a big factor in the whole process. From deciding to buy, to getting your keys, to making your final mortgage payment, buying a house is a big investment time.
The first instance where time plays a role is finding a house — not always as easy as you think. The amount of properties on the market at any one tie depends on the time of the year. And even if the property market is strong, and there is a lot to choose from, finding something you're happy with, and can afford, can take months.
After finding your home, and choosing a bank, settlement — the period after signing the contract, and waiting for keys — is a long stretch. Before and during this period, be prepared to run to the bank a lot,to the agent, to your solicitor and back again.
Your bank loan
This is one of the biggest concerns for most people — borrowing hundreds of thousands and committing to repayments for the foreseeable future. Rest assured, you have some control. Ensure you don't just go with your bank because you've always banked with them, see several bank managers and get several quotes before committing. Ask not just for the interest rate, but the comparison rate, which includes additional fees and is a more realistic Idea of what you'll be paying.
Your solicitor
When buying a home, you need a solicitor. Buying seems like an easy thing to do, but behind the scenes, there are a lot of actions, searches and checks that need to be performed before you can settle — your solicitor takes care of this for you. The best idea, if you haven't used a good solicitor before, is to use someone recommended by a friend — then you know you can likely trust them, their advice, and their commitment to your purchase. Ask them as many questions as possible, and determine how much their services will likely cost before getting started.
Property Inspection
Importantly, before agreeing to exchange contracts, have a full building and pest inspection (or a strata report search) conducted on your property. While a property may look good upon inspection, it's difficult to know any faults of ongoing problems without having a professional look at it first. While this is an additional cost, it could save you a fortune in repairs later, or worst case, paying for a property that can't be lived in.
Other costs
Don't be fooled into thinking that paying your deposit, the balance of rates, bank and solicitor fees and building inspection are the last of the costs. Beyond this, you will need home and contents insurance, often mortgage insurance, stamp duty and other fees associated with your loan. Remember to save more than just the deposit to get over the line, and work out completely what you expect to pay before you decide to purchase.