How To Own A Home Faster?
PUBLISHED: October 13, 2016
•
5 MINS READ
Who does not want to own a home? In fact, the sooner, the better! But with the ongoing inflation and increased property prices, buying your own home seems like a far-fetched dream. But owning a home has benefits of its own. From creating a space that defines you to re-doing the interiors without worrying about the landlord. Or be it having privacy, the perks of having your own home are endless.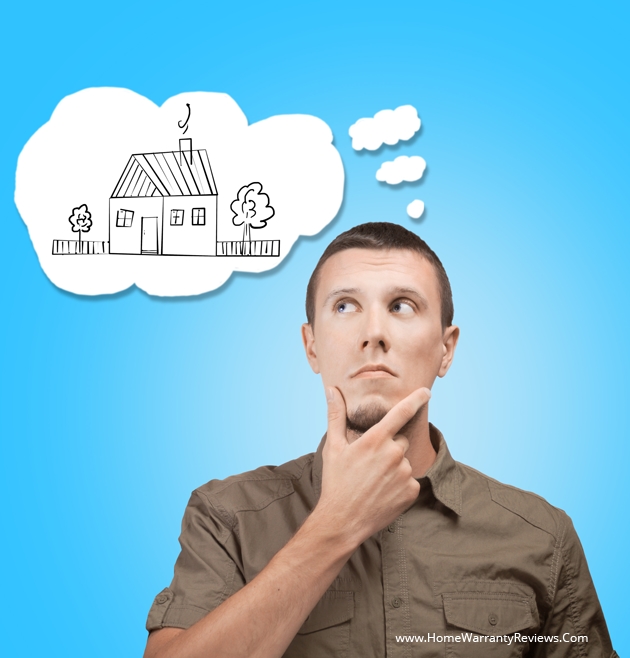 The increased mortgage interests and the guarantee requirements have also made it difficult to find your own abode. But there are ways can help you earn more, save better and realize your dream sooner than before.
The Way To Dream Home
People love to own a  big home that's cozy and have ample space for all their belongings. It becomes difficult to carry things from one place to another while staying in a rented apartment. With your own home, you have the luxury to set your dream closet and fill in the place with the most drool-worthy ideas. Buying a home forms a big part of the great American dream and we tell you ways that can help you realize the same.
1.
Climbing-Up The Ladder
We all know that the home of our dreams may take us a little too long to save up for. In such a case, investing in smaller properties and then benefitting on the increased values will not only give you a huge profit but also help you pay a bigger sum as down-payment and hence avail lower mortgage interest rates.
For such a procedure, climbing up the ladder is the way as you cannot expect to buy your dream home right away. Also, there is an added risk of losing money in case the prices drop. So, it is suggested to do your research before investing in such a plan and hire a trusted realtor who genuinely wants to help you achieve your dream.
2.
Accessing The Schemes
There are several schemes available in the market that offers added benefits to first-time buyers. These schemes can be backed by banks or the government. Thus, it is important to stay updated of all the available and upcoming schemes in the real-estate market.
Housing schemes by US department of Housing and Urban development could not only offer you lower interest rates but also have the benefit of being a first-time home buyer by offering perks on the down-payment.
3.
Save-Up
There is no easier way to pave your way to your home than saving up each penny possible. It may require a lot of effort and sacrifice but once you are able to book your own home, it will be all worth it.
Giving up on expensive clothing, dinners and parties could be an effective way to kick-start the savings. Renting a home and investing in a car that actually meets your requirement to save a little more is sensible. Finally, investing in gadgets and other valuables that depreciate in value should be avoided to achieve your goals. Enrolling in a trusted home warranty plan will also help you save on regular expenses like repair & maintenance of home and appliances.
4.
Joint Ownership
Buying a property in collaboration with a friend or a family member and paying off the debt is a good idea to avoid the hike in prices. Buying a home today will shield you from the future increase of pricing. This gives you a sense of deep relief as you know that you handled the loan mortgage terms efficiently. 
However, the terms should be clearly discussed and mentioned in the contract to avoid any future disagreement.
5.
Lease To Own
This is another effective method to own a home early. In this scenario, you rent a place on lease basis from a homeowner until you find yourself capable enough of making the down payment and can finally transfer the ownership to your name. The same can be mentioned in an agreement detailing the terms & conditions of acquiring the home on a future date.
This way, you will be living in your future home right from the beginning and will have flexibility in terms of renovation and changes in the home. Also, home warranty plans can help you save on those extra expenses by covering it for you.
6.
Family Help
The family is always here to help us out no matter what. Therefore, seeking a helping hand from parents or siblings who have saved enough is likely to be the best resort to buying a new home for first-time owners. This will also prevent you from all the added stress and assure you of no hidden terms & conditions.
You can also pay them back as per your understanding and can lend a helping hand with their needs.
7.
Secondary Job
Everyone has a hobby or a favorite job that they excel at. From cooking to playing guitar, it could be anything. Taking up a secondary job can help you cover that extra mile with ease and buy your dream home sooner than expected. Another good thing about this is that you don't have to learn a new skill and are making extra money with what you already have.
Make Your Dream Come True
It is not easy to save enough to buy a home. Following these simple methods, you can not only save better but also realize your dream of a perfect home. You can also save money by cutting down on regular expenses like repairing appliances which failed unexpectedly by intelligently shopping for a home warranty plan. It may seem to be difficult but once you start researching, you will only discover new methods to save more every day. You will always win given the advent of the internet and it is the super highway of information.