Guide to Buying a Home
PUBLISHED: February 27, 2019
•
6 MINS READ
You need to understand how to finance your home to be able to make the buying process manageable. This will also help you with making the best decisions possible. A home is one of the most expensive purchases that you will make in your lifetime.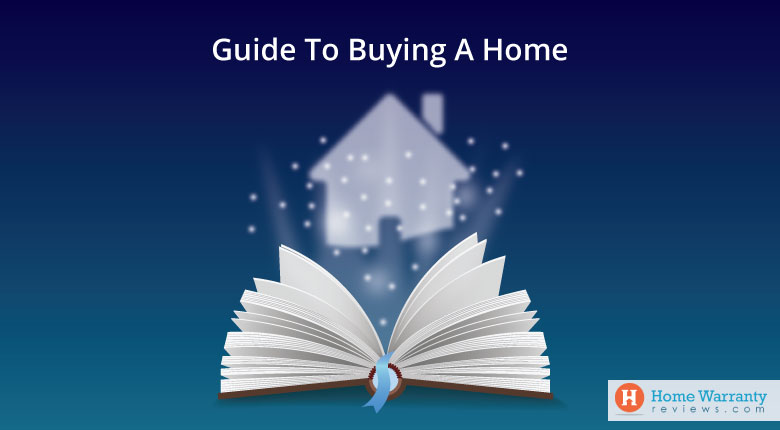 For most homeowners, buying it as a whole may be difficult and this is why they take mortgages to cover up the outstanding expenses over a period of time. A home is something that you will cherish for a lifetime but you should be wise in having it inspected to ensure that there are not too many things to repair when you buy into a home.
Step 1: Do Some Homework and Research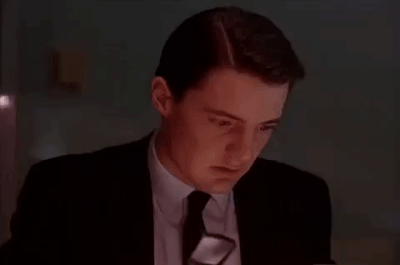 You should immediately start reading websites, newspapers, magazines that have details of properties and real estate listings. Make a note of the kinds of homes that you would like to see and the duration that they stay in the market. Determine the change in asking prices. You will get a sense of housing trends in specific areas.
Step 2: Determine Your Budget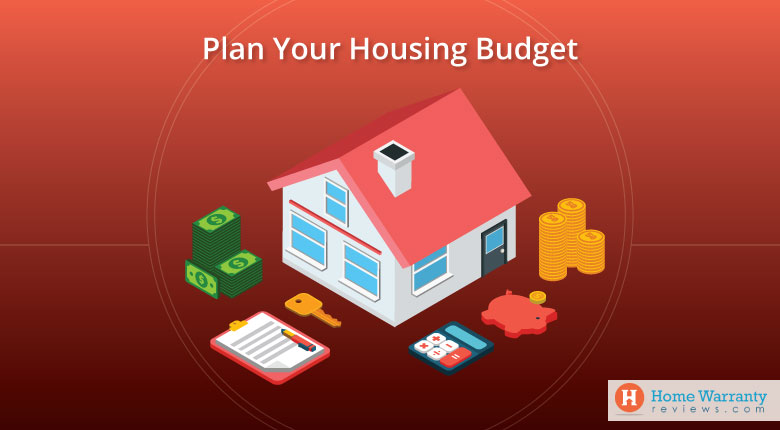 Usually, financial institutions recommend that you should look for a home that costs no more than three to five times the annual household income if the home buyers plan to make a 20% down payment and have a moderate amount of other debt. You should be able to make this determination based on your own financial situation. This is why you should use the interactive mortgage calculator to see if you can afford the house of your dreams. This will help you save on your down payment and helps you understand how much money you will have to keep aside for each month.
Step 3: Get Prequalified and Preapproved for Credit for Your Mortgage
Prior to looking for your home, you need to know how much you will actually spend. The best way to figure this out is if you prequalify for a mortgage. In order to prequalify, you need to provide some financial information to your mortgage banker which includes income, amount of savings and the investment. The lender would review this information and tell you how much they are willing to lend to you. This will tell you what is the price range of the home you should be looking for. After which, you can get pre-approved for credit which involves providing your financial documents to the lender to verify your financial status and credit.
Step 4: Look for the Right Real Estate Agent
Real estate agent works as a partner when you are buying or selling a home. They can provide you with the right information on neighborhoods and homes that are not easily accessible to the public. They have a wide array of skills which includes negotiating skills, knowledge of the home buying process and familiarity with the area. It doesn't cost you anything for an agent as they are compensated by the commission paid by the seller of the house.
Step 5: Shop for Your Home and Make an Offer
You should start looking for homes in your price range and take notes when you go on a visit. You must visit a lot of houses and since it can be difficult to remember everything, you should take a video or pictures to help you remember each home. Ensure that you check on a few details like testing the plumbing, trying to switch on and off lights and opening and closing windows to see that it works properly. You should evaluate the neighborhood and check if the blocks are well maintained, how much traffic does the street get, is it close to places of interest.
Take all the time you need before you find the right home. Then negotiate with the help of the real estate agent on a fair offer based on prices of houses in the neighborhood. Once you have reached an agreement on the price, the house will go into an escrow which is a period of time that it takes to complete all the remaining buying steps in the process of buying.
Step 6: Get a Home Inspection
There is usually a home inspection when the purchase offer is made. You should check for signs of structural damage or things that need fixing. Your real estate agent would arrange for an inspection which is conducted within a few days of your offer being accepted by the seller. You can get a chance to renegotiate your offer or withdraw without the penalty if you can notice serious material damage. Both the seller and you will receive a report of the inspector's findings. You can then ask the seller to fix things before the sale. Before the sale closes you will have a walkthrough of the house and this gives you the chance to confirm on the agreed-upon repairs that have been made.
Step 7: Work with a Mortgage Banker to Select Your Loan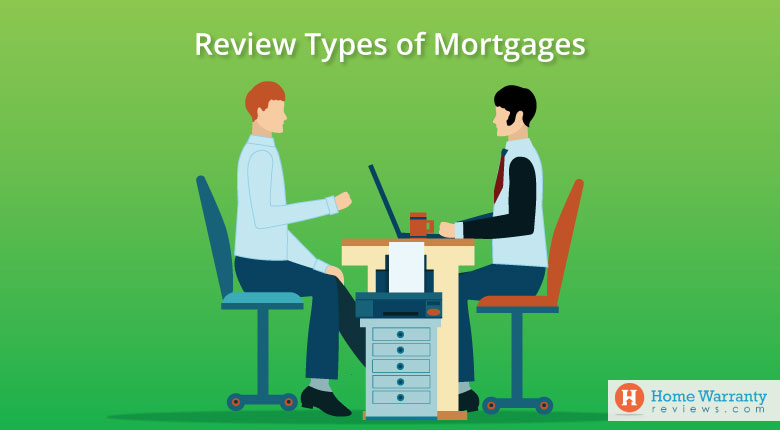 Usually, there is a wide range of competitively priced loan programs and a reputation for exceptional customer service. There are many questions when you are purchasing a home and working with an experienced mortgage banker would help make the process much easier.
All home buyers should set their priorities on choosing a mortgage. Few people are interested in low monthly payments while others are interested in ensuring that monthly payments do not increase. While others, pick a loan based on the knowledge that they will be moving in a few years.
Step 8: Get Your Home Appraised
Lenders would ensure that they get your home appraised and provide you with an independent estimate of the value of your home. The appraiser would then be a third party company and would not be directly associated with the lender. The appraisal will let all the parties involved know that they are paying a fair price for the home.
Step 9: Coordinate the Paperwork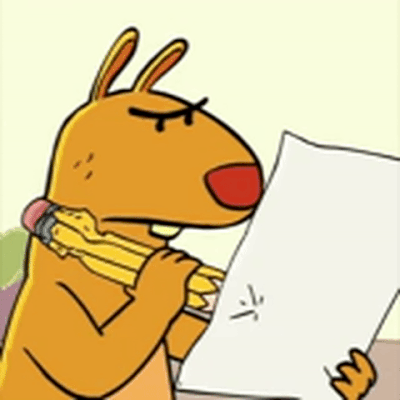 There would be tons of paperwork involved in buying the house. Your lender would arrange for a title company to handle all the paperwork and make sure that the seller is the rightful owner of the house that you are set to buy.
Step 10: Close the Sale
When it comes to closing, you will need to sign all the paperwork that is needed to complete the purchase. This includes the loan documents. This would take a couple of days for your loan to be funded after the paperwork is returned by the lender. After the check is delivered to the seller, you should be all set to move into your home.
Pros and Cons: Buy vs. Rent
There are several advantages and disadvantages when buying a home which is solely based on your values and goals. The list is not qualified by only these points but they make very important inferences between buying and renting. This includes the age, goals, lifestyles, priorities and there are other factors that are more important than others in the list.
Buying Advantages
Building Equity in Your Asset
There is a part of the monthly payment that goes towards the bank interest and another part that goes towards paying the balance of the loan. When this happens, the amount of the home goes up and over time the equity value increases. In time, the values of homes rise and so the equity value would be even more in a few years.
Stable Payment
You should choose the fixed rate of mortgage and the amount that you would pay the bank. This amount would never increase. On the other hand, rent is subject to increase over time at the discretion of the landlord. These increases are based on inflation and rental demand in the region that you live.
Tax Breaks
As a homeowner, you can deduct the mortgage interest payments and property taxes at tax time. But this based on your income and tax rate. For instance, if you pay the bank an interest of $15,000 and $5,000 in property taxes then your taxable income is $20,000. If you fall in the 25% tax bracket then you can save upwards of $5,000. Also, if you divide this by 12 then you save $417 every month in savings. If you are deciding between two identical homes then you rent for $2000 per month and for the other one, you could have a monthly mortgage payment of $2000 per month and the other you could buy with a monthly mortgage payment of $2,000, you should then opt for the home as you would save $417 per month. Well, you should also take into consideration the down payment and the maintenance.
You Could Rent Out Your Home
In the case of buying a home, you can choose to rent it out and generate income. This works well in areas where the rents are higher than the mortgage payments. You should be able to make enough over and above your expenses because you still have to pay for maintenance.
Go Ahead with Your Preferences
In case you have a home of your own then you can choose to suit your tastes. There are certain rules that homeowners' association rules that place certain limitation with respect to the exterior. They are several interiors remodels, wallpaper, and things that you can alter to what you feel comfortable about.
Buying Disadvantages
Limits Mobility
Selling a home is not like selling things like bonds or stocks. In case you need to sell it for any reason then you might not be able to sell your home quickly and for the amount of money that you need.
Constant Fixing
You are responsible for all the repairs and expenses that come with the home unless you are covered by an insurance and a home warranty. This determines the true cost of your home which is more than your monthly payment. Think about it for a minute. If your refrigerator breaks in the middle of the night then you'll have to cough up $700. Windows need to be repairs and replaced, there's another $7,000 that's gone. You need to budget for these items and come up with a plan for this.
Property Taxes
Apart from paying the principal and interest payments, you would be responsible for paying property taxes. These taxes will increase in time. This could make your home less affordable. This is why you need to account for property taxes when comparing the monthly costs of buying vs renting.
Home Losing Value
Well, we've all been through 2008 and there was the basic assumption that home values would go up. Those that bought homes between 2006 to 2008 had to learn the hard way and there was no guarantee in the increase in value over a period of time.
The Down Payment
The toughest thing to pay for homebuyers is to come forward with the 20% down payment. In case you have to save up and use the money for the down payment then the cases would not be there for other uses like emergency funds. There are some ways in which you can get lucky and pay just 3% down payment but usually, these options work out to more expensive in the long run.
Renting Advantages
No Maintenance Expenses
If there is normal wear and tear in the house, then it is the responsibility of the owner to repair and maintain the house. If the toilet breaks or the roof leaks then the owner should cough up the amount and clear all repairs.
Increased Mobility
If you do not wish to live in the same city for the next five years or more then you should rent. This is true if you have not settled into your career. When it comes to unloading a house, it can prove to be difficult and costlier than subletting. Furthermore, this would allow people to work from anywhere. This lifestyle is not meant for those that look to own a home.
Renting Disadvantages
Monthly Payment Can Increase
The monthly rent can increase based on demand and inflation. In most of the country, rents are on the rise and at an all-time high. If your lease ends then your landlord can increase the rent. The rent could increase significantly over the cost of owning a home.
No Equity
When it comes to renting, you will not build on any ownership in the property. When it comes to renting, the money is gone, while if you buy a portion of the payment goes to the principal reduction in the loan. This increase in ownership acts as a savings plan.
No Tax Benefits
If you are renting then you cannot deduct any portion of the rent from the taxes in the same way that homeowners can deduct the interest paid.
No Customization
You would need permission in case you need to make any changes to your rental. Only landlords can give you the OK to paint but this first needs their approval. You need to negotiate with them for changes to appliances, fixtures, and the carpet too.
You weigh the pros and cons of buying versus renting and determine what's best for you. On the one hand, you would own a home in a few years while with renting you can easily move from one place to another.
You should put down a minimum payment of 3.5% to buy a house. This includes an FHA loan on a 30-year fixed-rate mortgage. The 3.5% down payment is a fraction of the home price on the loan size which has a high-balance FHA county loan limit which would be $417,000. You can increase this amount based on the area.
When it comes to a conventional loan which is backed by a financial institution, the minimum score should be 620. While at most, the lowest credit score to buy a home with an FHA loan should be 580.
Homebuyers would pay anywhere between 2 to 5 percent of the purchase price of the home in closing fees. This means if your home costs $150,000 then you should pay anywhere between $3,000 to $7,500 in closing costs. Usually, buyers pay around $3,700 in closing fees.
Since the housing market has cooled in 2018, this would mean that 2019 would be a tough year for buyers and sellers based on what analysts say. The key housing predictions for 2019 would mean higher home prices and interest rates and this would be supported due to continued economic growth and rising employment to meet the demand.
You should ensure that you do not delay the purchase of the home by putting down 10 percent down. This would ensure that you would be in a home more quickly since you need only half of the payment amount as compared to a 20 percent down payment. In essence, the faster you purchase your home, the sooner you can begin to build equity and pay the loan amount in full.
Why a Home Warranty is Just the Thing For You?
If you are new home buyers then you should ensure that you have a home warranty. This is because of the cost of expenses due to wear and tear over time could prove expensive. Plus, how would you be able to effectively source the right technician every single time? This is why you should get a free quote on HomeWarrantyReviews.com. But before you go ahead, you should compare home warranty companies and reviews the plans. Also, you should look at the state-specific pages and determine which is the best home warranty plan for you.