TXU Energy Partners With CCHS To Provide Home Warranty Services
PUBLISHED: July 23, 2013
•
3 MINS READ
Texas Energy (TXU) has joined hands in partnership with Cross Country Home Services (CCHS) to provide customized and unique home warranty services for existing and new TXU customers.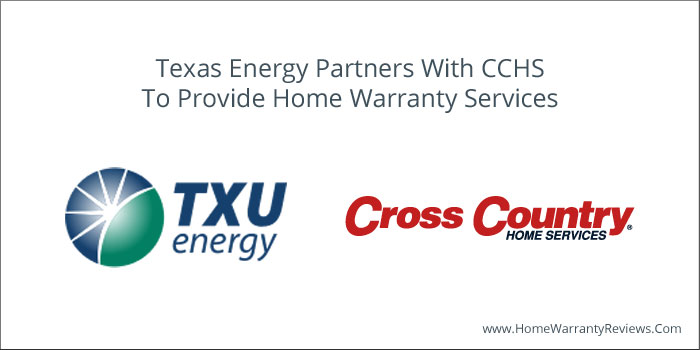 TXU Energy is a competitive retailer that provides electricity and related services to over 2.2 million electricity customers in Texas. It is a subsidiary of Energy Future Holdings Corporation founded in 1912 with its headquarters in Dallas (Texas).
Cross Country Home Warranty Services (CCHS) offers home warranties and maintenance plans directly to consumers and through a list of industry partners. The company is a member of The Cross Country Group founded in 1978 and is one of the largest privately held providers of customer services in the US.
Through this new partnership, TXU energy consumers can avail the following services –
TXU Energy A/C & Heat ProtectSM
TXU Energy A/C & Heat Protect PLUSSM
TXU Energy Surge ProtectSM
TXU Energy Surge Protect PLUSSM
"The TXU Energy home warranty program offers superior solutions that let our customers choose the level of service and coverage they need," said Jennifer Pulliam, director of products and innovation for TXU Energy. "We want to help our customers protect the investments they've made in home electronics, appliances and even air conditioning and heating because repair or replacement costs can be high."
Both companies maintain A+ rating with Better Business Bureau (BBB), demonstrating their commitment to superior business practices which makes the collaboration with each other strong and facilitate enhanced services to its consumers.
This association is sure to benefit consumers as claims are as simple as a phone call to CCHS's service center, which operates 24 hours a day, 365 days a year. And all customers who sign up for a home warranty plan receive up to a 15 percent discount on non-covered repairs and savings on name-brand appliances by using CCHS's exclusive Appliance Buyline.
"A home warranty program is a good idea for anyone who wants to have the security and convenience of knowing that if a major appliance or system in their home breaks, they will be able to have it repaired cost-effectively and without a delay by a pre-qualified expert," said Sandra Finn, president of CCHS. "We are proud to bring our services and consumer satisfaction commitment to TXU Energy customers, who can rest assured that we'll always be there when they need us."