Will American Home Shield Replace My Refrigerator?
PUBLISHED: April 15, 2020
•
4 MINS READ
Refrigerators are a blessing in terms of food storage because they slow down bacterial growth and prevent food spoilage. Though they are designed to work for 10-15 years, they can break down due to regular wear and tear, and fixing them can be expensive. To protect homeowners from undesirable out-of-pocket expenses, American Home Shield offers coverage for refrigerators, all across the United States. Their plans cover all your repair costs, but will American Home Shield replace your refrigerator? Find out here!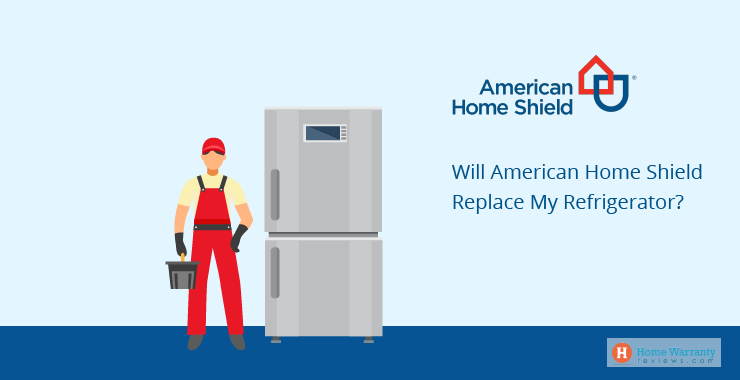 A sneak peek at American Home Shield 
American Home Shield (AHS) is the industry leader, offering top-notch home warranty plans in the United States. Having been in the industry for 45+ years, AHS has catered to the needs of 1.8 million customers. The company has a network of contractors nationwide who aim to deliver niche services to the customers. 
AHS offers warranty plans not only to homeowners but also to real estate professionals. Their plans cover a wide range of appliances and systems such as air conditioning, built-in microwaves, refrigerators, water heaters, to name a few. 
Read our detailed American Home Shield Review.
Will American Home Shield replace your refrigerator?
Yes, American Home Shield will replace your refrigerator, provided it meets specific criteria, as follows:
The refrigerator is beyond repairs

The cost of repair is more than that of the replacement
How do they replace your refrigerator?
American Home Shield doesn't provide you with a replacement immediately upon filing a claim. When you request a service, the company verifies if your home warranty plan covers your refrigerator. Upon confirmation, the customer support representatives assign you a licensed contractor. 
The contractor diagnoses the problem and reports it to the customer support representative. If your refrigerator qualifies for replacement, the company then arranges for new equipment. The new refrigerator will be the same model as yours, not lower or higher. American Home Shield takes care of replacement costs, but you are still responsible for paying the service call fee.
What is included in AHS's coverage of refrigerators?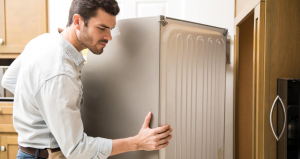 American Home Shield's coverage of refrigerators protects all parts and components of the equipment that may break down due to normal wear and tear. During the period, the company covers up to $3,000 worth of replacement costs. 
Their warranty plans come with a few exclusions and limitations. They don't cover wine chillers, multimedia centers, and free-standing freezers. Note that the coverage may also be limited to the terms & conditions and exclusions in your warranty plan.
American Home Shield's coverage plans for refrigerators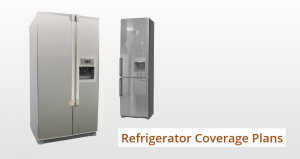 American Home Shield offers a range of comprehensive warranty plans that cover your refrigerator. These include an Appliance plan, Combo plan, and Build-your-plan. 
The appliance and combo plans are the standard plans to shield various home appliances & systems, in addition to the refrigerator. Build-your-plan, on the other hand, allows you to choose the items that you want to be covered. The price of the warranty plans varies with the state. 
When will the company deny your claim?
Many a time, American Home Shield may deny your claim, despite being eligible for coverage. Some of the common reasons for claim denial include:
1. Failure due to lack of maintenance
This is one of the most common reasons for claim denial. When you file a claim, AHS assigns a technician to fix your issue. If the technician figures out that the appliance failed due to improper maintenance, and reports such to the customer support representative, the company will deny your claim. 
2. Presence of pre-existing conditions
AHS might deny your claim if your refrigerator had pre-existing conditions. Within the context of a home warranty, a pre-existing condition is a situation where your appliance has begun failing or has failed before the starting date of your coverage period. 
3. Malfunction due to improper installation
The company won't approve your claim if your refrigerator malfunctioned due to the improper installation. 
Closing thoughts
American Home Shield's coverage for refrigerators is worth the investment. If your refrigerator has failed and the company has offered you a replacement, make sure that you maintain it properly to avoid a breakdown.